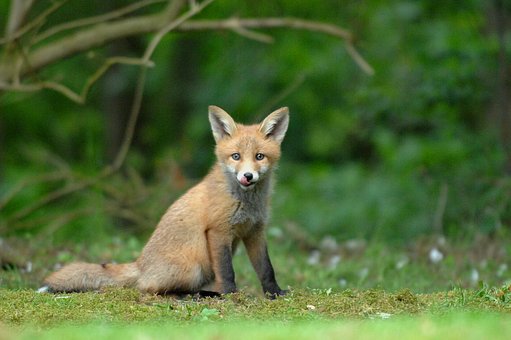 COMMUNICABLE DISEASE
6/10/2019
AVOID TOUCHING WILD ANIMALS
Wild animals may be cute, but they can also spread infectious diseases to you and your pets. Be cautious and keep your distance from wild animals.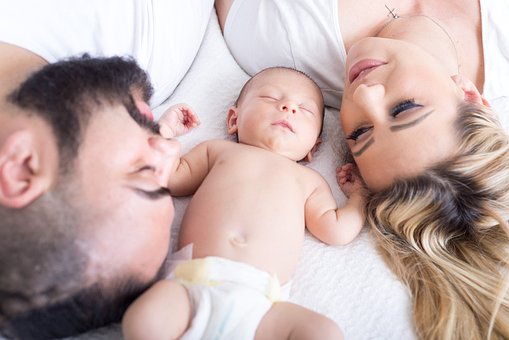 MATERNAL AND CHILD HEALTH
6/3/2019
BE OPEN ABOUT HOW YOU ARE FEELING
1 in 5 new mothers experience some type of perinatal mood and anxiety disorder (PMADs). Be sure to express your feelings to others and don't be afraid to ask for help if you are feeling overwhelmed.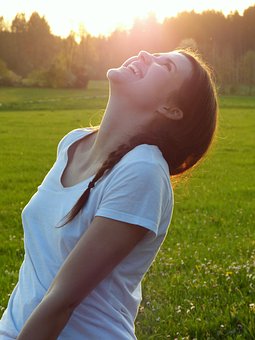 DRUG AND ALCOHOL
5/28/2019
FIND A HEALTHY COPING STRATEGY
Keep your body and mind healthy by turning to positive coping strategies in tough situations. Some healthy coping strategies include: writing, taking a walk, talking to a friend, or exercising.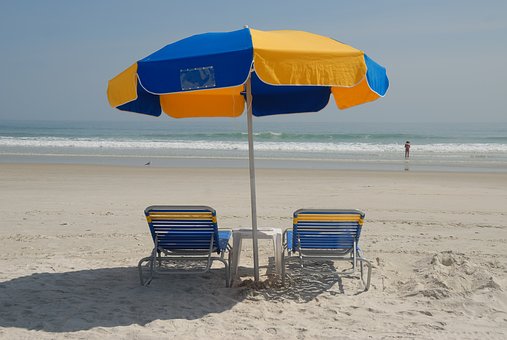 ENVIRONMENTAL HEALTH
5/20/2019
SEEK THE SHADE ON SUNNY DAYS
The sun is strongest between the hours of 10AM and 4PM. Prevent sunburn and over exhaustion by seeking the shade during these hours.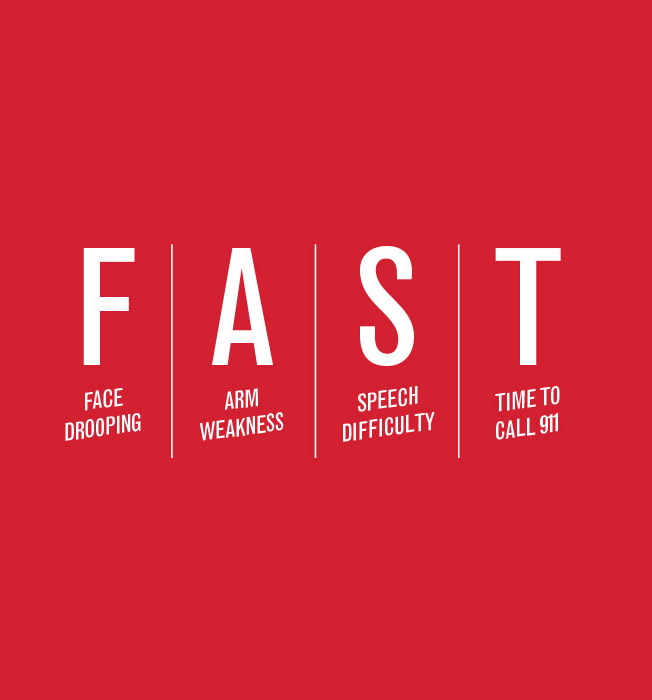 CHRONIC DISEASE
5/13/2019
KNOW THE SIGNS OF STROKE
Stroke is the fifth leading cause of death. Identifying signs of stroke early may save a life: face drooping, arm weakness, and slurred speech are all signs that you should call 911 immediately.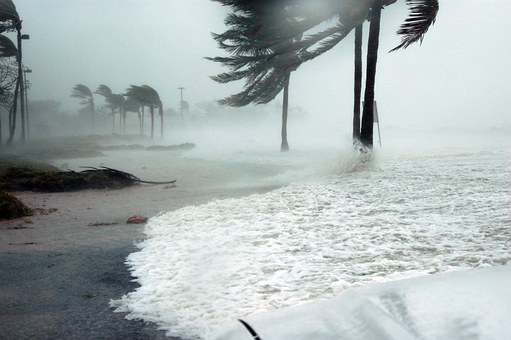 EMERGENCY PREPAREDNESS
5/6/2019
PREPARE FOR SEVERE WEATHER
Ensure that you have an evacuation plan and emergency supplies (food, water, battery powered radio, extra cash, flashlights, solar power USB charger for cellphones).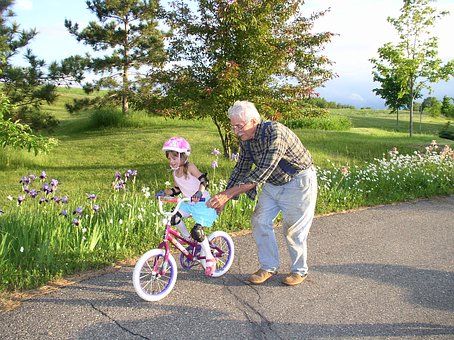 MATERNAL AND CHILD HEALTH
4/29/2019
ALWAYS WEAR A HELMET
Wearing a helmet will protect your child from brain injuries. Properly fitting helmets should always be worn when biking, riding a scooter, skateboarding, or playing certain impact sports.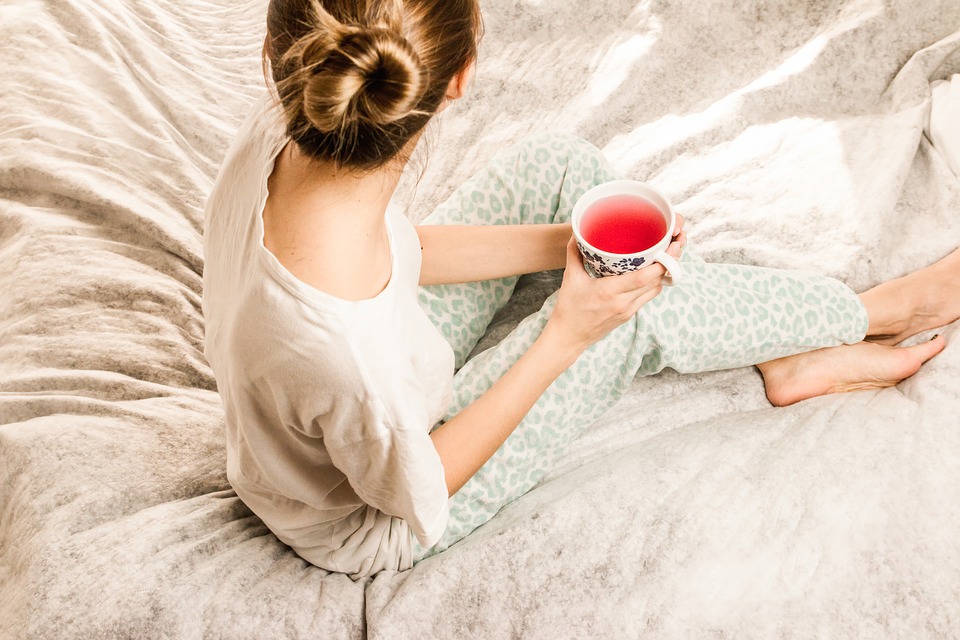 COMMUNICABLE DISEASE
4/22/2019
STAY HOME WHEN YOU ARE SICK
When you are sick, stay home and rest. This will help you recover quicker and avoid spreading germs..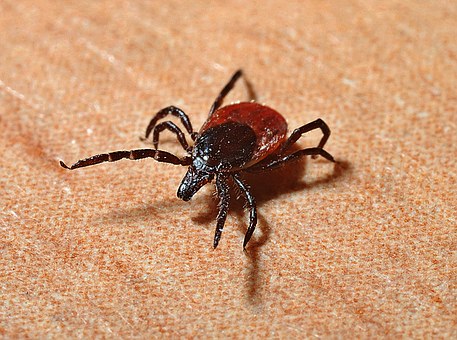 ENVIRONMENTAL HEALTH
4/15/2019
APPLY REPELLENT TO PREVENT TICKBORNE DISEASES
Before going outdoors, apply an Environmental Protection Agency (EPA)-registered insect repellent to your body and treat clothing with permethrin. This may deter ticks and other insects and keep you safe from bites.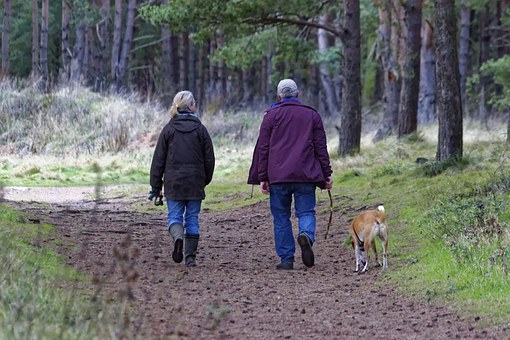 CHRONIC DISEASE
4/8/2019
WALK WITH A PARTNER
Adults are recommended to get at least 150 minutes of physical activity weekly. Try walking five days of the week for 30 minutes with a partner. Walking with a partner will help keep you motivated and accountable.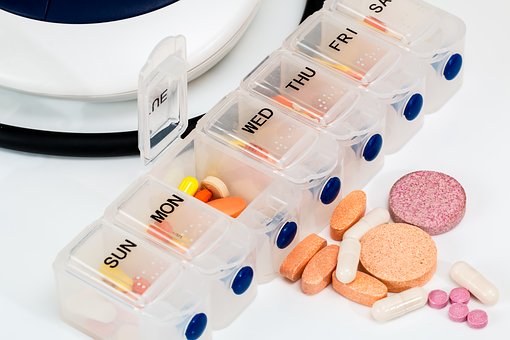 DRUG AND ALCOHOL
3/25/2019
DISCARD UNUSED AND EXPIRED MEDICATIONS
Check the dates on all of your medications and safely discard all unused or expired bottles. Find out when the next local medicine take-back day is scheduled or locate a nearby drop box for safe disposal.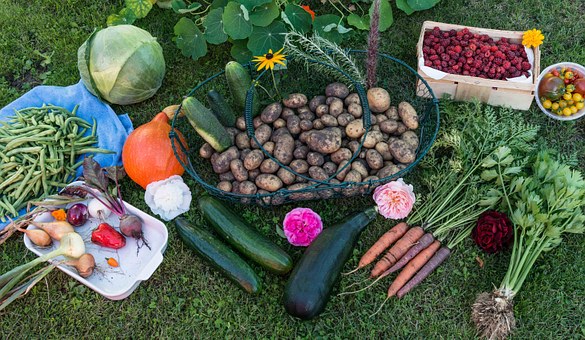 MATERNAL AND CHILD HEALTH
3/18/2019
GROW YOUR OWN PRODUCE
Growing your own fruits and vegetables teach children the value of hard work and encourages them to eat a more balanced diet. Spend family time together building an at home garden this spring.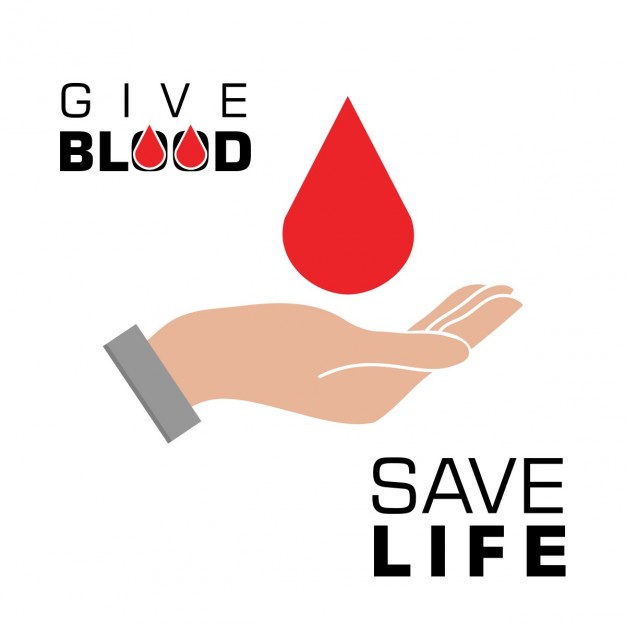 EMERGENCY PREPAREDNESS
3/11/2019
SAVE A LIFE BY DONATING BLOOD
Every eight minutes, someone is in need of a blood donation. Help save a life by choosing to donate blood today.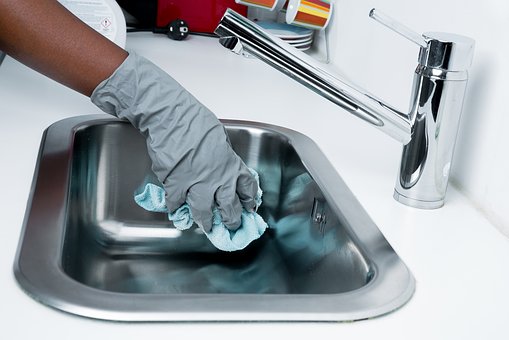 COMMUNICABLE DISEASE
3/4/2019
DISINFECT COMMONLY USED SURFACES
Surfaces in your home and work-space are common breading grounds for germs and bacteria. Don't let them stand a chance; be sure to disinfect regularly, especially the places you eat or drink.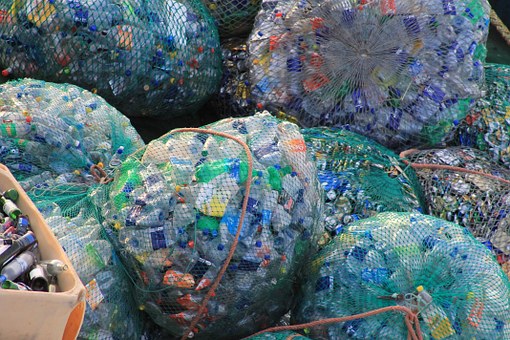 ENVIRONMENTAL HEALTH
2/25/2019
DRINK FROM REUSABLE PRODUCTS
Plastic water bottles may contain dangerous chemical contaminants, contribute to overflowing landfills, and waste money. Save money, your health, and the environment by using environmentally-friendly reusable water bottles; aim for products that are labeled BPA-Free.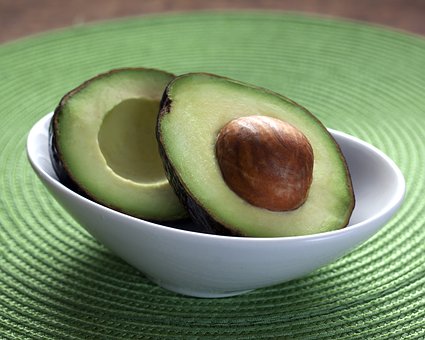 CHRONIC DISEASE
2/18/2019
EAT MORE HEALTHY FATS
Improve your heart health by incorporating more healthy fats into your diet. Some examples of healthy fats include avocados, nuts/seeds, fatty fish, coconut and olive oil.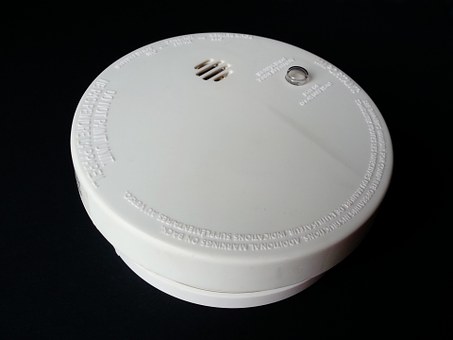 EMERGENCY PREPAREDNESS
2/11/19
LISTEN AND ACT WHEN YOUR CARBON MONOXIDE DETECTOR SOUNDS
Carbon monoxide poisoning is immediate and deadly. If your carbon monoxide detector alarm sounds it may not be malfunctioning; always take this warning serious, get outside and call for help immediately.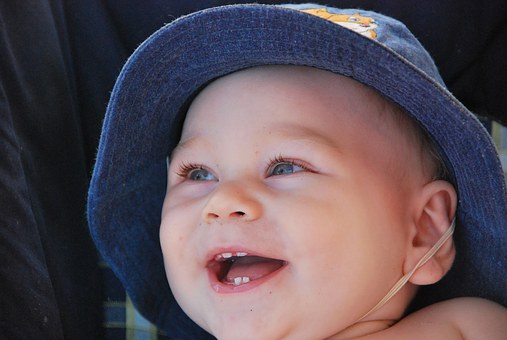 MATERNAL AND CHILD HEALTH
2/04/19
SCHEDULE YOUR CHILD'S FIRST DENTAL EXAM
The American Academy of Pediatric Dentistry (AAPD) recommends that you bring your child for their first dental visit when their first tooth appears, or no later than their first birthday.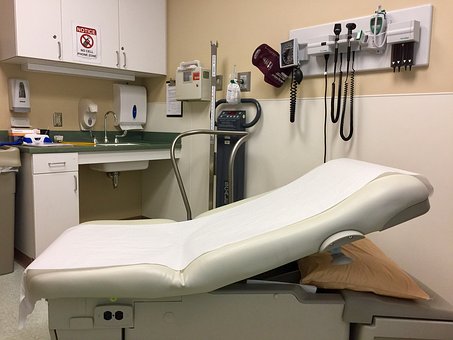 CHRONIC DISEASE
1/28/2019
MAKE A CANCER SCREENING APPOINTMENT
Early detection saves lives. Make an appointment today for a breast, cervical, prostate, or colorectal screening.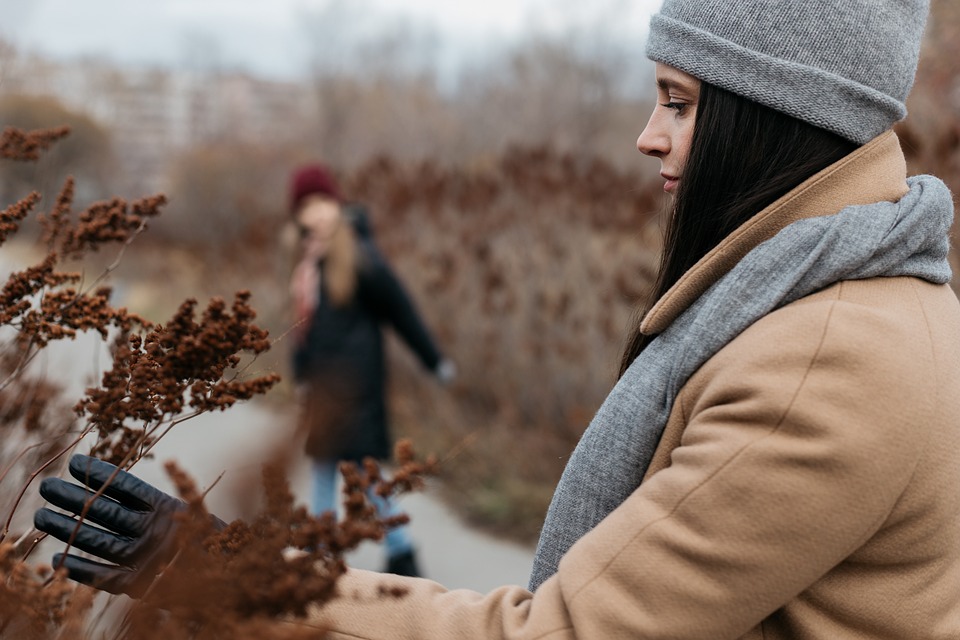 DRUG AND ALCOHOL
1/21/2019
DISTANCE YOURSELF FROM NEGATIVE INFLUENCES
It may be hard to let go of friends or even family members who encourage you to make bad decisions around drugs or alcohol, however it is necessary for personal well being to surround yourself with people who encourage sober living.
MATERNAL AND CHILD HEALTH
1/14/19
MAKE HEALTHY CHOICES TO HELP PREVENT BIRTH DEFECTS
Meet with your healthcare professional, take 400 mcg Folic Acid daily, avoid alcohol and drugs, and choose nutritious food options to help prevent birth defects.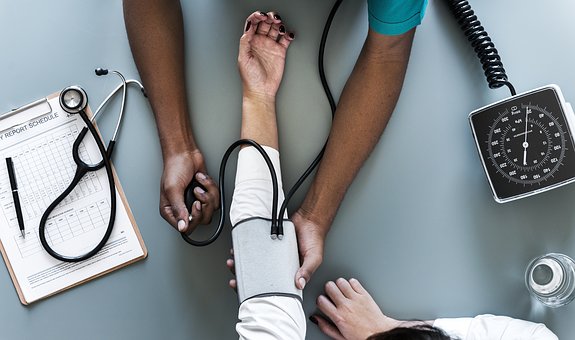 COMMUNICABLE DISEASE
12/31/18
MAKE A RESOLUTION TO VISIT YOUR DOCTOR ANNUALLY
Regular health exams, screenings, and tests can help find health problems early and prevent future illnesses. This year, make a New Year resolution to visit your doctor annually.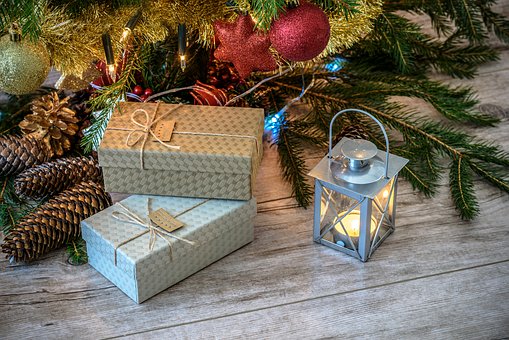 ENVIRONMENTAL HEALTH
12/25/18
RECYCLE HOLIDAY GIFT PACKAGING PROPERLY
Some holiday wrapping paper should not be recycled. Prevent overfilling our landfills by checking the label to discard wrapping paper and packaging properly.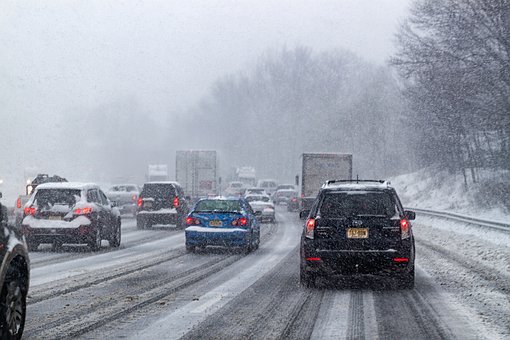 EMERGENCY PREPAREDNESS
12/17/18
PREPARE A WINTER EMERGENCY KIT
Store a flashlight, batteries, hand warmers, gloves, water, snacks, ice-scraper, snow brush, and jumper cables in your car for winter travels.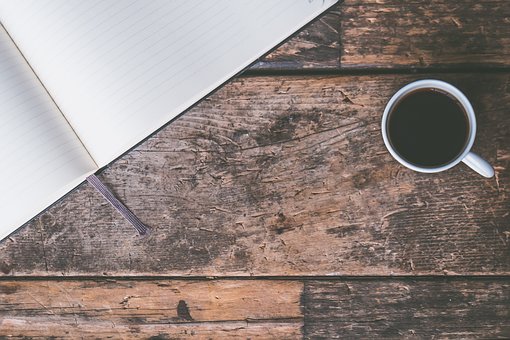 CHRONIC DISEASE
12/10/18
MANAGE HOLIDAY STRESS
You can be productive during the busy holiday season without sacrificing your personal health. Slow down and take time for yourself; incorporate deep breathing, journaling, or listen to a meditation app.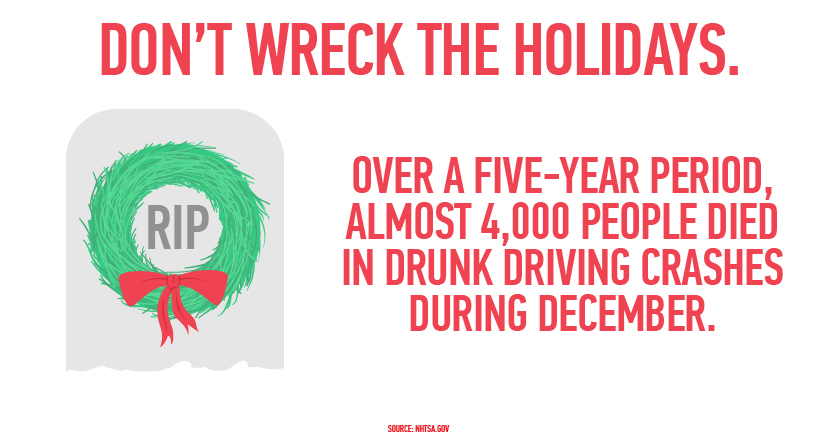 DRUG AND ALCOHOL
12/03/18
DON'T WRECK THE HOLIDAY SEASON
December is National Drunk & Drugged Driving Prevention Month. Avoid tragedy this season by driving sober.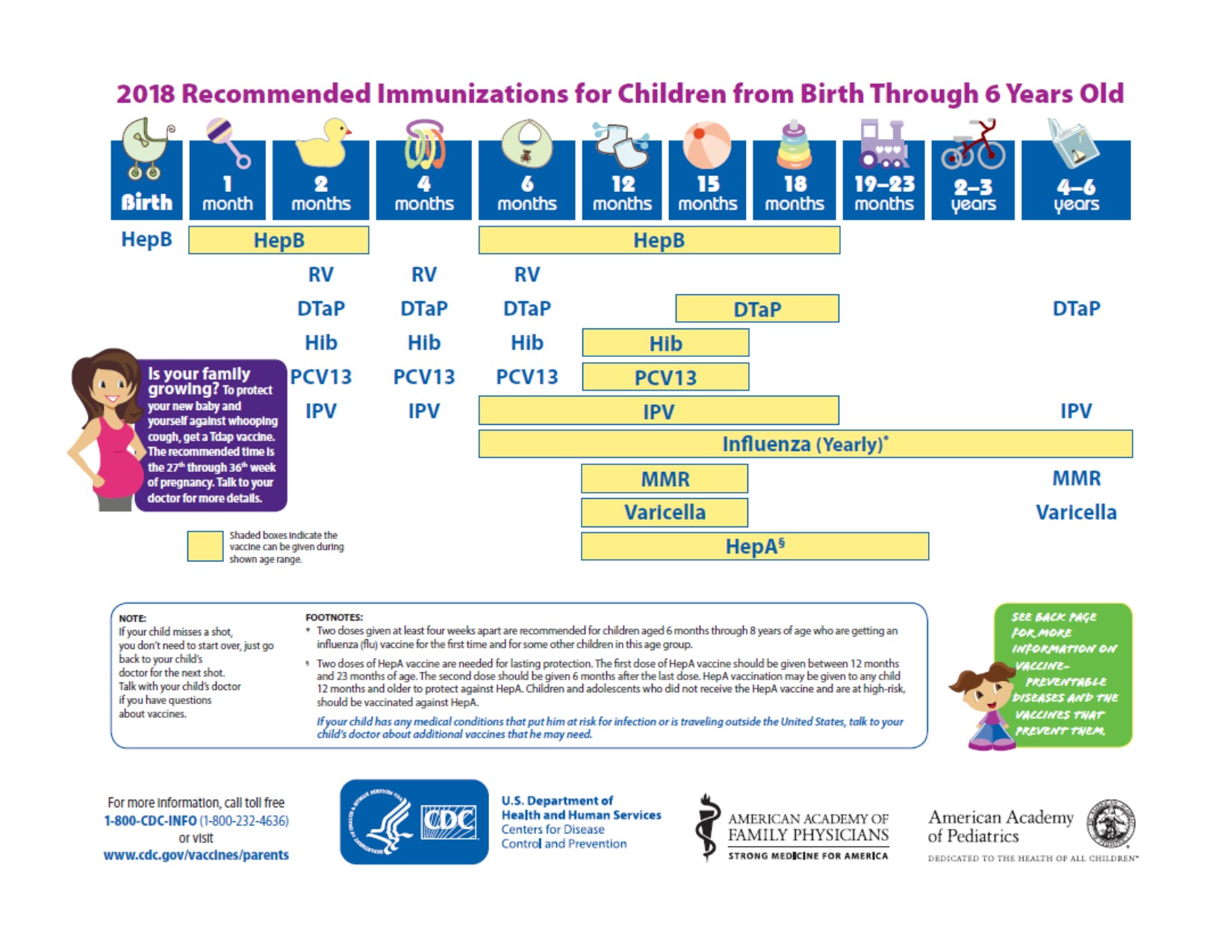 MATERNAL AND CHILD HEALTH
11/26/18
STAY CURRENT ON YOUR CHILD'S IMMUNIZATIONS
Frequently view your child's immunization schedule to stay current on recommended immunizations.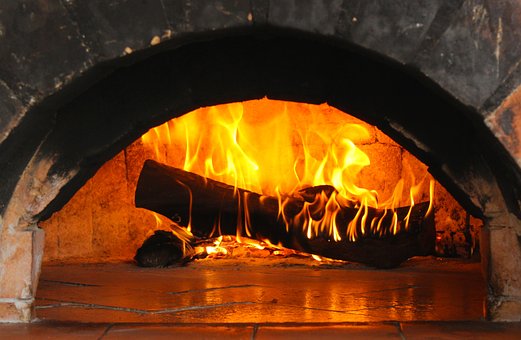 EMERGENCY PREPAREDNESS
11/19/18
HAVE YOUR HEATING SOURCE INSPECTED
Wood stoves and fireplaces could present a fire hazard during the winter; Have your heating systems inspected before use.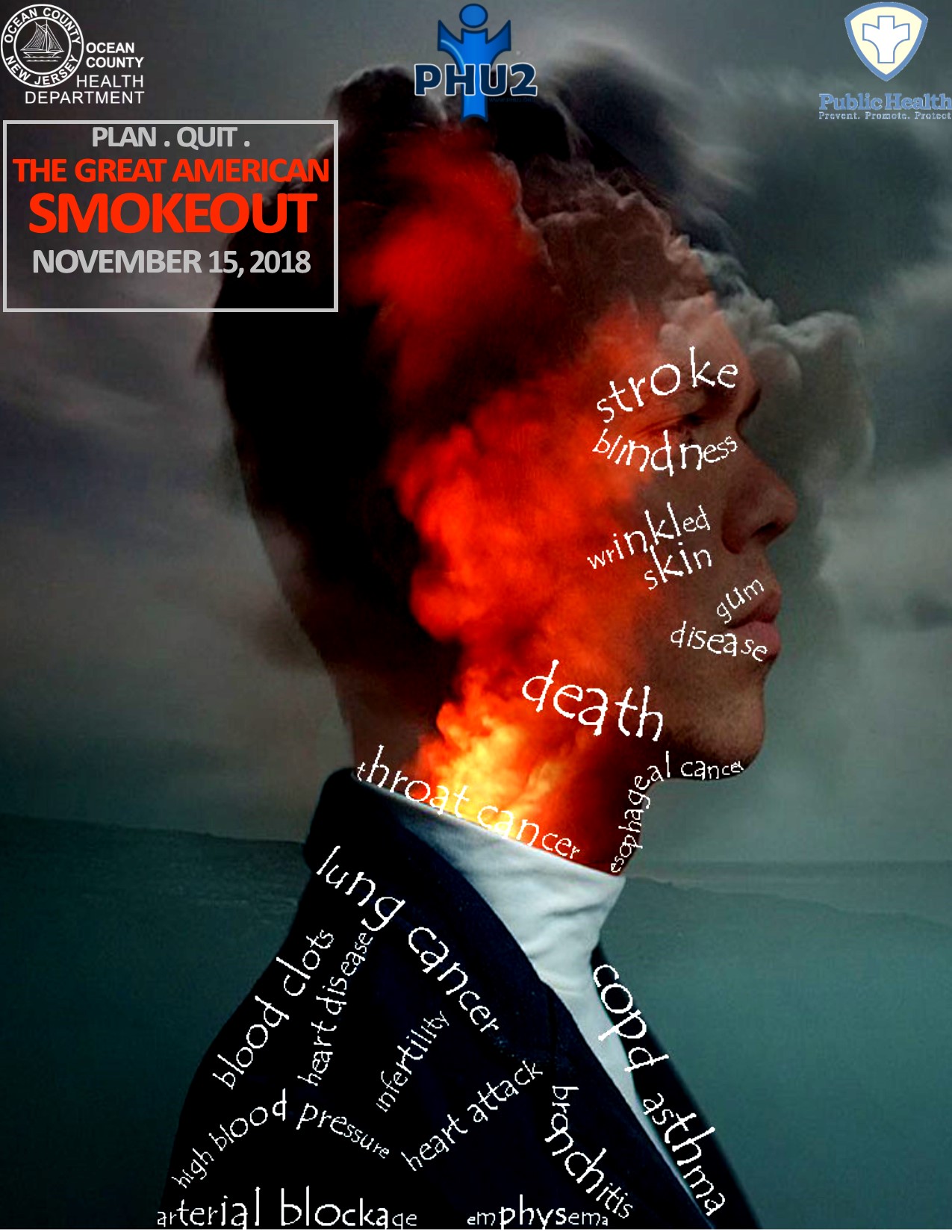 CHRONIC DISEASE
11/12/18
MAKE A PLAN TO QUIT SMOKING
Participate in this year's Great American Smoke Out by planning to quit smoking by 11/15/2018.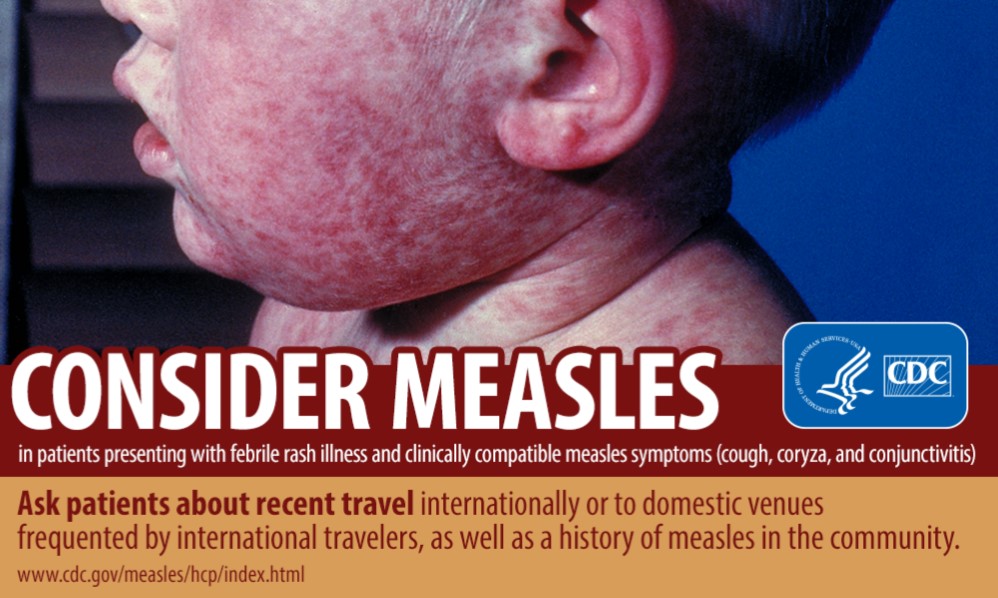 COMMUNICABLE DISEASE
11/5/18
PROTECT YOURSELF FROM THE MEASLES
Measles is a highly contagious disease that can be prevented with the MMR vaccine. If you are unsure of your vaccine history, consult with your primary care provider.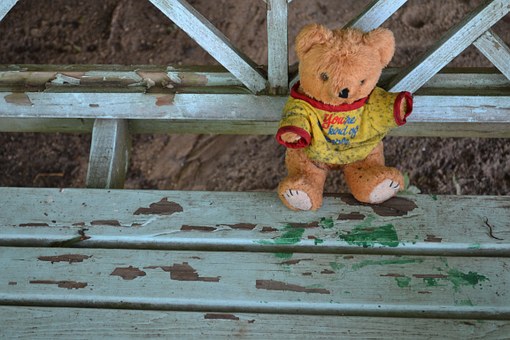 ENVIRONMENTAL HEALTH
10/29/18
PREVENT LEAD POISONING BY TESTING YOUR HOME
Homes built before 1978 are likely to contain lead-based paint. Lead paints and contaminated dust are the leading cause of childhood lead poisoning. Have your home and child tested to ensure there are no lead hazards.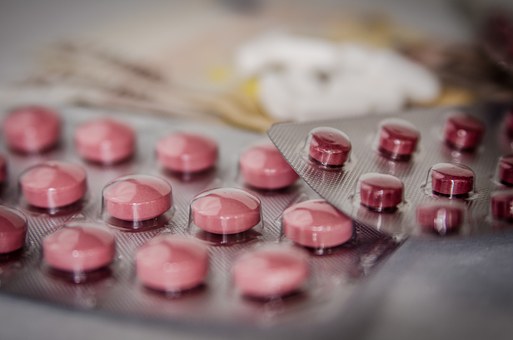 DRUG AND ALCOHOL
10/22/18
CHECK YOUR MEDICATION EXPIRATION DATES
Check the expiration dates or review your medications with a local pharmacist to ensure your medications are not expired.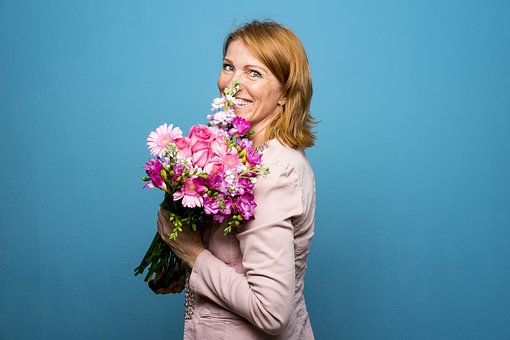 CHRONIC DISEASE
10/15/18
MAKE AN APPOINTMENT FOR A BREAST EXAMINATION
Breast cancer screenings are important for early breast cancer detection. It is recommended that women get an annual breast examination and women 50-74 years of age should get a mammogram every two years.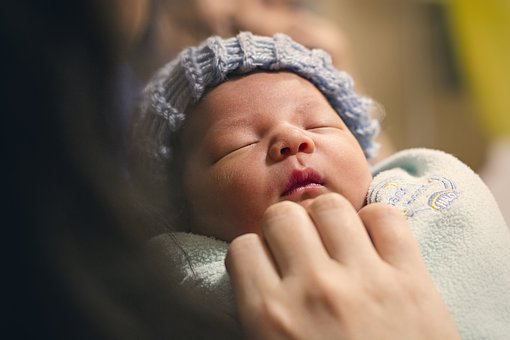 MATERNAL AND CHILD HEALTH
10/08/18
GET A TDAP VACCINATION TO PROTECT NEWBORNS
Whooping cough (Pertussis) is a very severe condition that causes infants to stop breathing. Pregnant women and adults can protect newborns by getting a Tdap vaccination.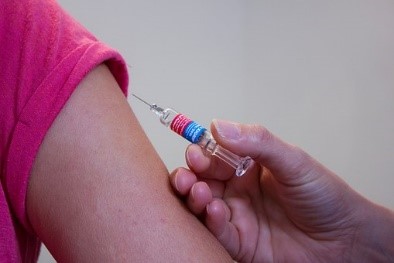 COMMUNICABLE DISEASE
10/1/18
GET YOUR FLU SHOT
Prevent getting sick with the flu this season by getting your flu shot.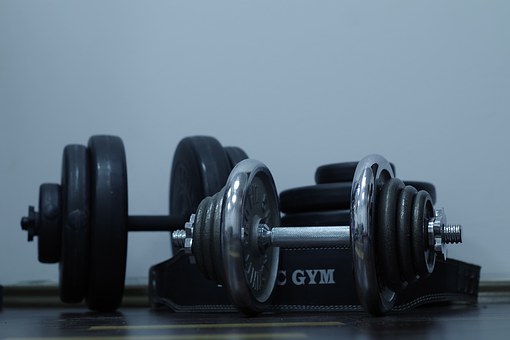 CHRONIC DISEASE
9/24/18
DECREASE THE RISK OF OSTEOPOROSIS WITH EXERCISE
Incorporate strengthening exercises into your routine to increase bone density.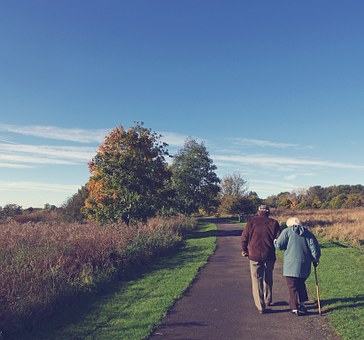 EMERGENCY PREPAREDNESS
9/17/18
REMOVE TRIPPING HAZARDS IN YOUR HOME
De-clutter your home to prevent injury from an accidental fall.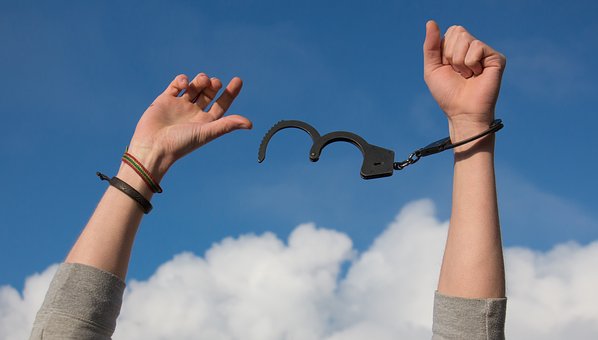 DRUG AND ALCOHOL
9/10/18
SEEK RECOVERY
Recovery is possible. If you are struggling with an Alcohol or Drug addiction seek out professional help today.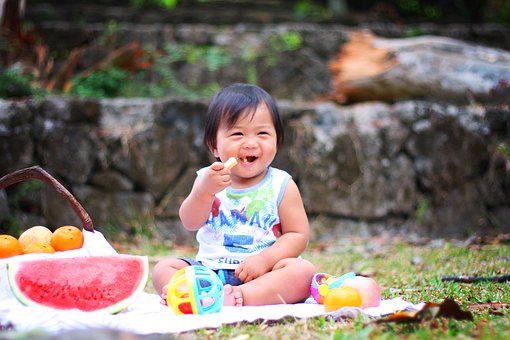 CHRONIC DISEASE
9/3/18
PACK HEALTHY SNACKS
17% of Children in the U.S. are considered obese. Lower your child's risk by packing lunchboxes with tons of fruit and veggie options.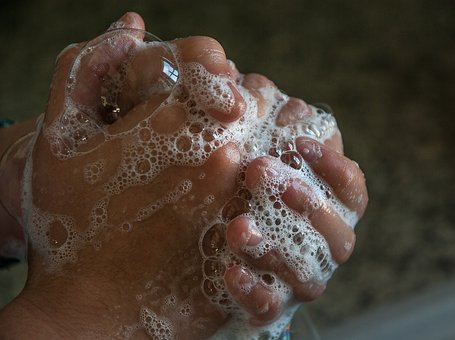 COMMUNICABLE DISEASE
8/27/18
WASH YOUR HANDS
The flu season is coming. Wash your hands frequently to prevent the flu.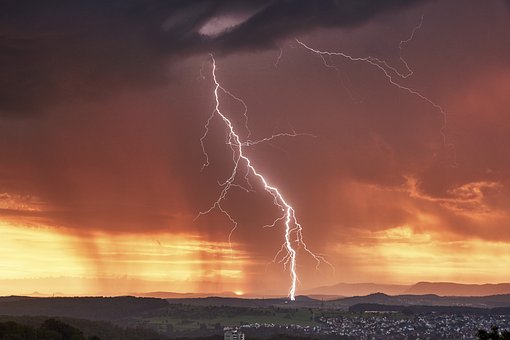 EMERGENCY PREPAREDNESS
8/20/18
STAY INFORMED
Register to receive wireless emergency alerts and watch the weather channel regularly to stay informed of expected natural disasters.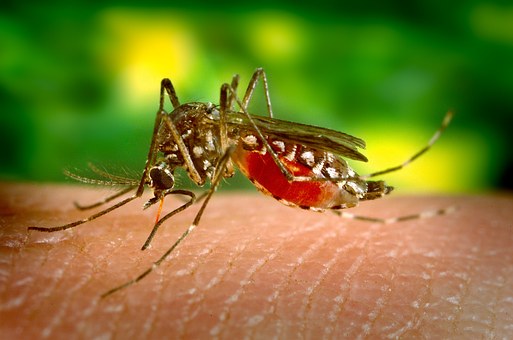 ENVIRONMENTAL HEALTH
8/13/18
WEAR BUG SPRAY
Apply EPA-registered insect repellent when spending time outdoors to prevent tick and mosquito bites.
COMMUNICABLE DISEASE
8/06/18
STAY CURRENT WITH IMMUNIZATIONS
Be sure your immunizations are up to date. Visit cdc.gov/vaccines for an immunization schedule.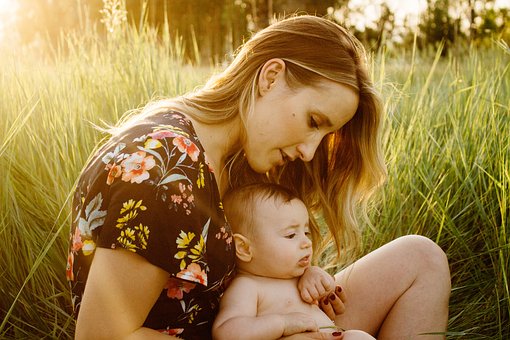 MATERNAL AND CHILD HEALTH
7/30/18
CHOOSE BREASTFEEDING
Talk to your health care provider about the benefits of breastfeeding.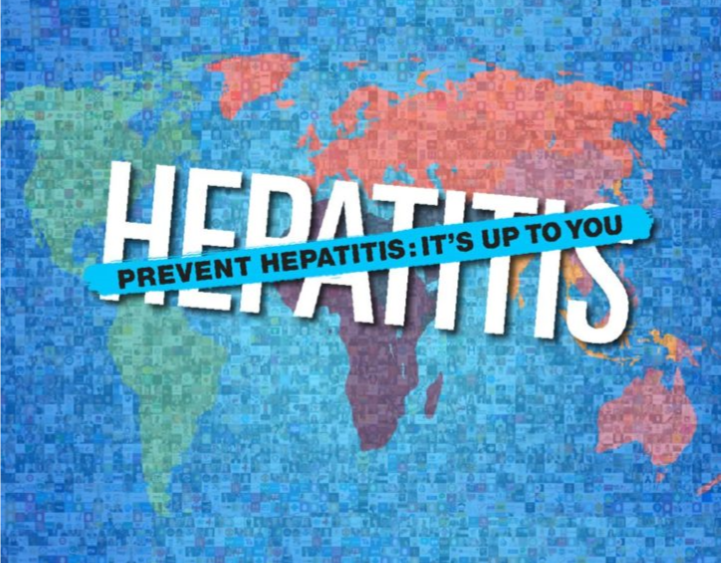 COMMUNICABLE DISEASE
7/23/18
GET SCREENED FOR HEPATITIS C
Call the Ocean County Health Department today to schedule a free hepatitis C screening (732) 341- 9700 Ext. 7604.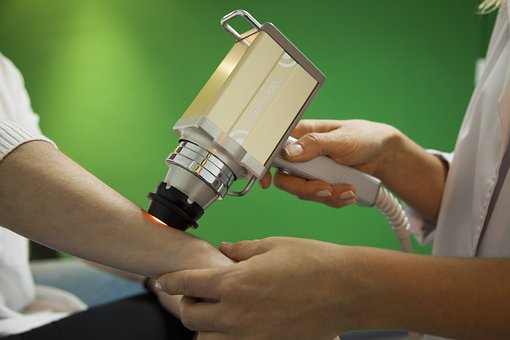 CHRONIC DISEASE
7/16/18
SCREEN YOUR SKIN
Skin cancer may be prevented through early detection. Routinely check your skin for new spots.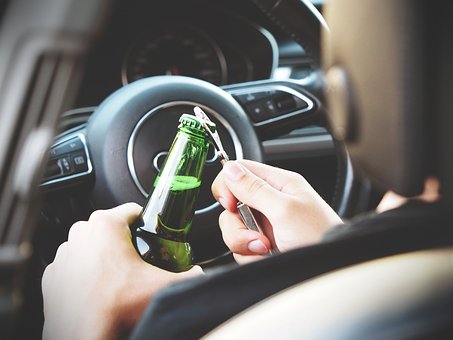 DRUG AND ALCOHOL
7/9/18
ARRIVE ALIVE, DON'T DRINK AND DRIVE
Every 51 minutes, someone is killed in a drunk driving crash.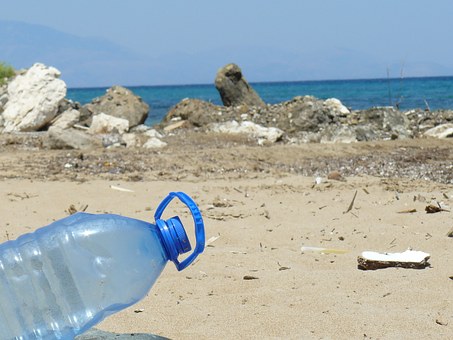 ENVIRONMENTAL HEALTH
7/2/18
CARRY IN, CARRY OUT
Keep our beaches clean by throwing your garbage in designated trash bins.
COMMUNICABLE DISEASE
6/25/18
KNOW YOUR STATUS
Get tested this week to know your HIV status. Call 732.341.9700 ext.7604 for information on free testing.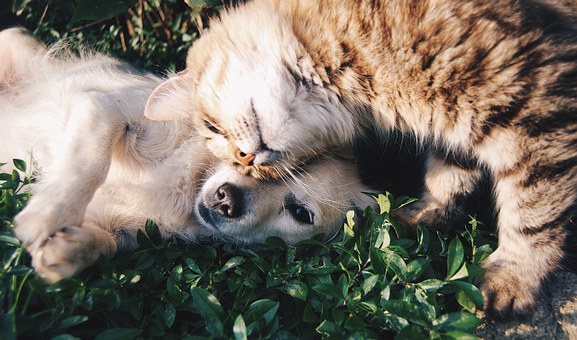 COMMUNICABLE DISEASE
6/18/18
VACCINATE YOUR PETS
Please call the Northern Ocean Animal Facility at (732) 657-8086 or the Southern Facility at (609) 978-0127 for a free rabies vaccine today.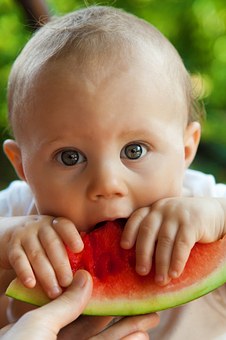 MATERNAL AND CHILD HEALTH
6/11/18
INTRODUCE HEALTHY FOODS.
Good nutrition in the first two years of life are vital for healthy child development.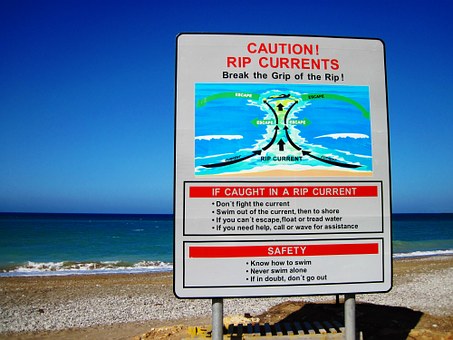 ENVIRONMENTAL HEALTH
6/04/18
KEEP CALM AND TREAD ON.
If you're caught in a rip current, stay calm and swim parallel to the shore line.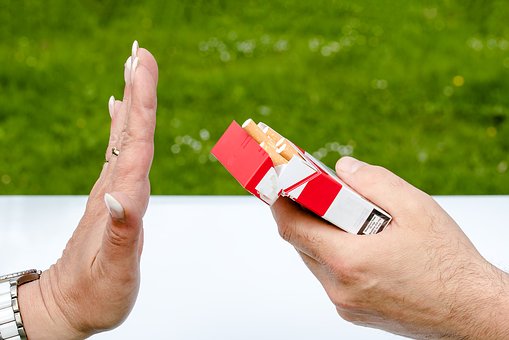 CHRONIC DISEASE
5/28/18
BE A QUITTER!
Participate in "World No Tobacco Day" on May 31, 2018.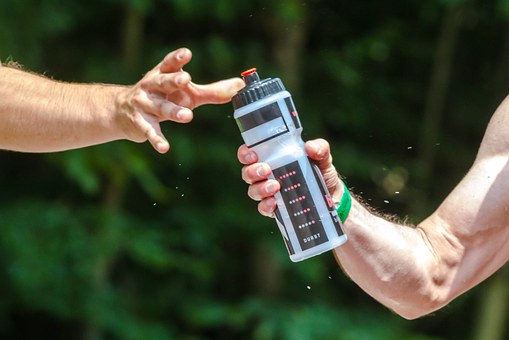 CHRONIC DISEASE
5/21/18
BEAT THE HEAT!
Lower your risk of a heat-related illness by staying hydrated on hot days.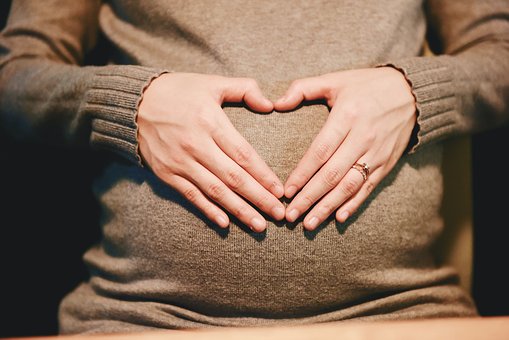 DRUG AND ALCOHOL
5/14/18
AVOID DRUGS AND ALCOHOL WHILE PREGNANT
Protect your child and prevent drug and alcohol related birth defects by avoiding drugs and alcohol.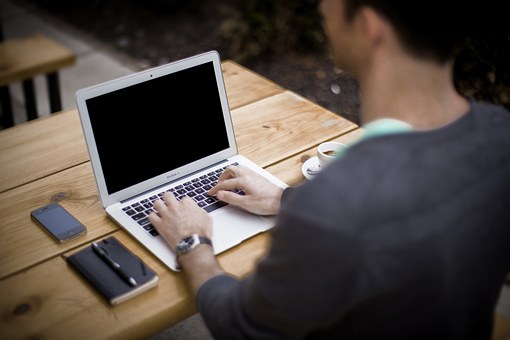 ENVIRONMENTAL HEALTH
5/7/18
WATCH YOUR BACK
Maintaining good posture helps prevent work-related musculoskeletal disorders.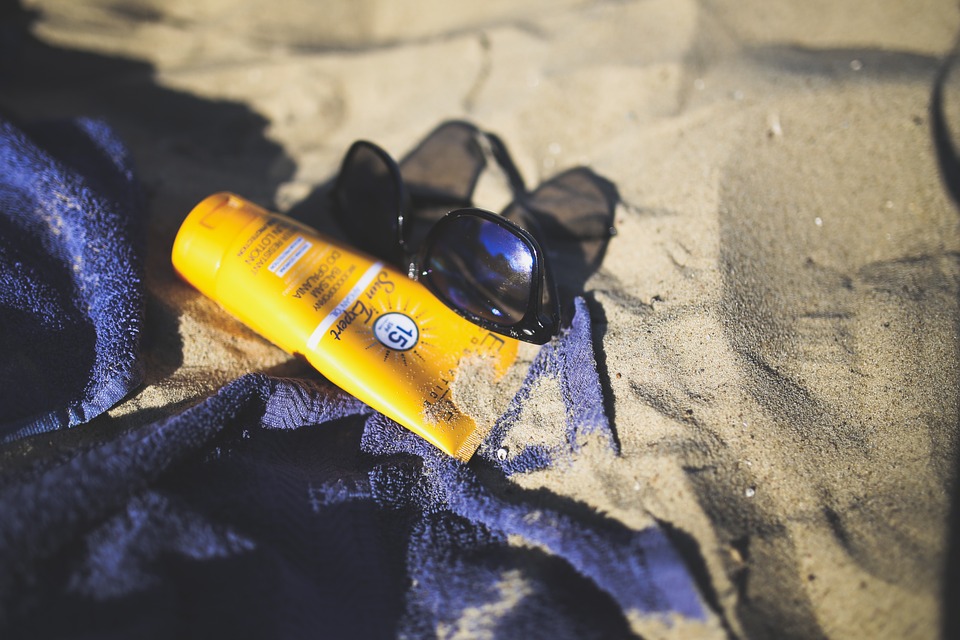 CHRONIC DISEASE
4/30/18
APPLY SUNSCREEN IN THE MORNING AND REAPPLY EVERY FEW HOURS WHILE YOU ARE EXPOSED TO THE SUN
Skin cancer is one of the most common forms of cancer in the United States.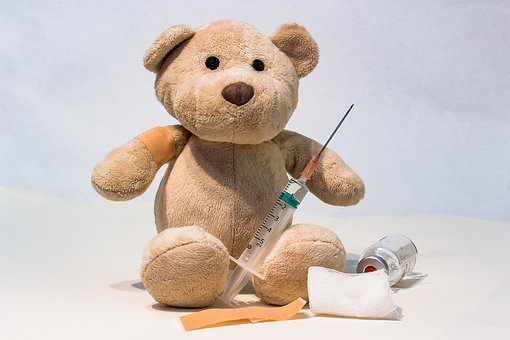 COMMUNICABLE DISEASE
4/23/18
DON'T FORGET TO MAKE AN APPOINTMENT FOR YOUR CHILD'S IMMUNIZATIONS THIS WEEK!
Through immunization, we can now protect infants and children from 14 vaccine-preventable diseases before age two.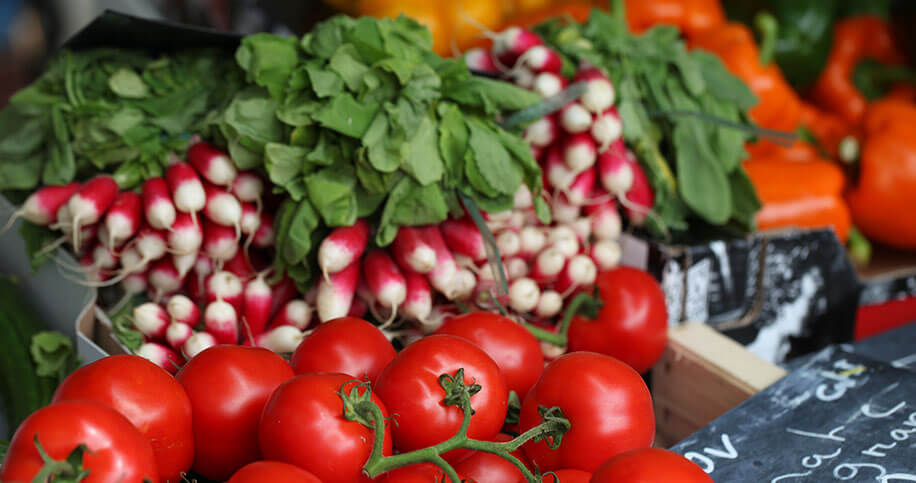 CHRONIC DISEASE
4/16/18
INCLUDE ONE OR MORE SERVINGS OF FRUITS AND VEGETABLES IN A MEAL THIS WEEK
Eating a healthier diet can reduce the risk of future chronic Diseases.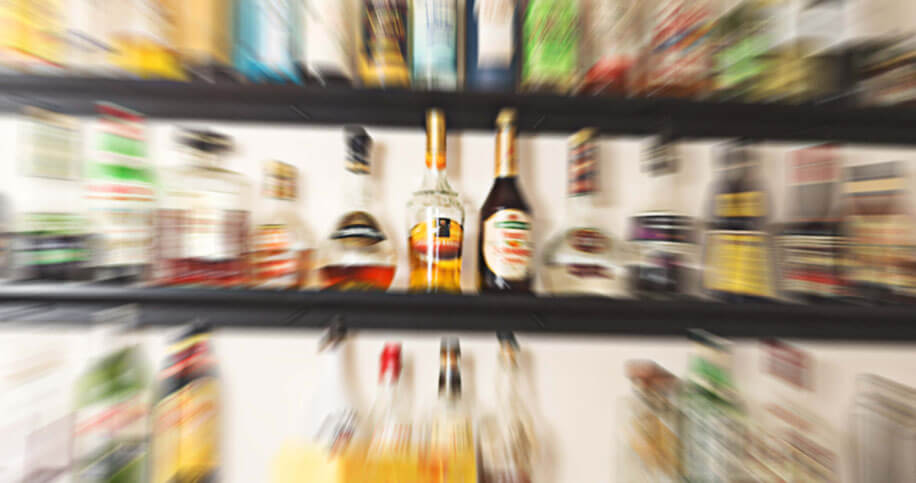 DRUG AND ALCOHOL
4/9/18
TALK TO YOUR TEENS ABOUT THE NEGATIVE EFFECTS OF DRUGS AND ALCOHOL
Talking to your children about drugs and alcohol can reduce the risk of them participating in the future.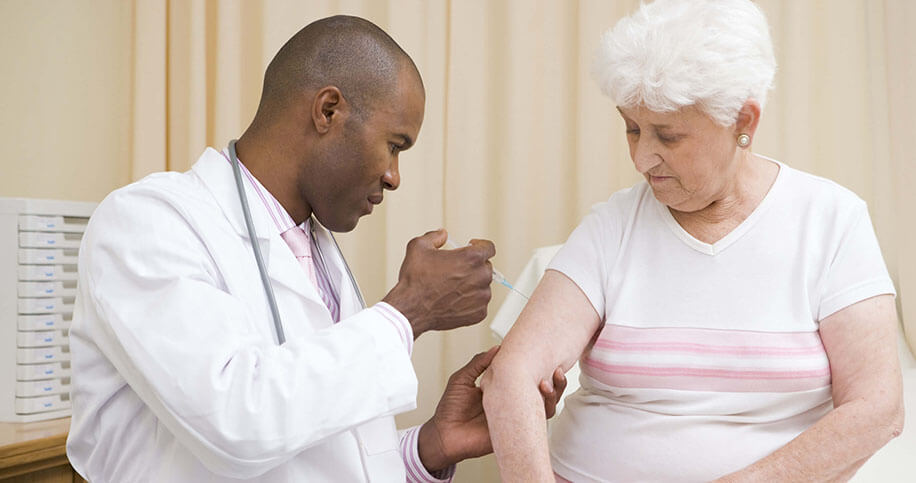 COMMUNICABLE DISEASE
4/2/18
MAKE AN APPOINTMENT FOR YOUR FLU SHOT
It is important to get your flu shots to protect yourself and reduce your risk of getting sick.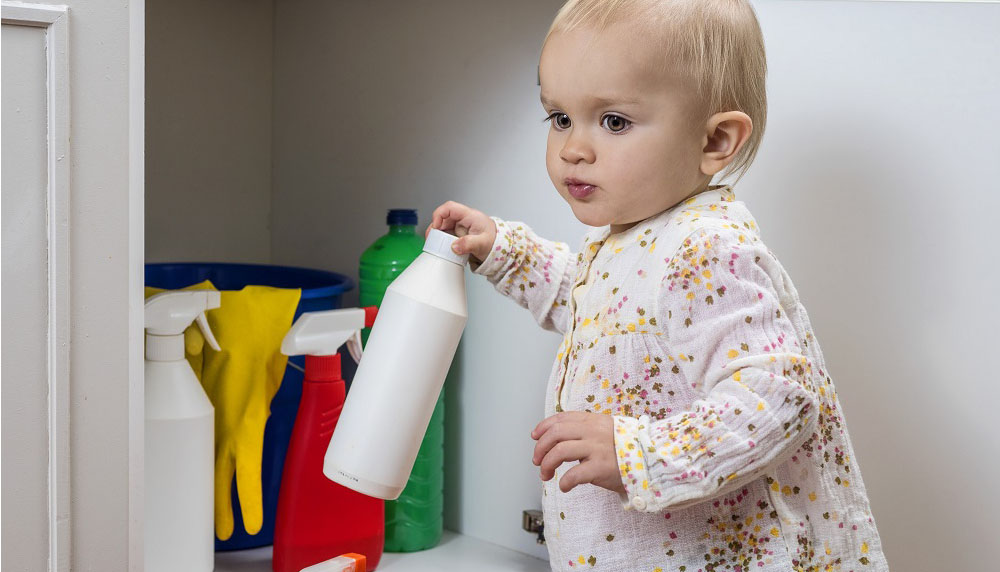 ENVIRONMENTAL HEALTH
3/26/18
CHECK IF YOUR CLEANING SUPPLIES AND MEDICATIONS ARE OUT OF REACH OF CHILDREN
It is important to keep poisons that may resemble drinks and juices that will harm your children out of reach.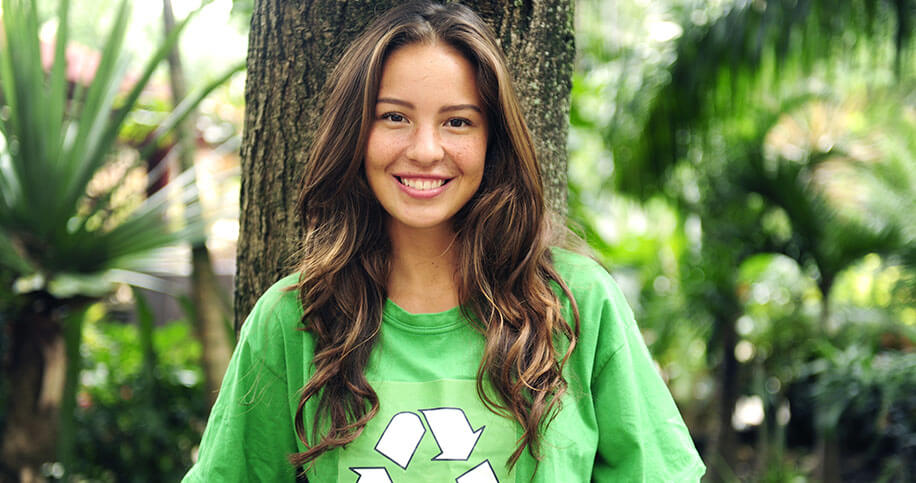 ENVIRONMENTAL HEALTH
3/19/18
DON'T MIX RECYCLING AND GARBAGE IN THE SAME CONTAINERS
Protect the environment that you live in and stop pollution by recycling and reducing unnecessary waste.