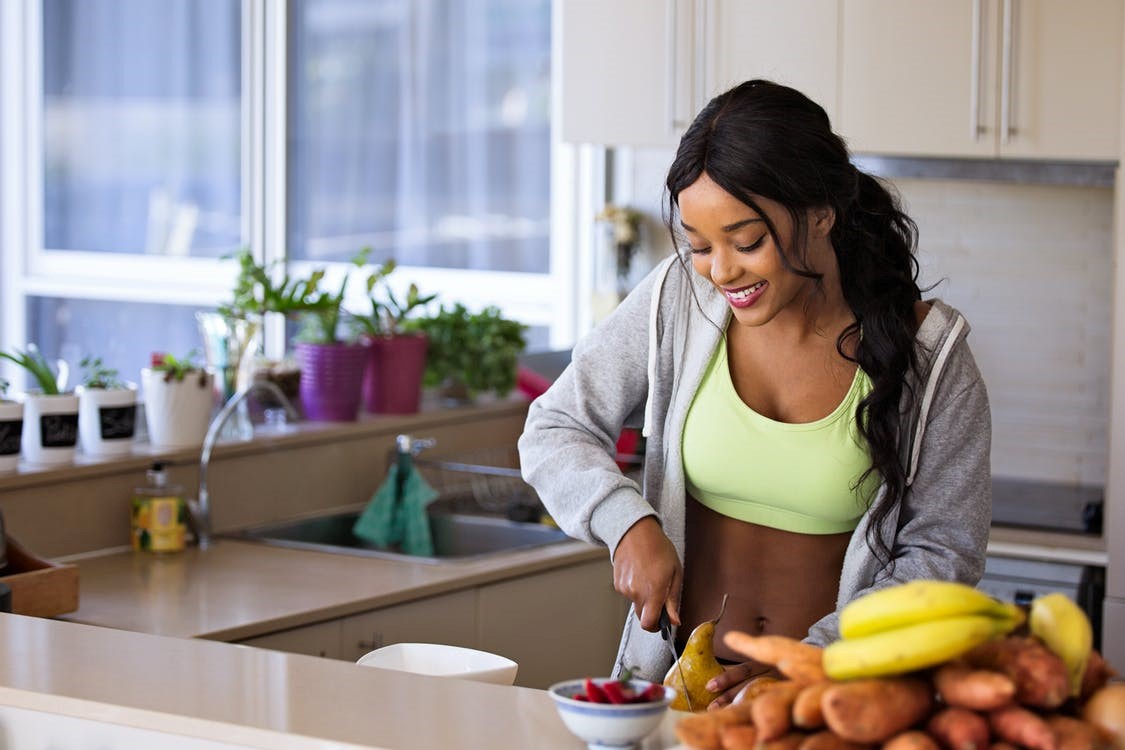 COMMUNICABLE DISEASE
01/10/2022
BOOST YOUR IMMUNE SYSTEM
To stay healthy this winter, give your immune system a boost to help it fight infections! Keep your immune system up by getting plenty of sleep, eating right and hydrating, taking vitamins, exercising regularly, and keeping stress levels low.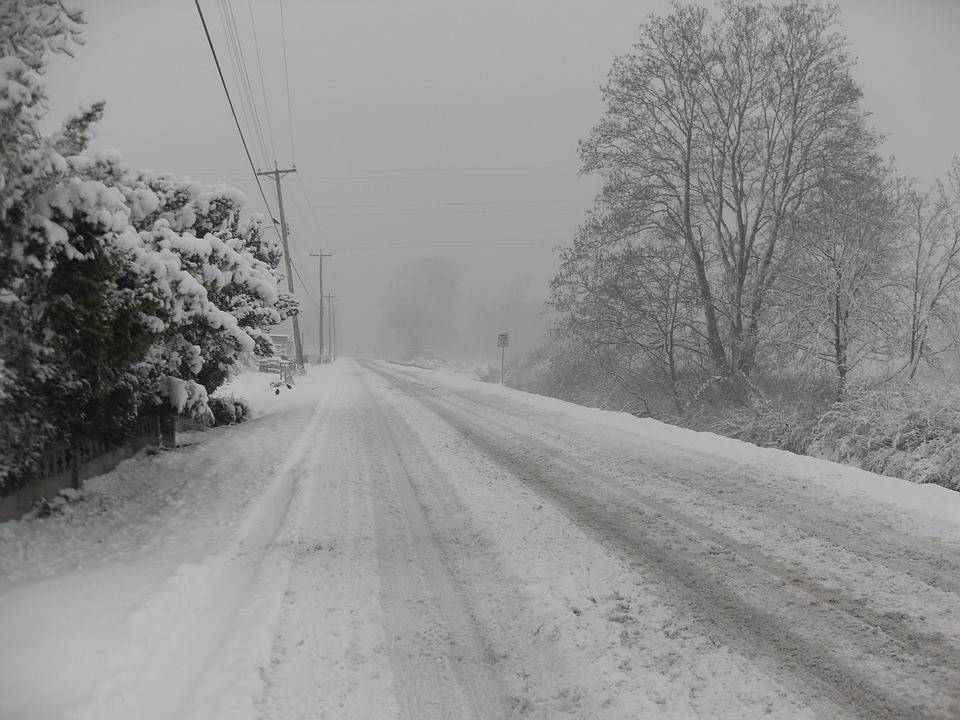 ENVIRONMENTAL
01/18/2022
ICY CONDITIONS TIPS
Use caution when walking on icy surfaces – take small shuffled steps. Check tire tread and antifreeze levels in your vehicle. Stock shelf stable items in your pantry in case of bad snowstorms keeping you home for days at a time.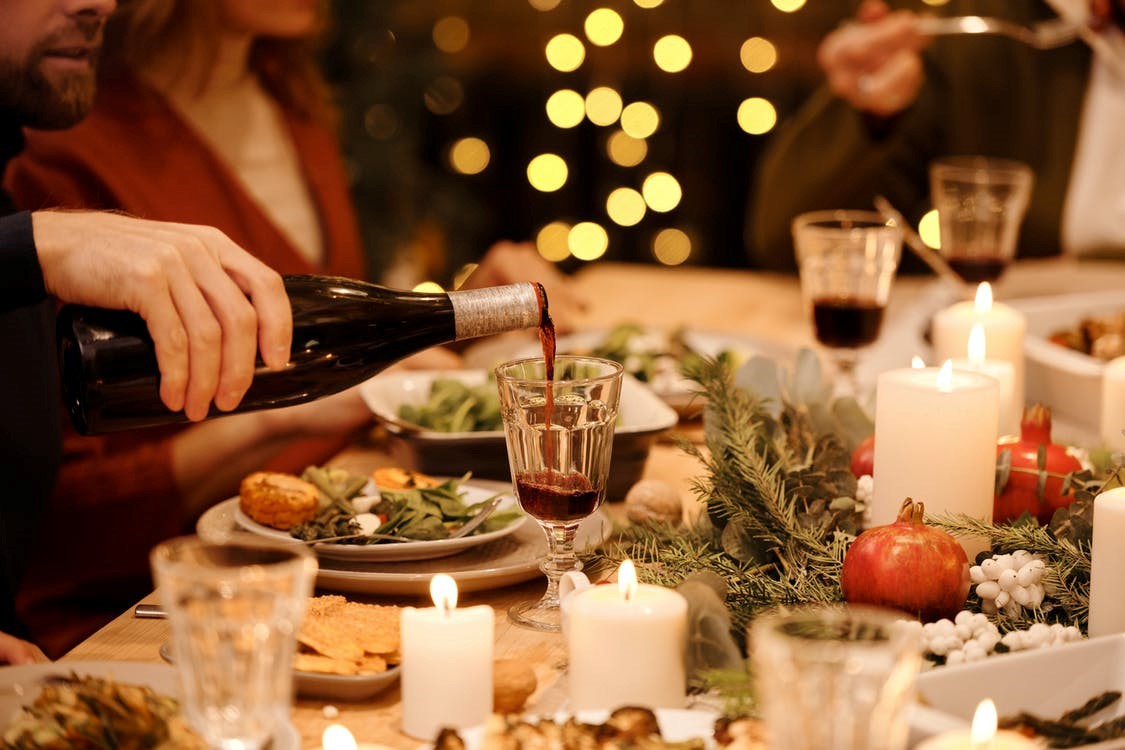 DRUG AND ALCOHOL
12/27/2021
SET BOUNDARIES
During the holiday season, questions may be asked about your recovery and/or boundaries may be tested if someone offers you an alcoholic drink. Consider rehearsing responses to these situations to be prepared and have set boundaries before heading to an event.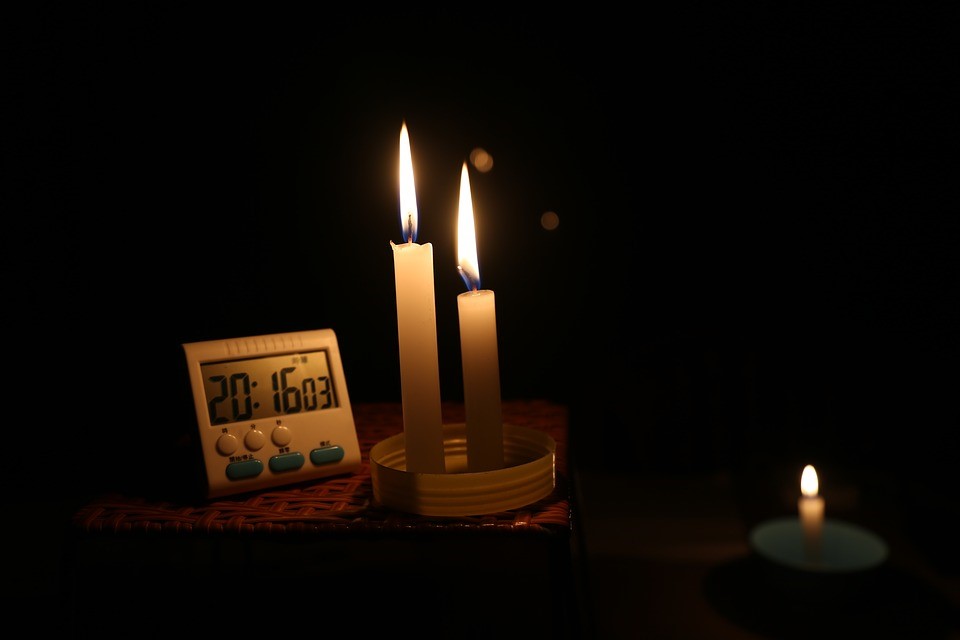 EMERGENCY PREPAREDNESS
01/05/2022
INSTALL A GENERATOR
Individuals who rely on electricity to keep their at-home oxygen flowing or the temperature of their medicine properly regulated should seriously consider the benefits of a backup source of power in the event of a power outage.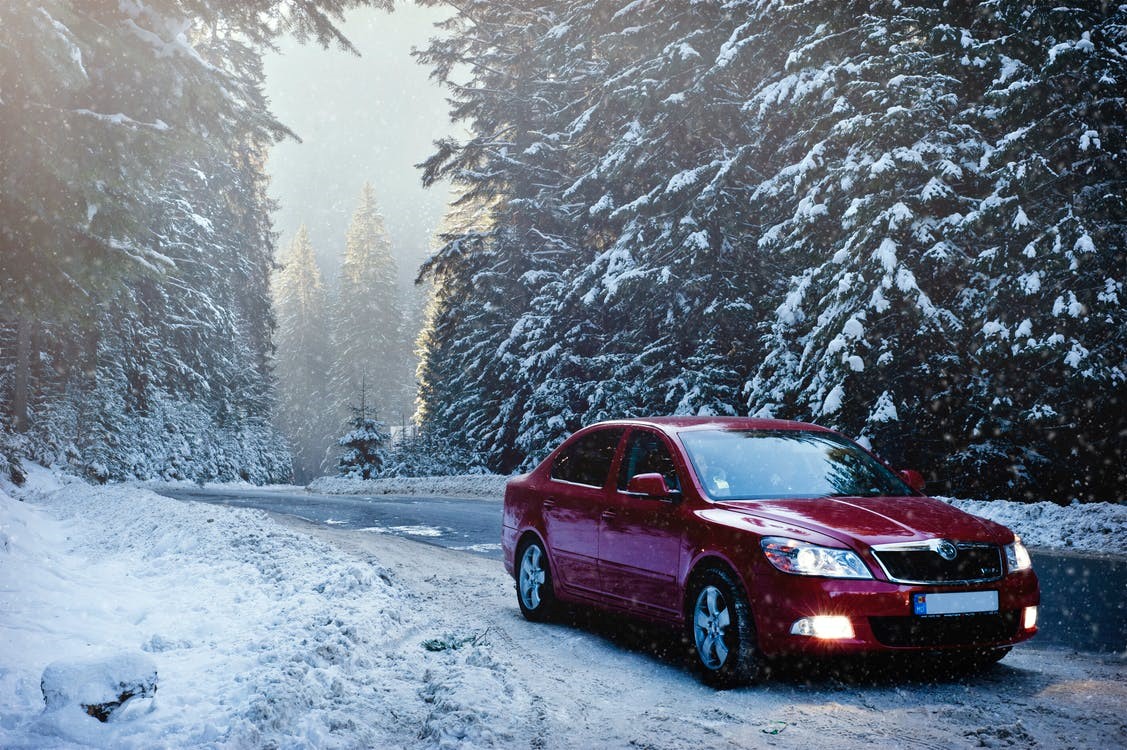 ENVIRONMENTAL
11/29/2021
HOLIDAY TRAVEL TIPS
The holiday season brings travel plans for many. Travel safely by informing a friend/relative of your route and expected time of arrival. If stranded in your vehicle, ensure you are highly visible, keep warm, and stay awake/moving.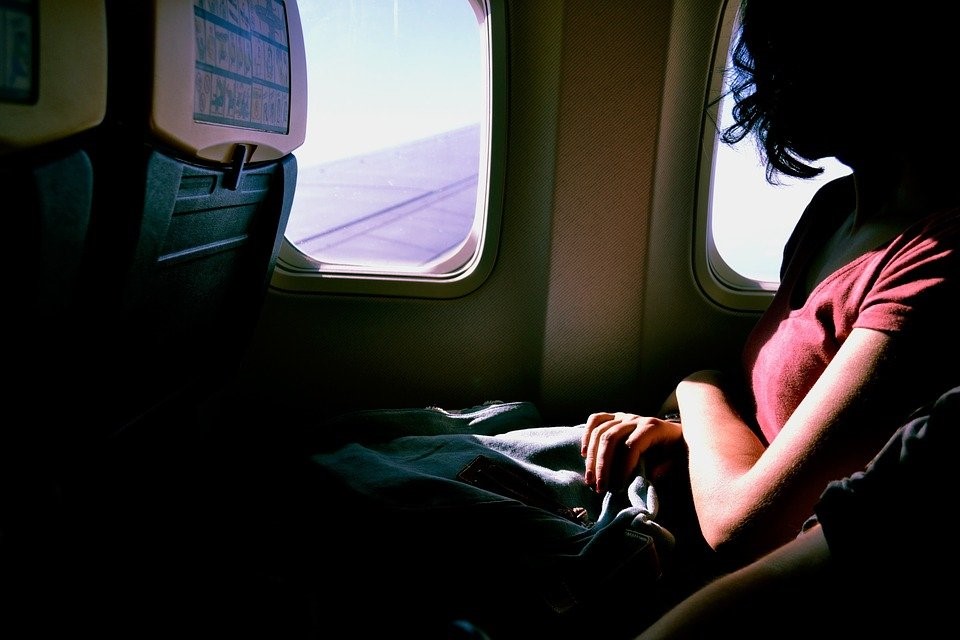 MATERNAL AND CHILD HEALTH
12/13/2021
TRAVEL SAFELY
Avoid air travel in the early and late stages of pregnancy. Talk to your doctor about the safest times and methods of travel while pregnant.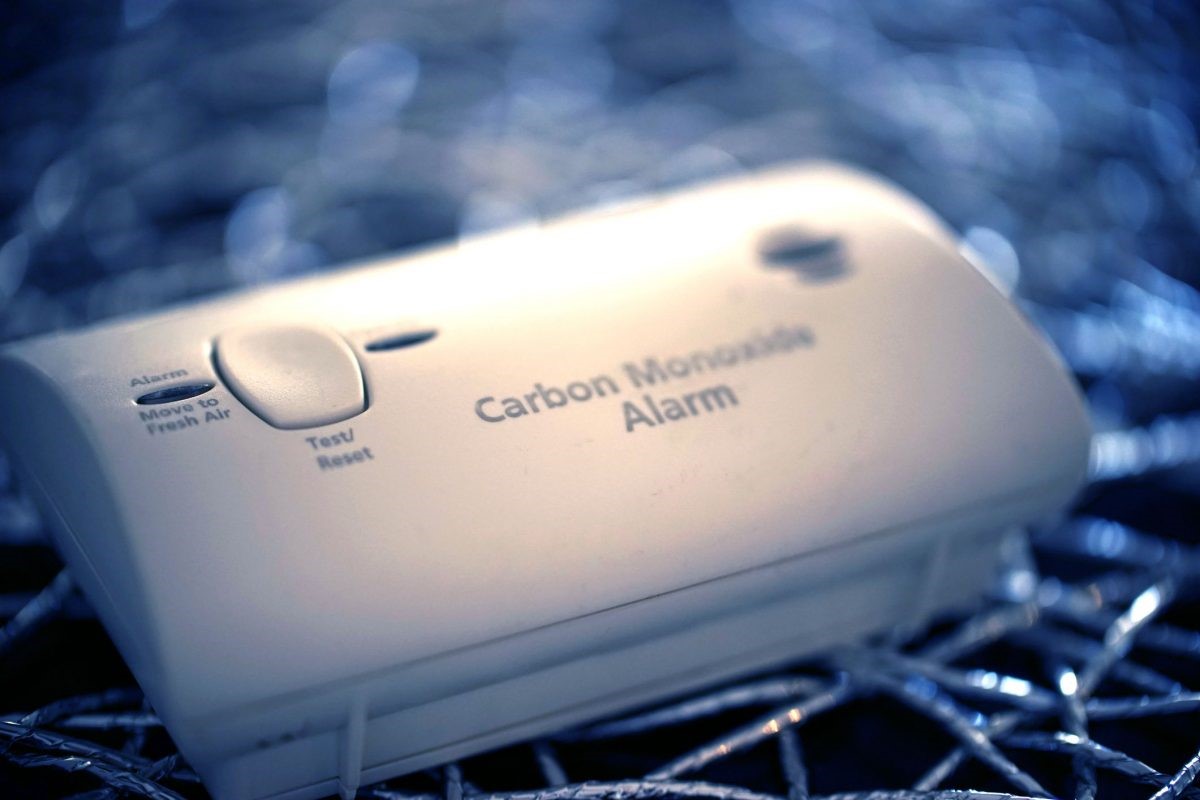 EMERGENCY PREPAREDNESS
11/15/2021
CHECK CARBON MONOXIDE DETECTORS
Carbon monoxide (CO) is a colorless, odorless gas known as the "invisible killer", undetectable by human senses. Having a properly functioning CO detector is essential! Check CO detectors are properly functioning each month by pressing the test button for a few seconds.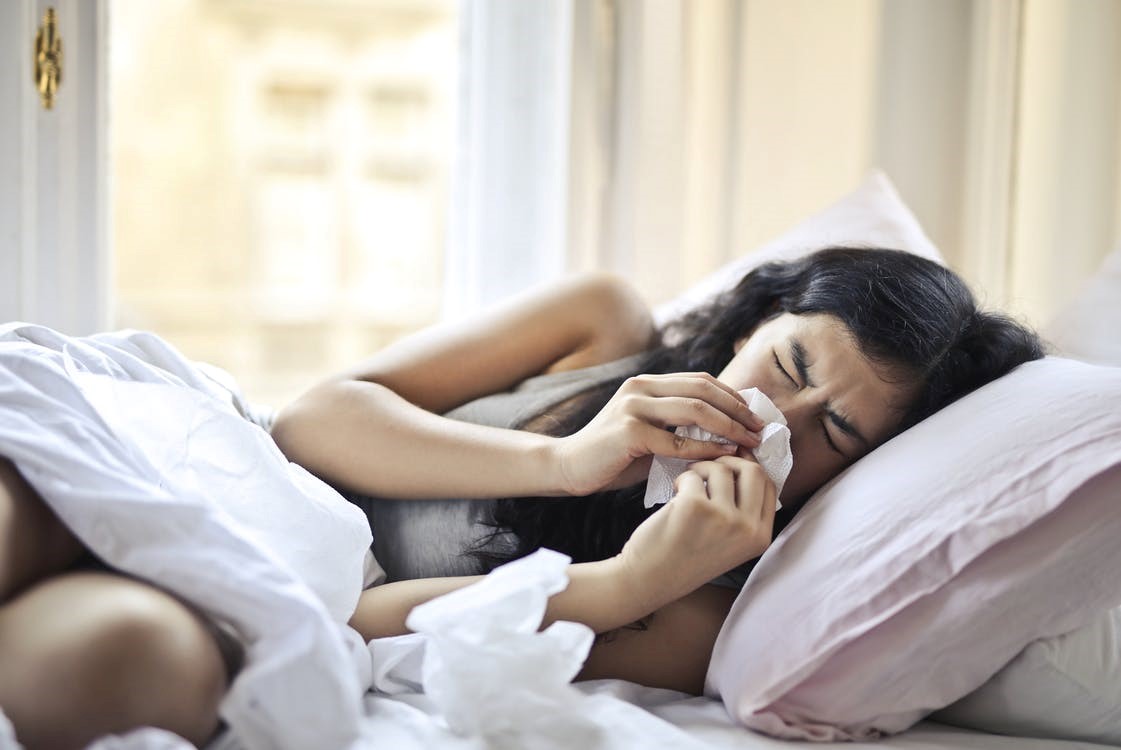 COMMUNICABLE DISEASE
11/22/2021
AVOID ILLNESS
Cold weather does not cause illness, but being gathered indoors more often helps germs to spread more easily. Avoid contracting and spreading illness by staying home when sick, covering coughs and sneezes, and seeking medical attention when needed.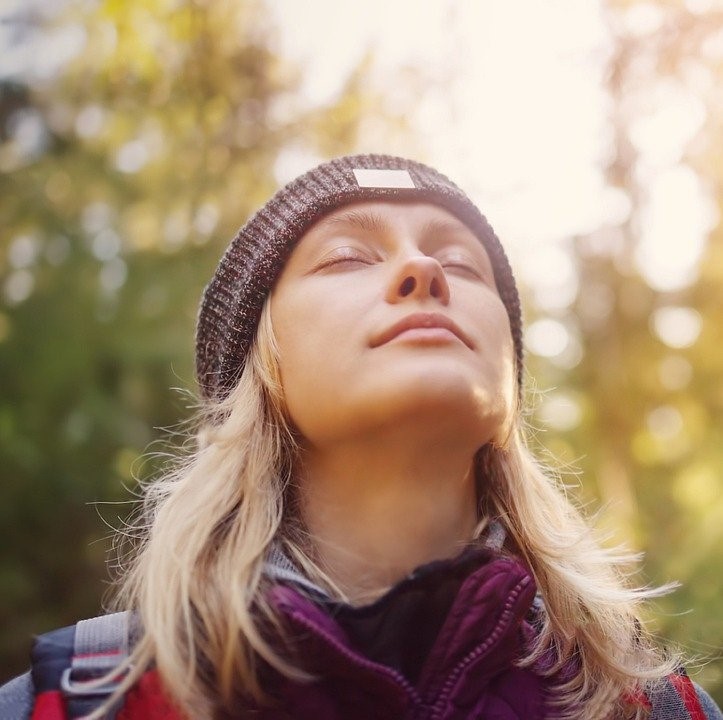 CHRONIC DISEASE
11/01/2021
KNOW ASTHMA CAUSES
Individuals with asthma should know their triggers and try to avoid them if possible. For some people, strong scents, cold weather, or smoke may be a trigger. Keep a journal and note any new asthma causes.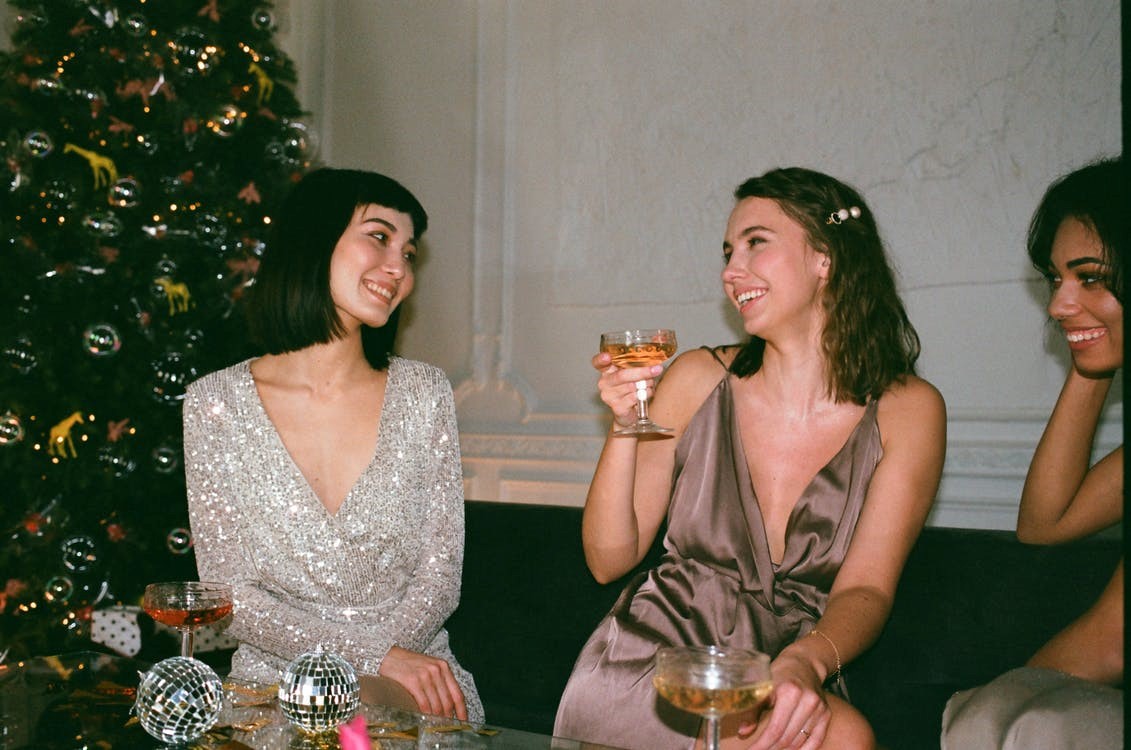 DRUG AND ALCOHOL
11/08/2021
KNOW YOUR TRIGGERS
If you are struggling with addiction or newly recovered, know your triggers to avoid relapse. Stress, environmental factors, and certain people may be triggers. During the holidays, be intentional in which invitations you accept to help avoid your triggers.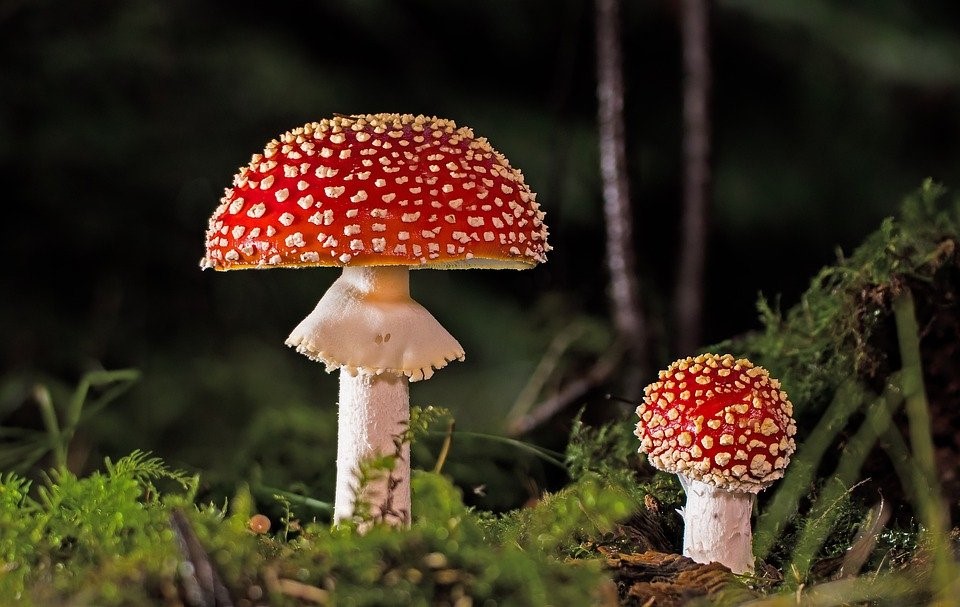 ENVIRONMENTAL
10/18/2021
AVOID CONSUMING WILD MUSHROOMS
Foraging for wild mushrooms is a tricky activity to master. Each year about 1,400 emergency department visits are due to accidental mushroom poisoning. It is critical to ensure mushrooms are not poisonous prior to consuming them by checking with an expert.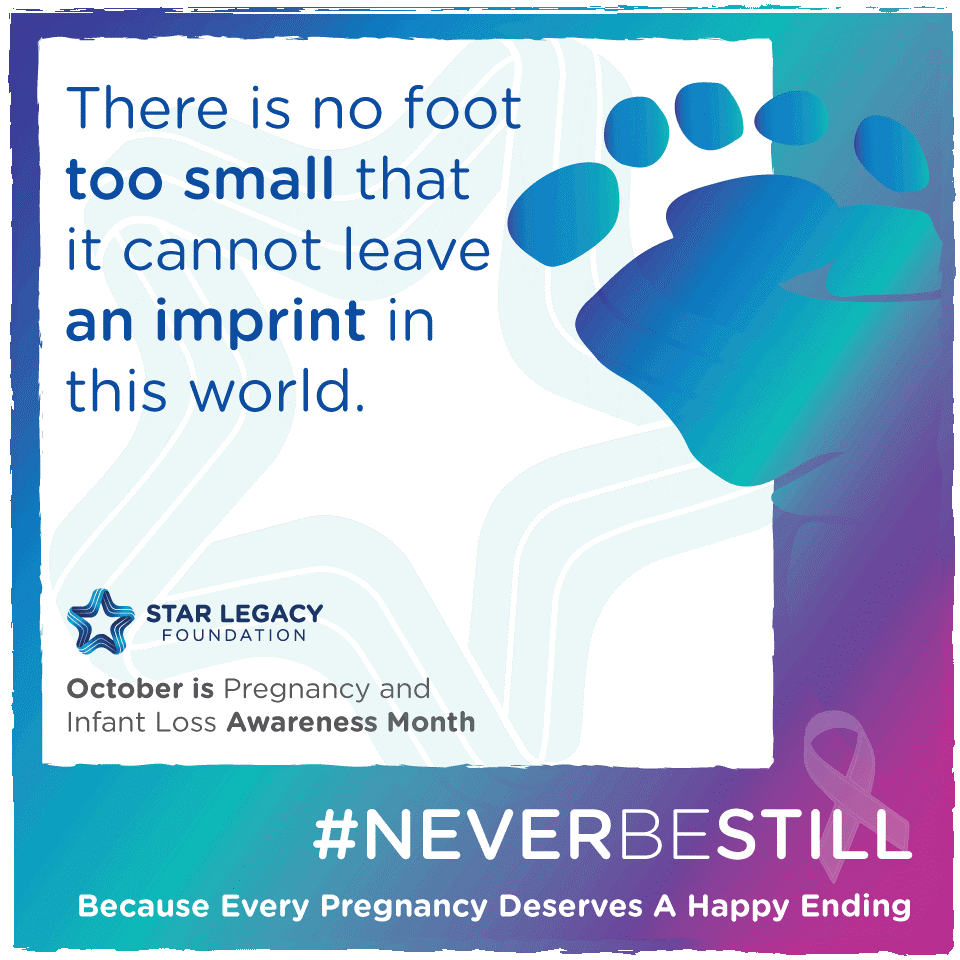 MATERNAL AND CHILD HEALTH
10/25/2021
PREGNANCY AND INFANT LOSS AWARENESS MONTH
Support friends and family who have experienced loss of pregnancy or an infant. Assist them in finding support or counseling if needed, and help to spread awareness of pregnancy and infant loss to reduce the incidence of these tragedies.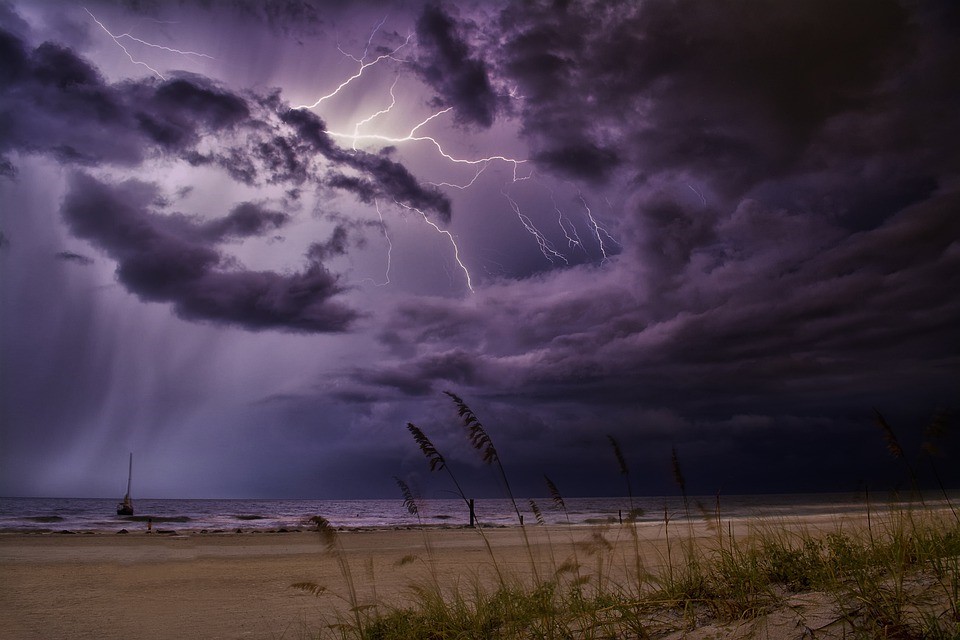 EMERGENCY PREPAREDNESS
09/27/2021
SHELTER SAFELY FROM STORMS
If possible, go indoors and avoid water, electronics, windows/doors, porches, and concrete. If outside with no shelter, get off of elevated areas (hills/mountains). Never lie under an isolated tree. Stay away from objects that conduct electricity.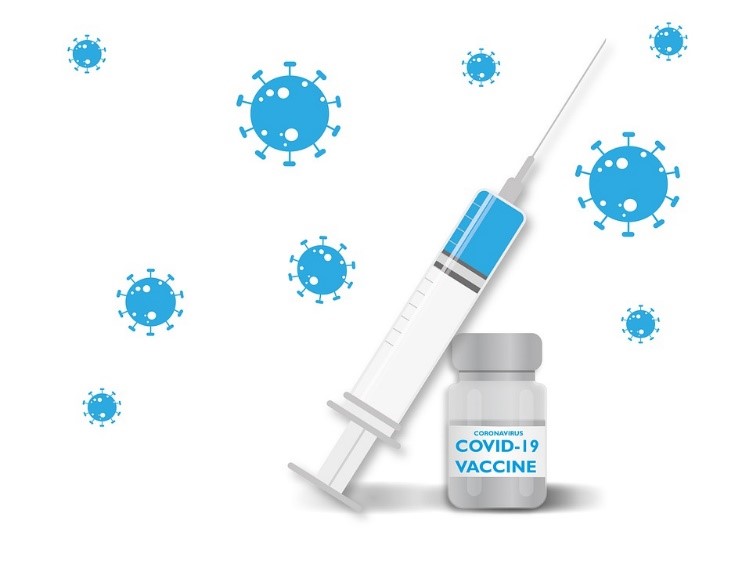 COMMUNICABLE DISEASE
10/04/2021
COVID-19 VACCINES
Visit the CDC website to stay updated on COVID-19 vaccine recommendations, including those for additional doses. Click here to find COVID-19 vaccine information.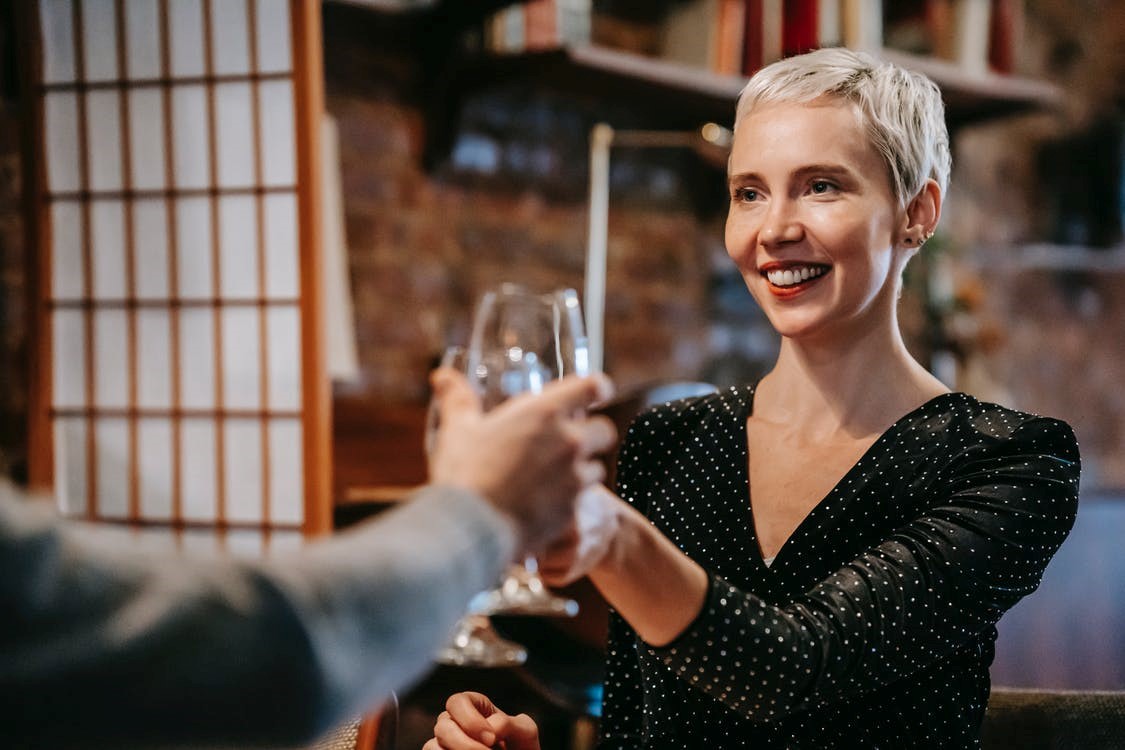 CHRONIC DISEASE
09/13/2021
REDUCE ALCOHOL CONSUMPTION
Excessive alcohol use can lead to the development of chronic diseases including high blood pressure, heart disease, stroke, liver disease, and some cancers. Avoid excessive and/or binge drinking – if consuming alcohol, do so in moderation.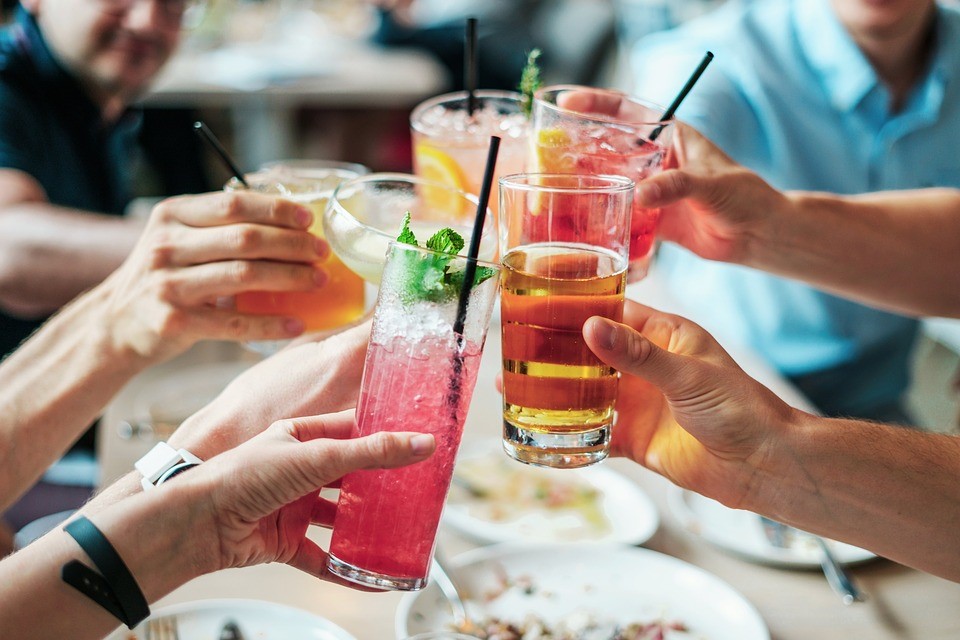 DRUG AND ALCOHOL
09/20/2021
IF CONSUMING ALCOHOL – BE RESPONSIBLE
It is best to not consume alcohol at all, but if you are planning to you should do so responsibly. Know your limit and plan ahead – appoint a designated driver. Eat food before and while you drink. Never accept a drink from a stranger.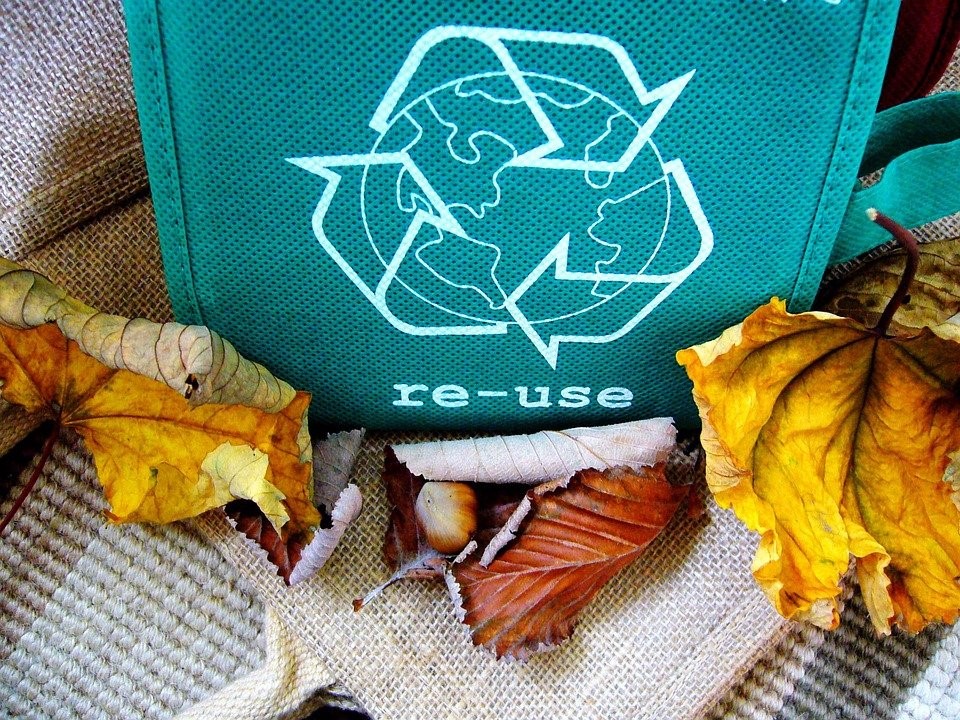 ENVIRONMENTAL
08/23/2021
REDUCE, REUSE, RECYCLE
Reusable water bottles, tote bags, etc. make it easy to be environmentally friendly! Reduce waste - turn off water and electric when not in use. Always recycle when possible.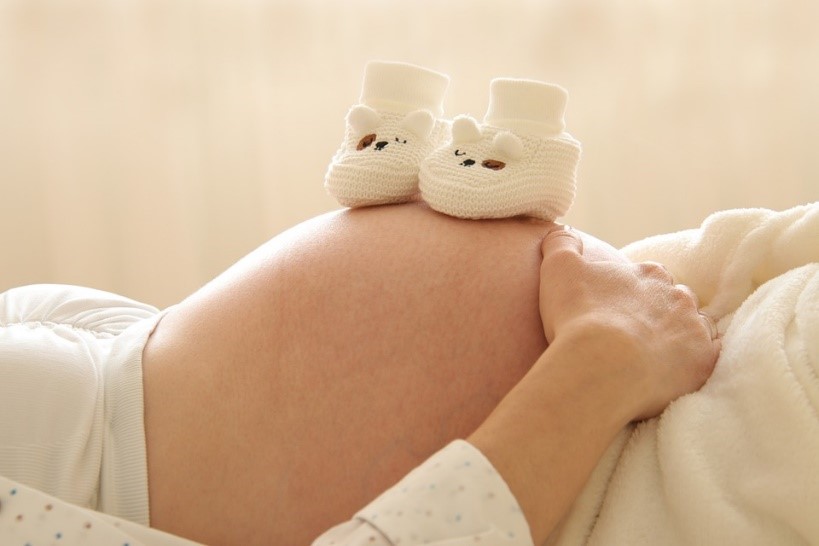 MATERNAL AND CHILD HEALTH
08/30/2021
PREPARE AHEAD OF TIME
Prepare before your baby arrives: tour birth facilities, pack a delivery day bag, take a pregnancy class, and maybe even babysit a friend's baby for some real world experience!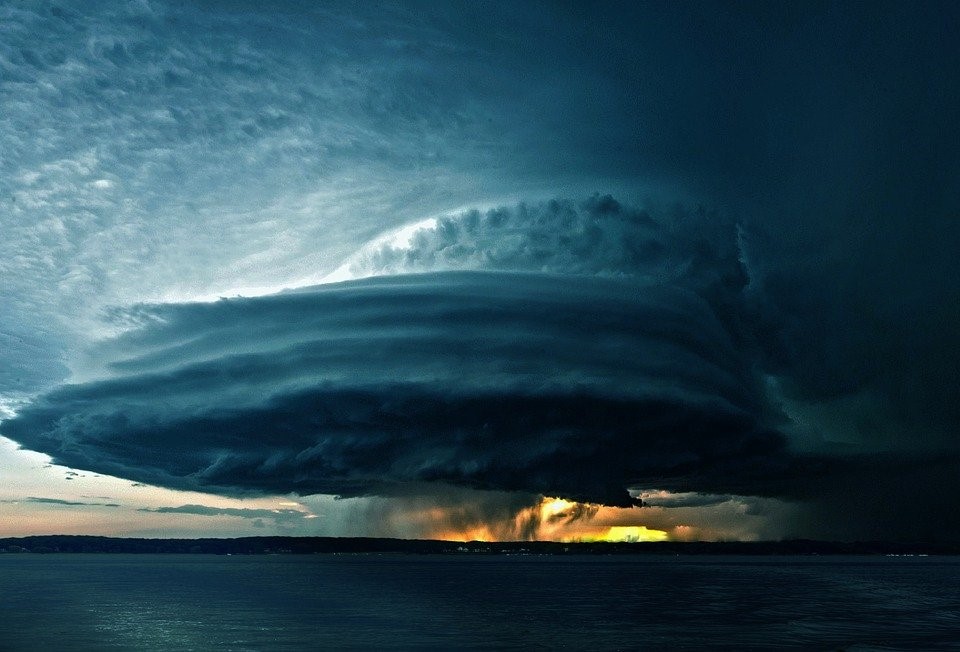 EMERGENCY PREPAREDNESS
08/09/2021
HEED TORNADO WARNINGS
When severe weather hits, tune in and pay attention to EAS, NOAA Weather Radio, or local alert systems for current emergency information and instructions. If tornado warnings are issued, be prepared to move to a safe location with family and pets.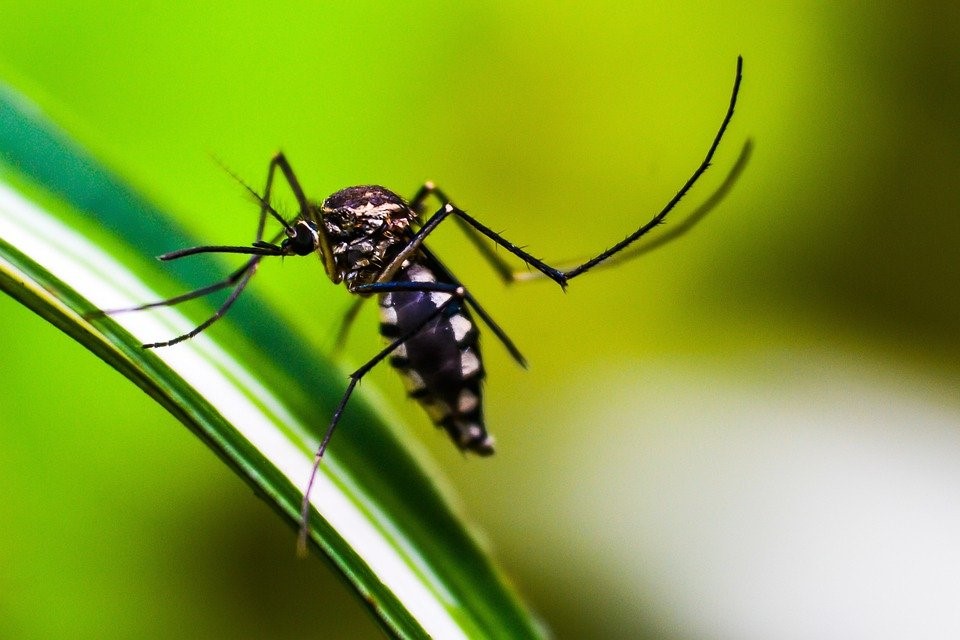 COMMUNICABLE DISEASE
08/16/2021
BE AWARE OF INSECT BITES
Some blood-sucking insects such as ticks and mosquitos can infect humans with diseases. Know the risk of vector-borne disease in your area, and report new onset of symptoms following an insect bite to your doctor.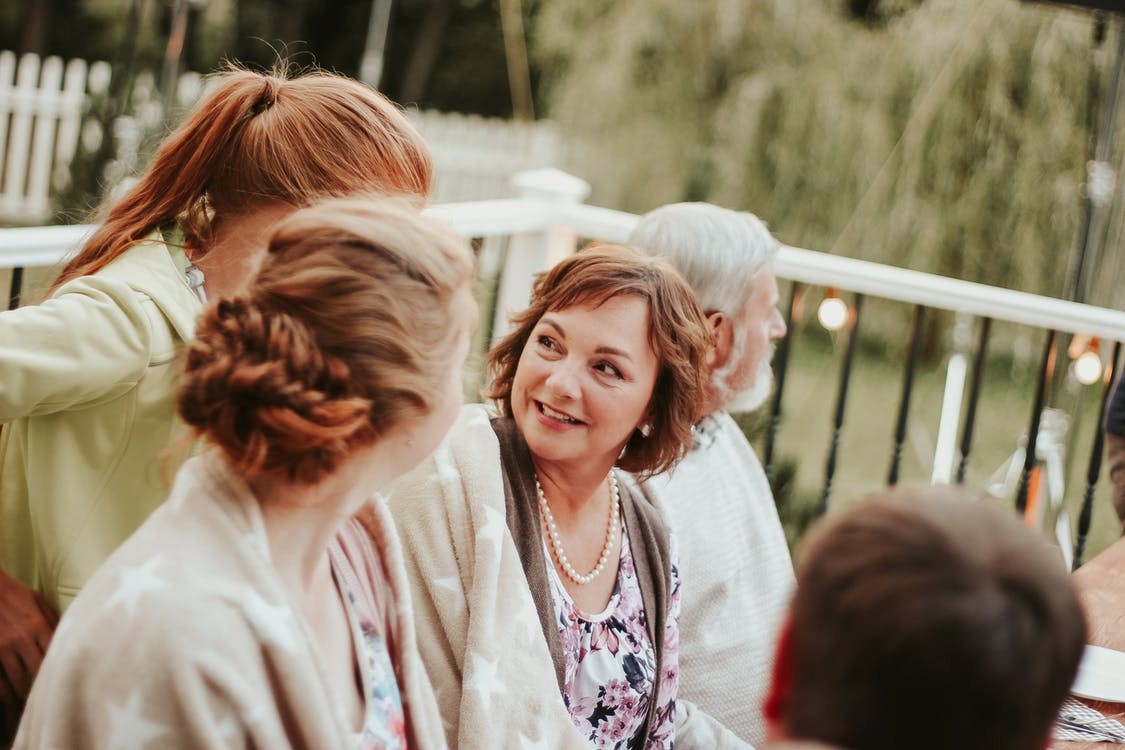 CHRONIC DISEASE
07/26/2021
KNOW YOUR FAMILY HISTORY
If your family has a history of a chronic disease, you could be at risk of developing that disease yourself. Know and share your family health history with your doctor to take preventative steps to reduce your risk of chronic disease or catch it early if it develops.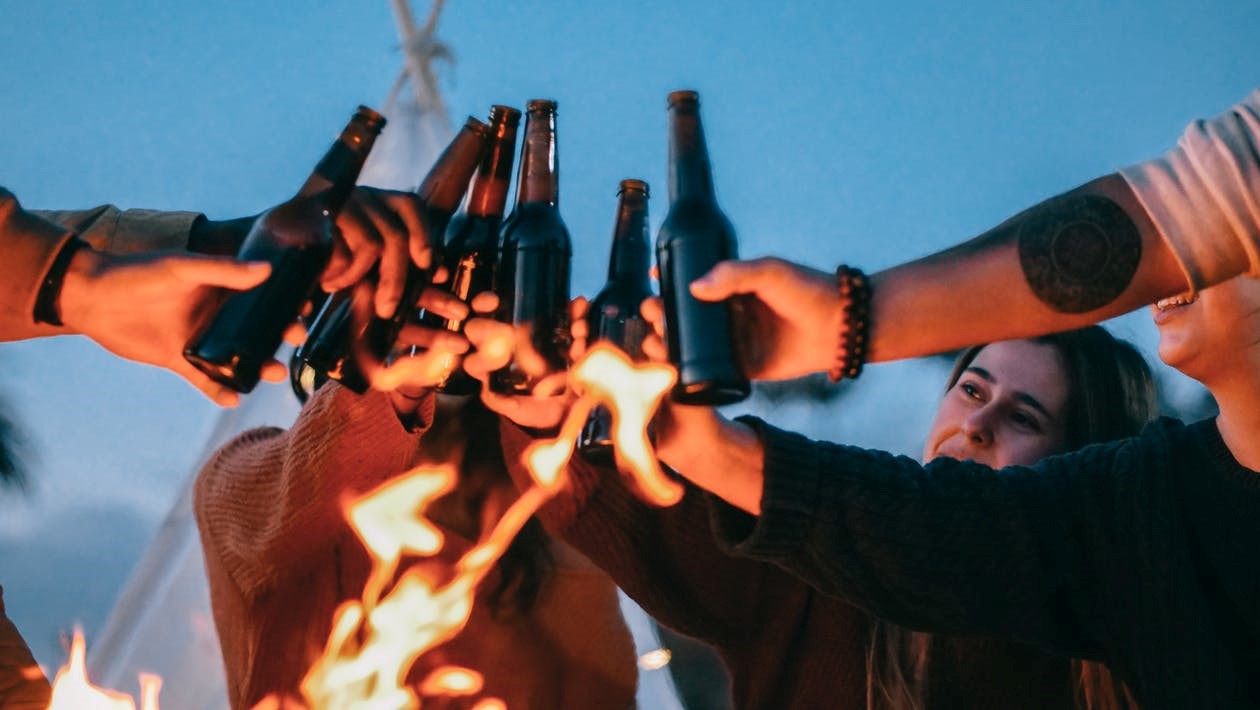 DRUG AND ALCOHOL
08/02/2021
DO NOT DRINK AND DRIVE
If you are expecting to drink alcohol when going out, plan ahead and have a designated driver or arrange for safe transportation. Do not let what may start as a fun night out end with disaster – DO NOT DRINK AND DRIVE.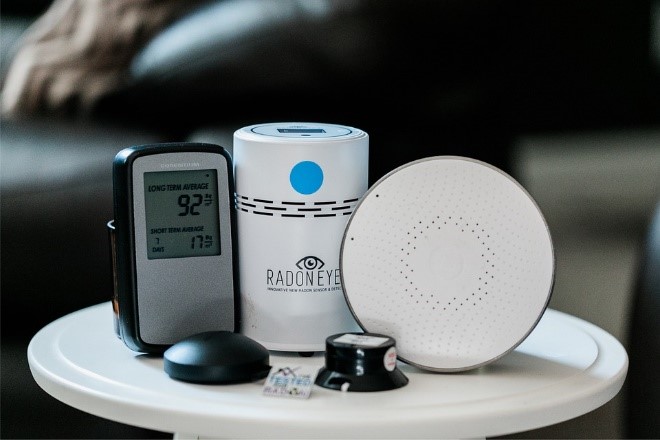 ENVIRONMENTAL
07/12/2021
TEST HOMES FOR RADON
Did you know that radon is the leading cause of lung cancer deaths among non-smokers? Testing your home for radon is easy and inexpensive. Don't wait – get your home tested.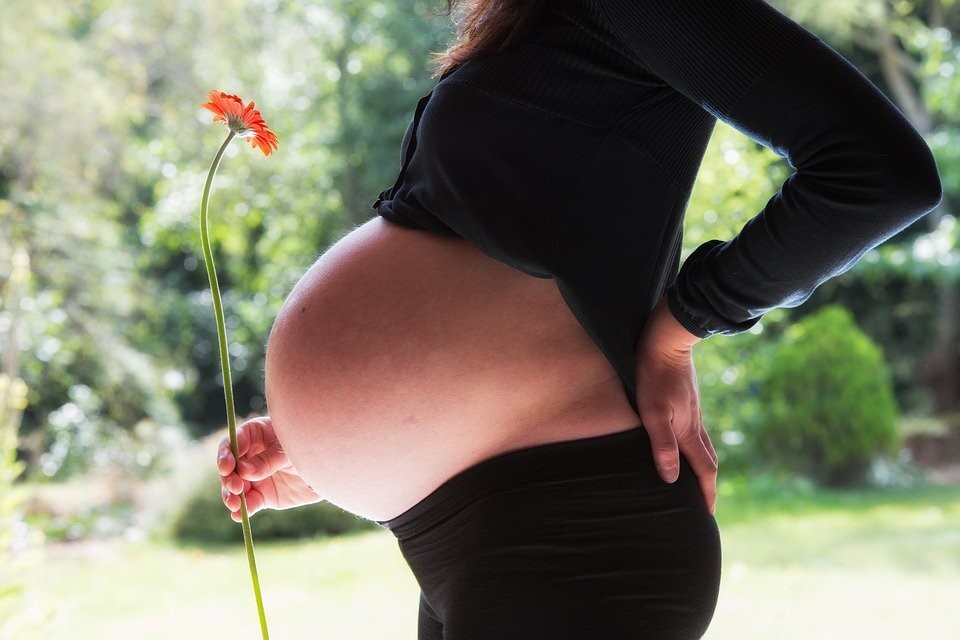 MATERNAL AND CHILD HEALTH
07/19/2021
VEGAN/VEGETARIAN & B12
Vegan or vegetarian women may have limited vitamin B12, risking B12 deficiency in their infants. This can result in neurological damage in infants. Talk to your doctor about Vitamin B12 supplementation during pregnancy/while breastfeeding.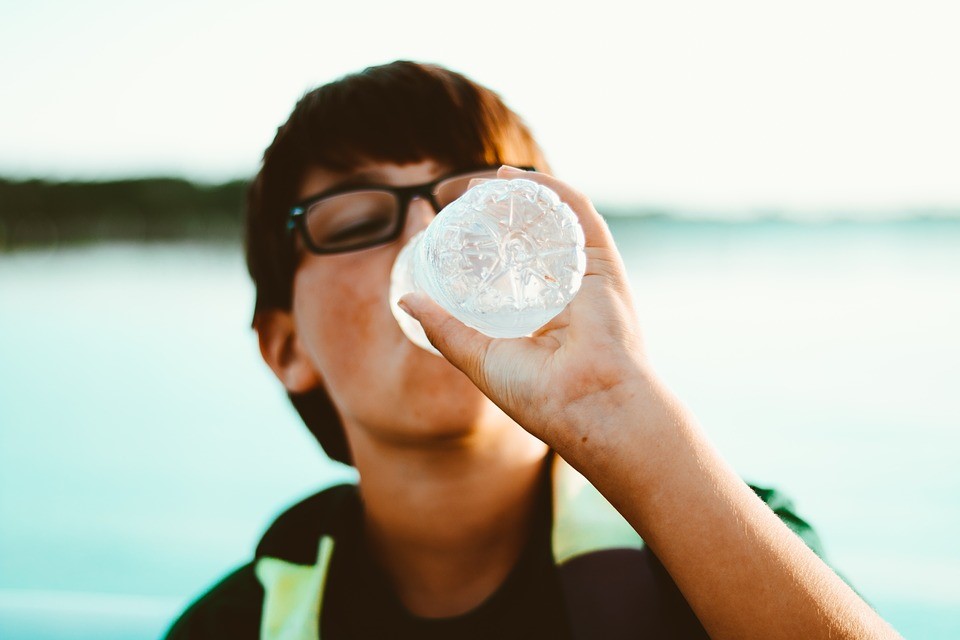 EMERGENCY PREPAREDNESS
06/08/2021
STAY HYDRATED
Summer heat is here. It is important to properly hydrate by drinking plenty of fluids. Help children to stay hydrated. Ensure pets have access to water. Be on the lookout for heat related medical emergencies.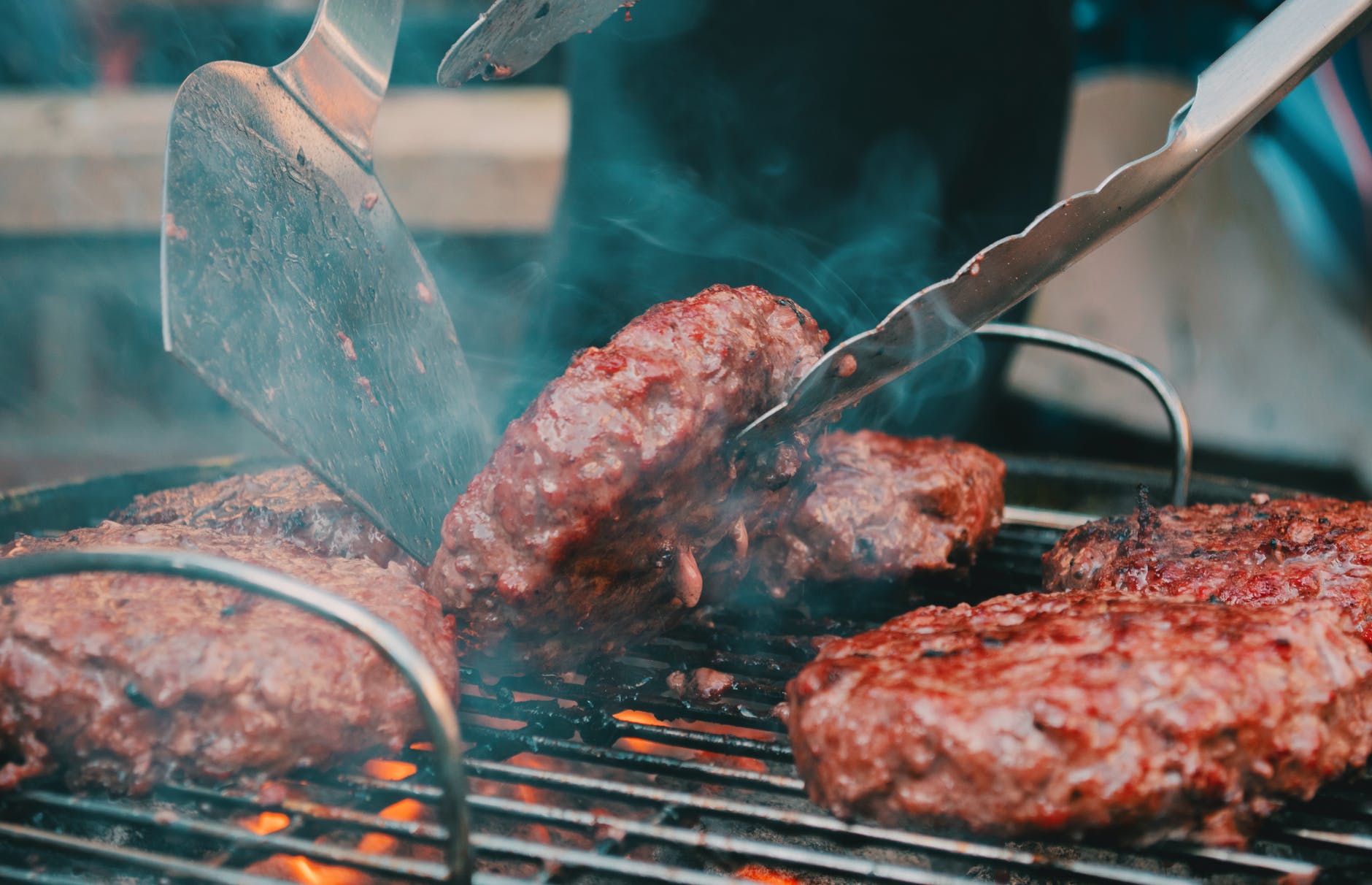 COMMUNICABLE DISEASE
06/21/2021
BBQ Safely
Summer is the season for barbeques, but be cautious to cook meat properly; utilizing a meat thermometer is the best way to ensure meat is cooked thoroughly. If meat is undercooked, bacteria may be present and cause illness. Click here for a list of safe food temperatures!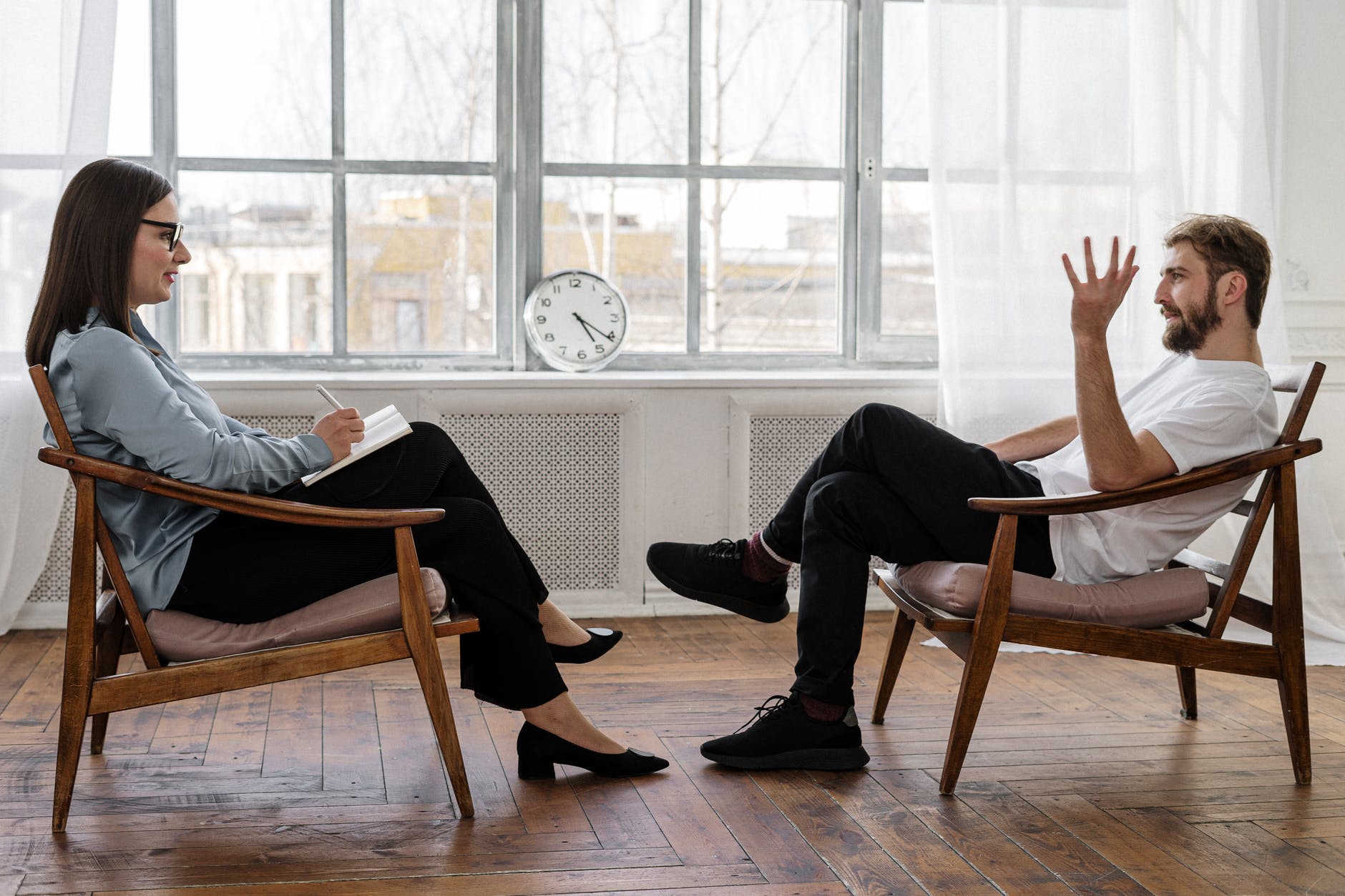 CHRONIC DISEASE
05/24/2021
SEEK COUNSELING
It can be stressful to manage chronic illness. Taking medications, coping with symptoms, and keeping a sense of normalcy in your daily routine can be difficult. If you feel overwhelmed or anxious, seek support or counseling.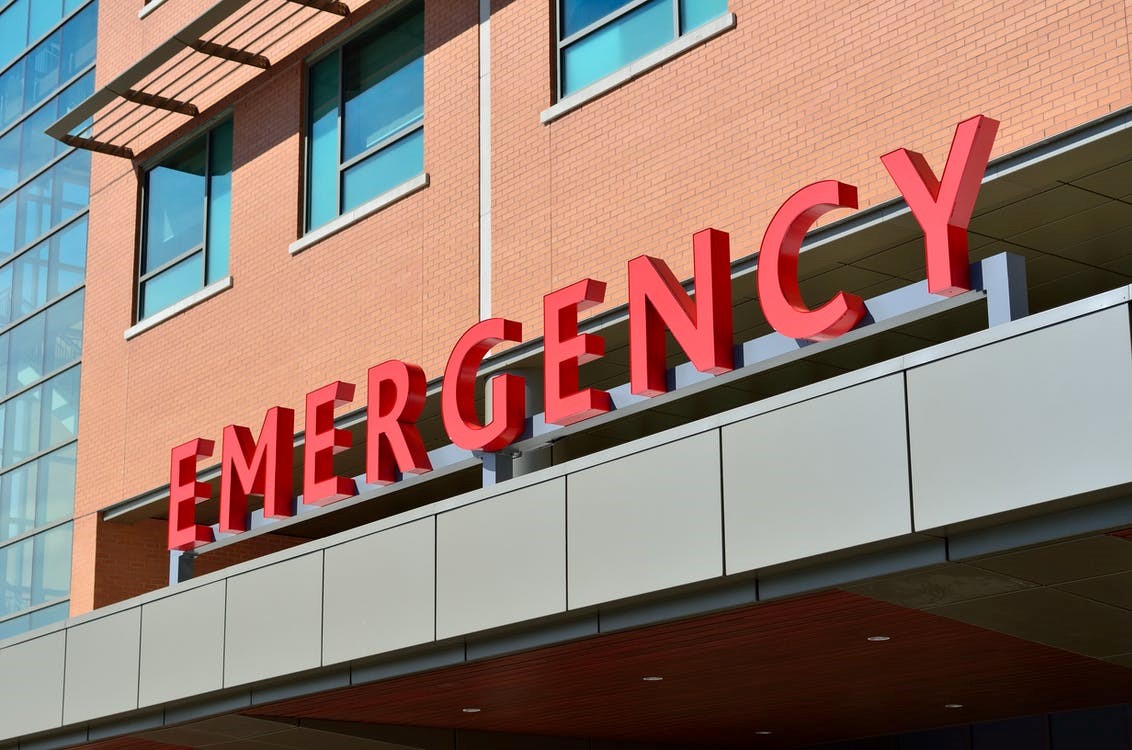 DRUG AND ALCOHOL
06/01/2021
GET NALOXONE TRAINING
Be prepared in the case of an emergency. Find Naloxone (Narcan) training opportunities near you to help save a life. Training is available for individuals at risk of an overdose as well as their family, friends, and loved ones.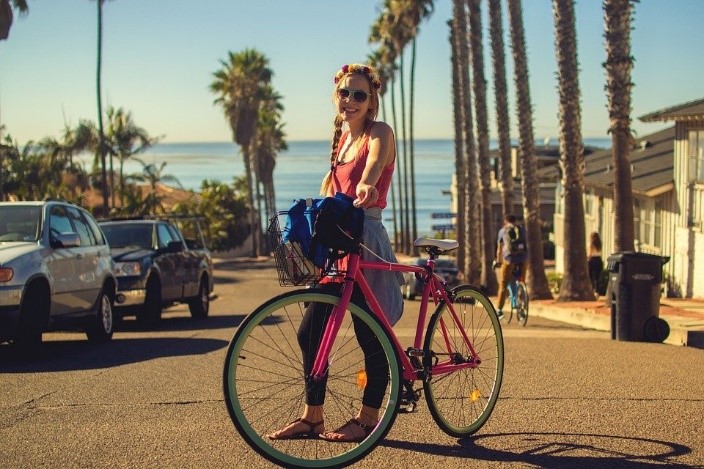 ENVIRONMENTAL
05/11/2021
WALK OR RIDE A BIKE
Walking or riding a bike as a form of transportation is an easy way to get exercise and help the environment! Consider using these methods of transportation to reduce your carbon footprint.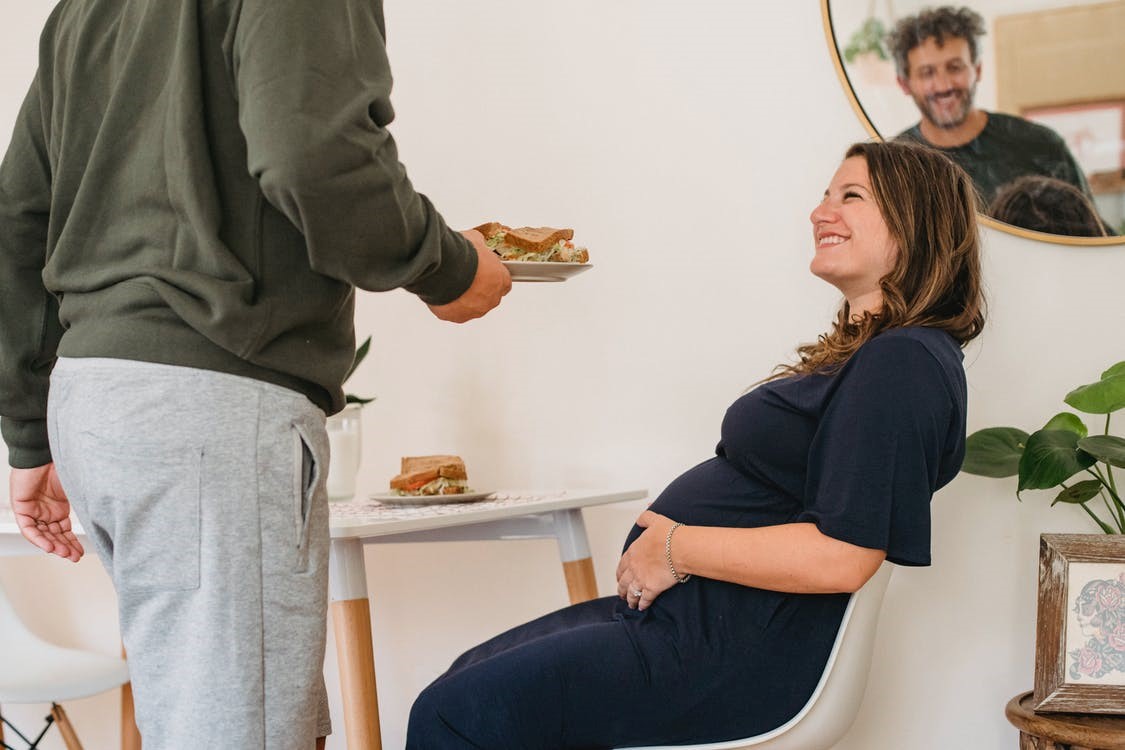 MATERNAL AND CHILD HEALTH
05/17/2021
AVOID CERTAIN FOODS
Foods like soft cheeses, deli meat, and others have the potential to be contaminated with bacteria that are especially dangerous during pregnancy. Speak with your OBGYN or primary doctor about foods to avoid while pregnant and/or breastfeeding.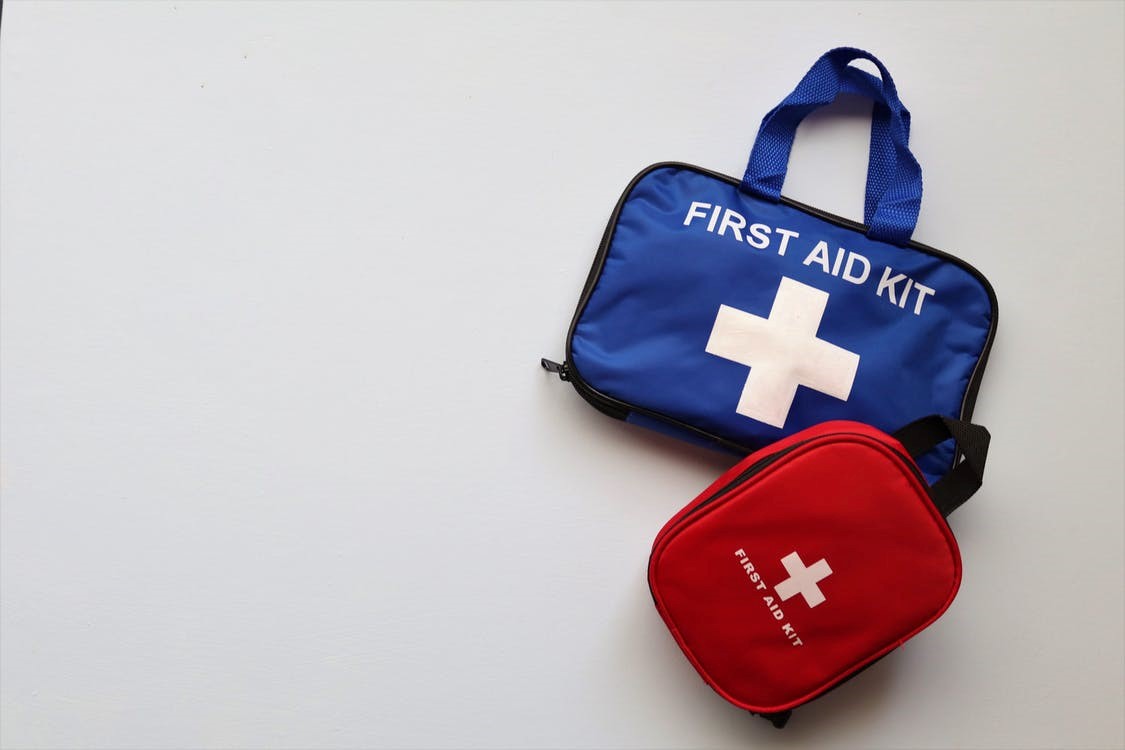 EMERGENCY PREPAREDNESS
04/26/2021
BE PREPARED
Prepare for disaster before it strikes. Check out our Disaster Tips Pamphlet to get started!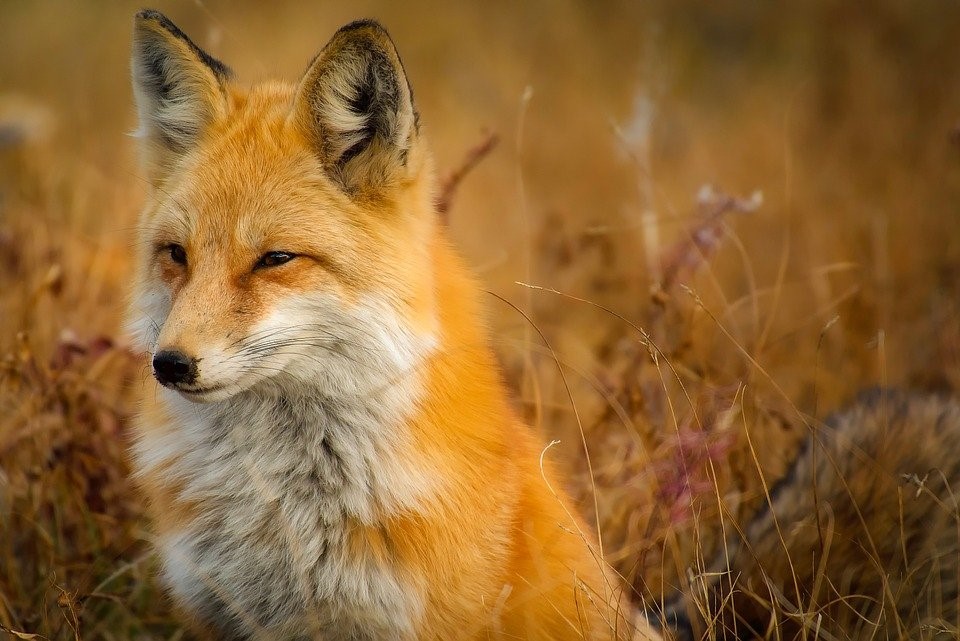 COMMUNICABLE DISEASE
05/03/2021
AVOID TOUCHING WILD ANIMALS
Wild animals can carry germs that cause infectious diseases. Keep pets' vaccinations up to date and if a wild animal bites you, reach out to your doctor for guidance.


CHRONIC DISEASE
04/12/2021
PREVENTATIVE CARE
Regular visits to your physician are imperative to prevent chronic diseases or detect them in their early stages. Ask your doctor about regular checkups and screening services that are appropriate for you.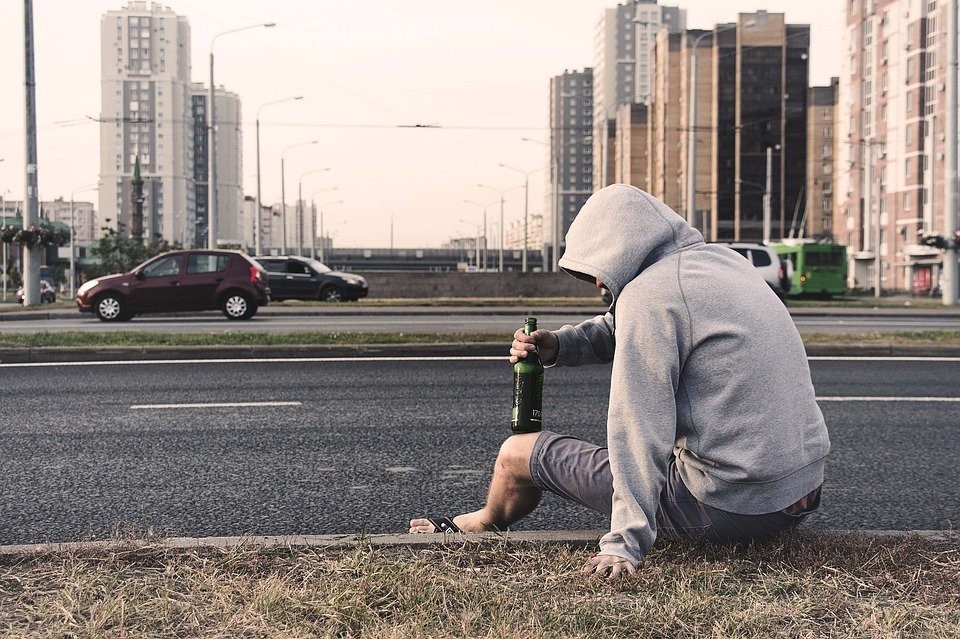 DRUG AND ALCOHOL
04/19/2021
ASK FOR HELP
SAMHSA is a free information service for individuals facing mental and/or substance use disorders. Find resources or call for helpful information while keeping your personal information confidential. 1-800-662-HELP (4357).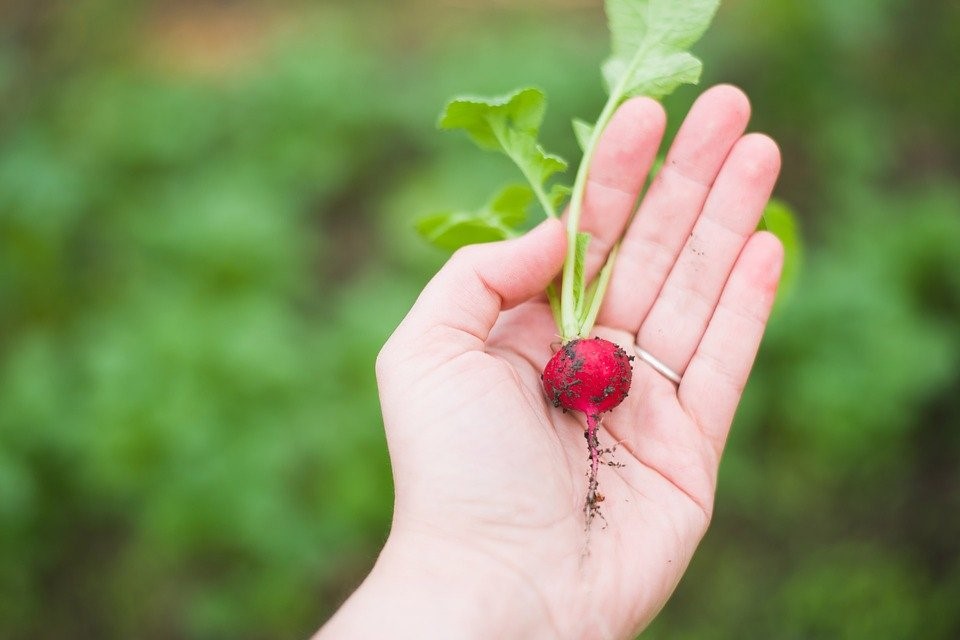 ENVIRONMENTAL
03/29/2021
PLANT A GARDEN
Gardening is a great way to be healthy and help the environment while being fun for the family! Tending to a garden helps us exercise, and growing your own produce may help reduce your carbon footprint.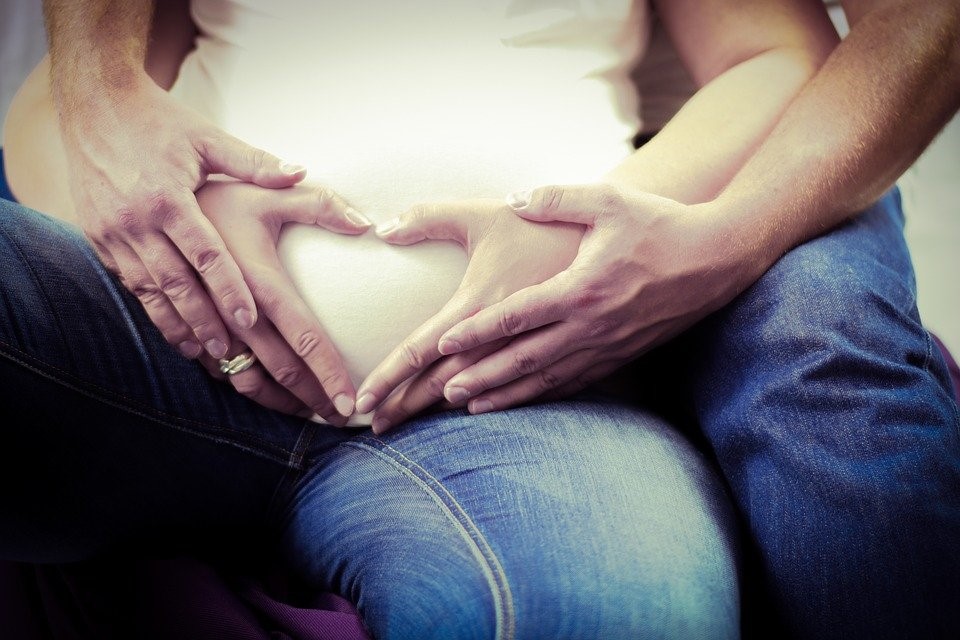 MATERNAL AND CHILD HEALTH
04/05/2021
PREPARE FOR PREGNANCY
Folic acid is a B vitamin which can help prevent major birth defects of a baby's brain and spine if taken in proper amounts at least 1 month before and during pregnancy. If you are trying to become pregnant, ask your doctor about vitamins for before/during pregnancy.


EMERGENCY PREPAREDNESS
03/08/2021
TURN AROUND, DON'T DROWN
Floods are the most common natural disaster in the country. Find safe shelter immediately if under a flood warning. Do not walk, swim, or drive through floodwaters. Turn Around, Don't Drown.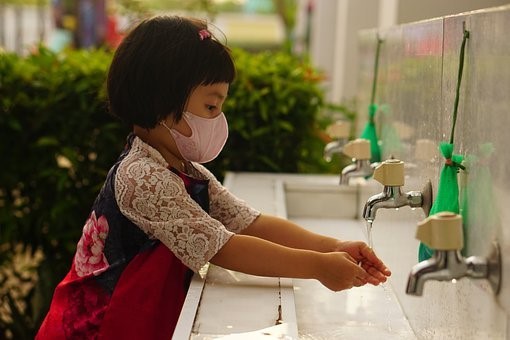 COMMUNICABLE DISEASE
03/15/2021
STAY VIGILANT
With warmer weather on the horizon, some habits formed to fend off colds, flu, and COVID-19 may falter. Continue to wear a mask, wash hands, cover coughs/sneezes, and disinfect surfaces to protect yourself and others from getting sick.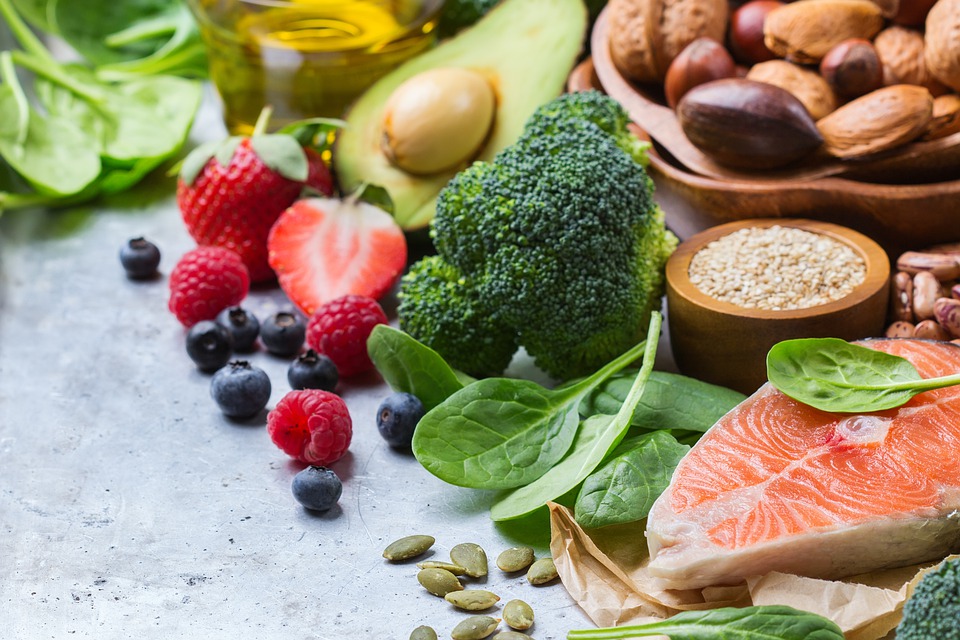 CHRONIC DISEASE
02/08/2021
EATING RIGHT IS KEY
Eating a heathy diet is key to a healthy lifestyle. It helps to prevent, delay, and manage chronic diseases such as heart disease and type 2 diabetes among others. Check out the MyPlate site to learn about eating a balanced diet.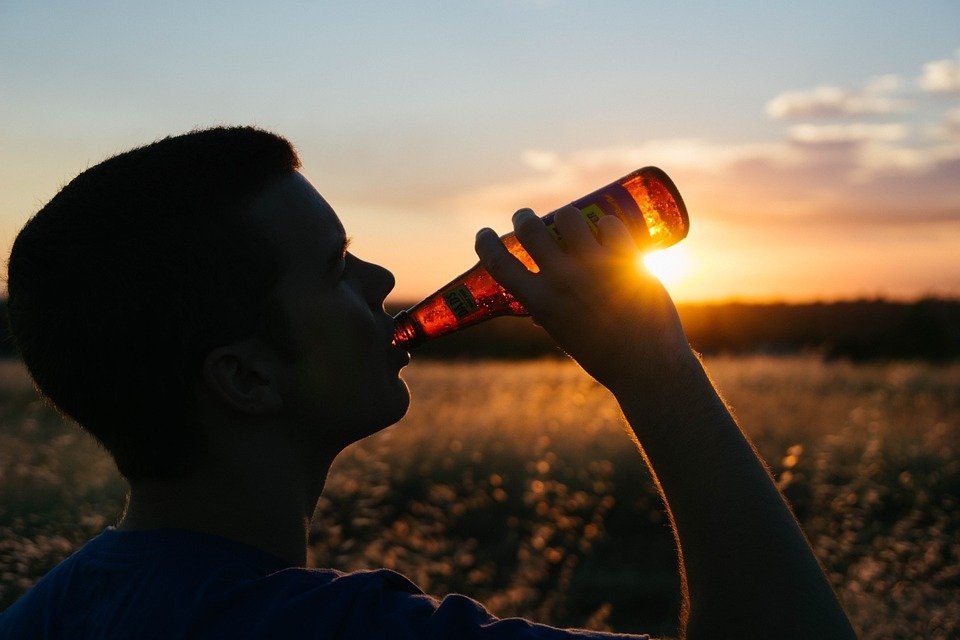 DRUG AND ALCOHOL
02/22/2021
BE AWARE OF TEEN DRINKING
It is important for parents to be good role models as well as provide support and be involved in their children's lives. Be aware of factors that may increase the risk of alcohol use such as emotional problems, social issues, or significant transitions in a child's life.


ENVIRONMENTAL
01/25/2021
SMART, SAFE BONFIRES
A bonfire is great family fun during the winter. However, burning certain materials could cause air pollution or potential health issues. Never burn cardboard, treated wood, construction or demolition debris, plastics, or metal among other materials to protect yourself and neighbors.
MATERNAL AND CHILD HEALTH
02/01/2021
KEEPING KIDS HEALTHY
Keeping children healthy during cold and flu season is not always easy. Teach children to wash their hands often, cough/sneeze into their elbow, and not share food/drinks with friends. A healthy diet and regular sleep schedule also help boost immune systems.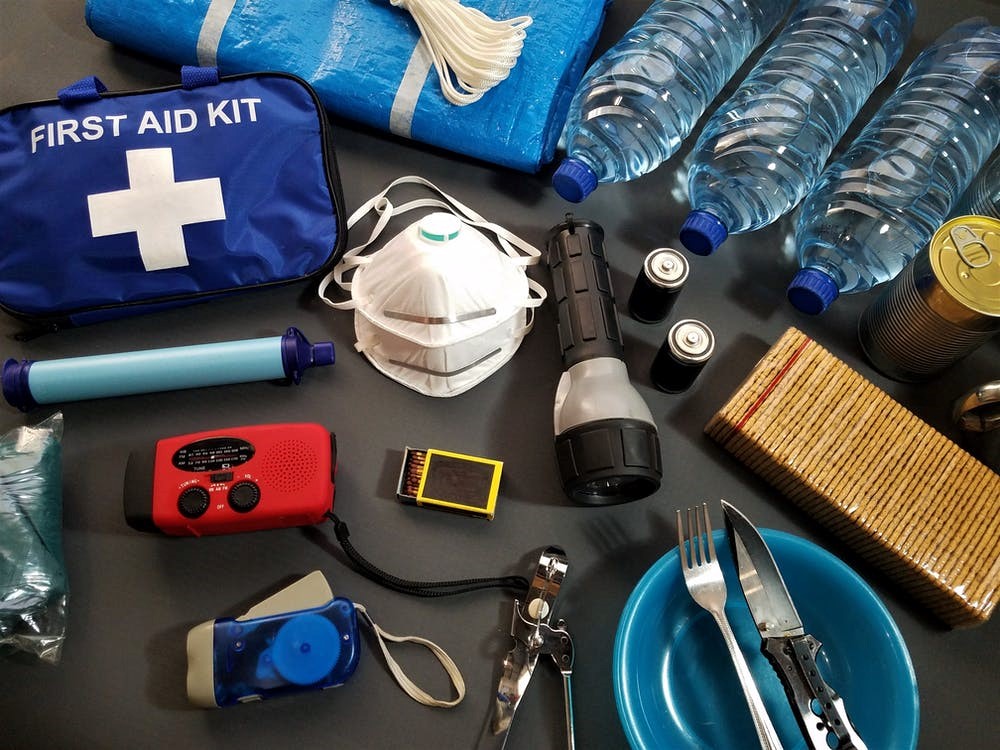 EMERGENCY PREPAREDNESS
01/04/2021
WINTER EMERGENCY KIT
Keep seasonal emergency supplies in your vehicle to be prepared in all situations. Some items to include: flashlight (and extra batteries), first-aid kit, non-perishable food, water, blankets, extra clothing, a shovel, tool kit, and booster cables among others.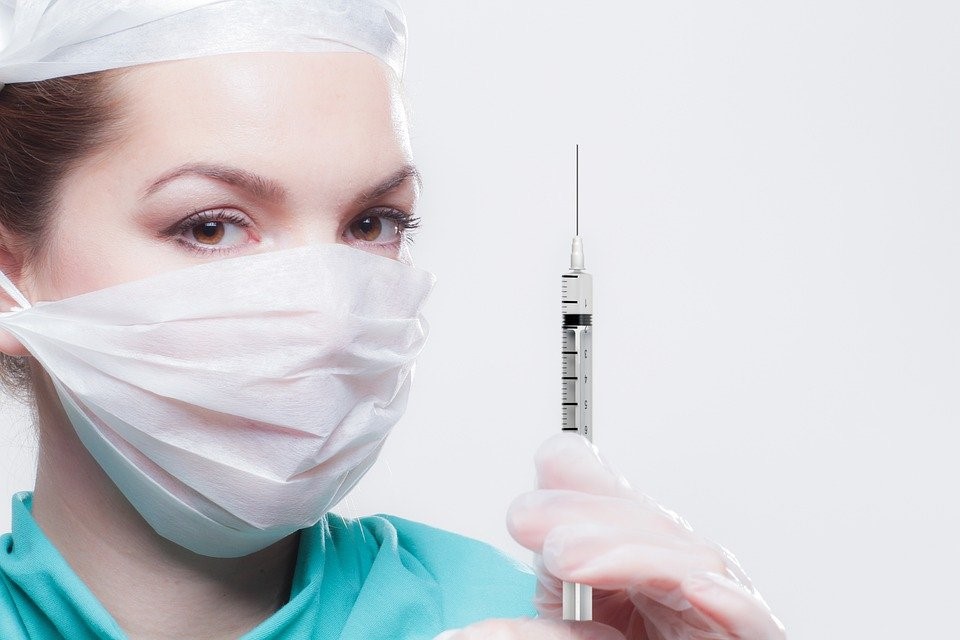 COMMUNICABLE DISEASE
01/11/2021
COVID-19 VACCINE
The COVID-19 Vaccine is currently being distributed according to the state's eligibility phases. For eligibility and general information, please visit: https://covid19.nj.gov/pages/vaccine. If you qualify to be vaccinated, schedule an appointment at https://www.ochd.org/.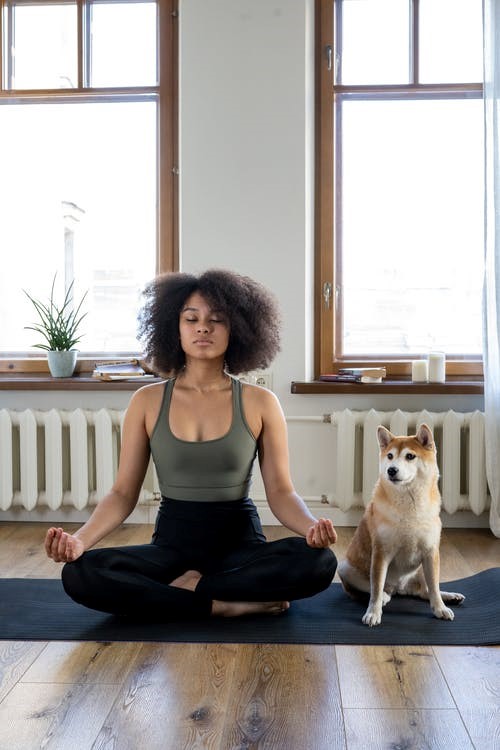 CHRONIC DISEASE
12/21/2020
BE ACTIVE
Take time to be active each day. Not being active enough can contribute to heart disease, type 2 diabetes, some cancers, and obesity. Take small steps to be more active, such as walking with a friend or pet, riding a bike, doing yoga, etc.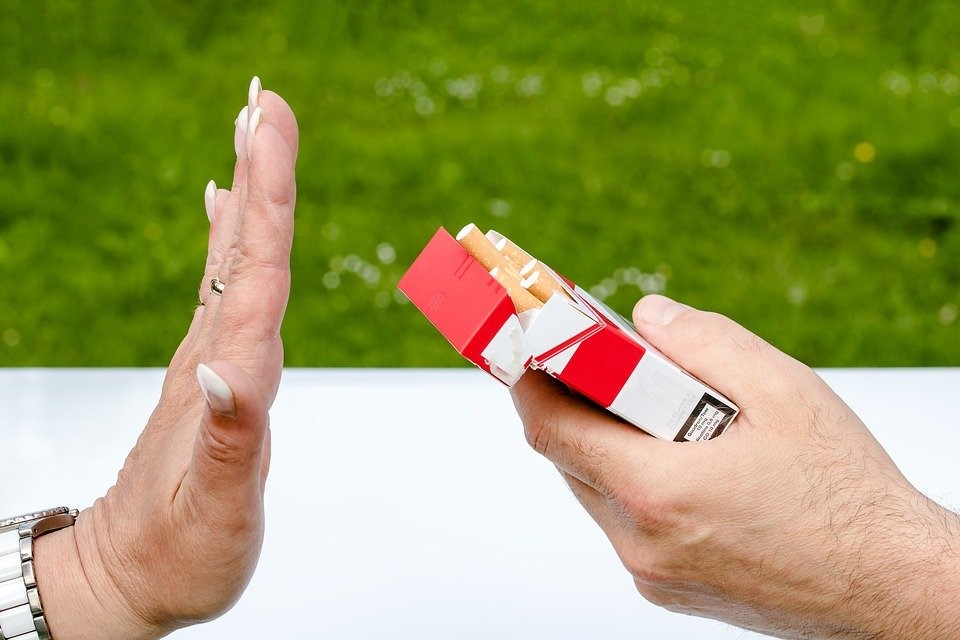 DRUG AND ALCOHOL
12/28/2020
ABSTAIN FROM DRUGS AND ALCOHOL DURING PREGNANCY
The risk of still birth is potentially doubled or even tripled in women who use drugs during pregnancy. This includes smoking tobacco or marijuana, taking prescription pain relievers, or using illegal drugs. For help quitting call: 1-800-662-HELP (4357) or TTY 1-800-487-4889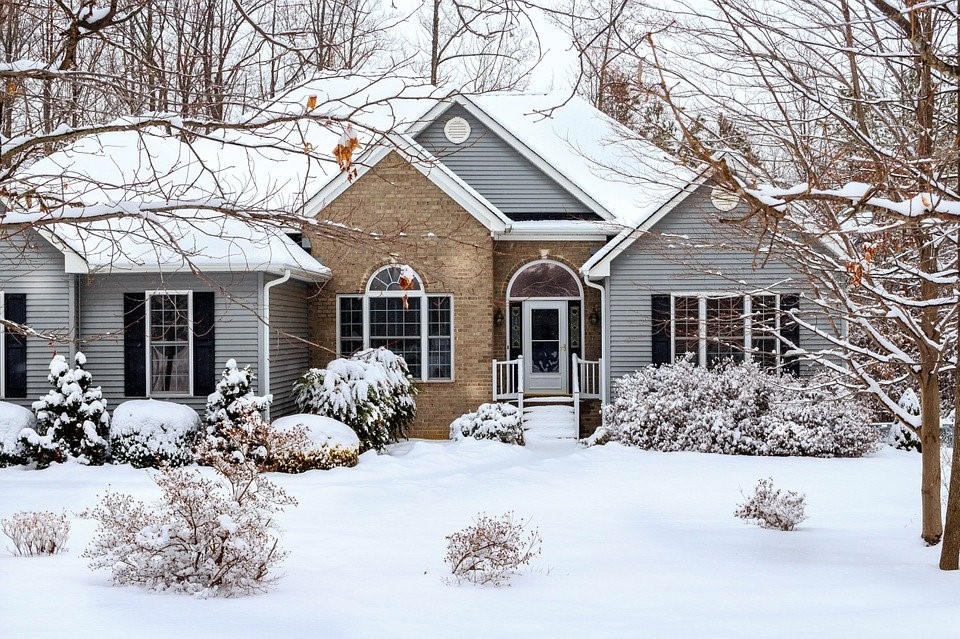 ENVIRONMENTAL HEALTH
12/07/2020
WINTERIZE YOUR HOME
As colder weather sets in, prepare your home to withstand the winter. Winterize your home (insulate, clean gutters, install storm windows), have your heating system serviced by a knowledgeable professional, and ensure your smoke detectors and carbon monoxide (CO) alarms are properly installed and working.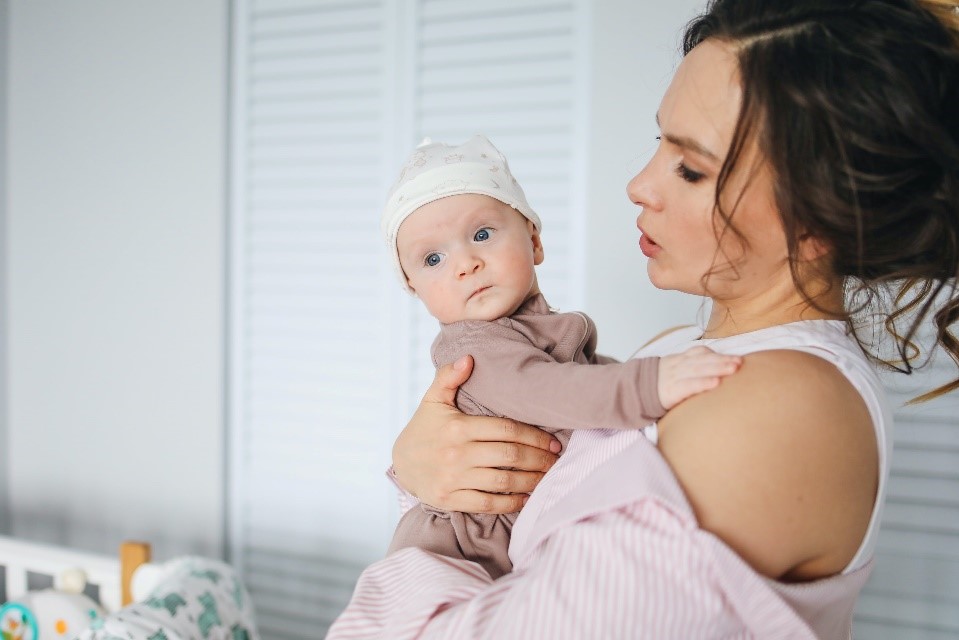 MATERNAL AND CHILD HEALTH
12/14/2020
PRETERM BIRTH
There are many causes of preterm birth, and they are not always preventable. Some steps to take to reduce the risk of preterm birth and to improve a mother's general health are as follows: quit smoking, avoid alcohol and drugs, and get prenatal care at the beginning and throughout the pregnancy.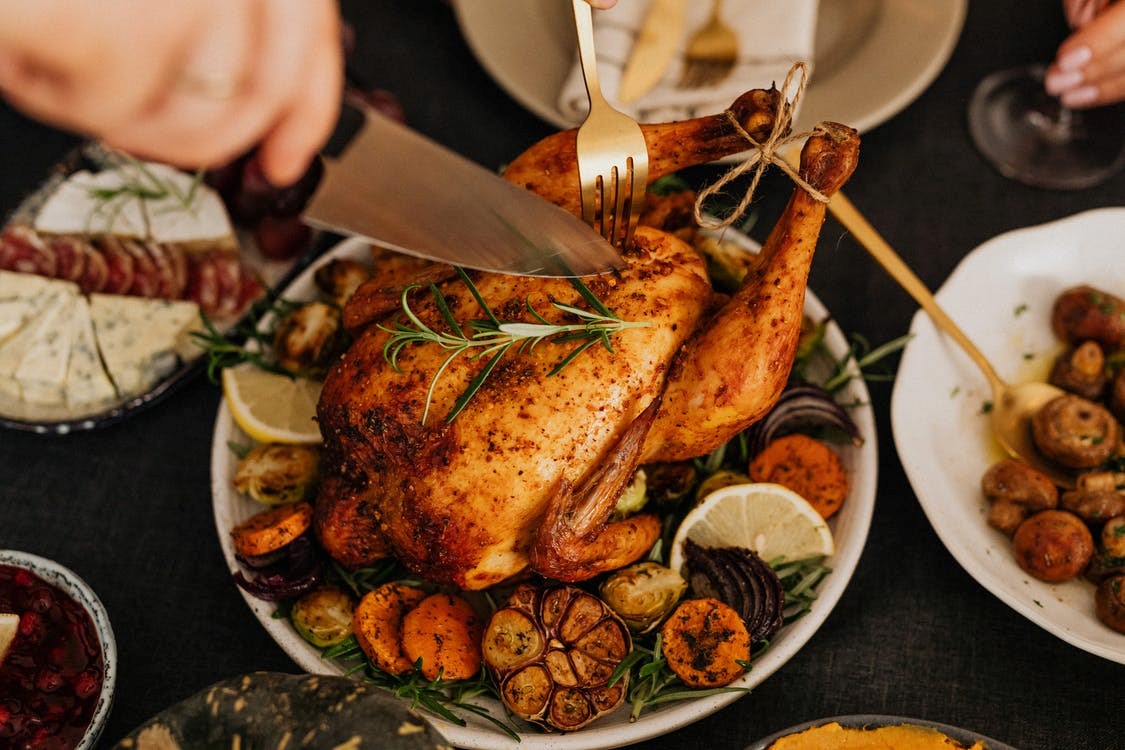 EMERGENCY PREPAREDNESS
11/23/2020
THANKSGIVING TIPS
Thanksgiving is the peak day for home cooking fires – when cooking, never leave the stove/oven unattended. Keep children away from hot surfaces and hot foods and liquids. Turn handles of pots/pans toward the back of the stove so nobody can bump them or tip them over. Ensure your smoke alarms are in working order by pushing the test button.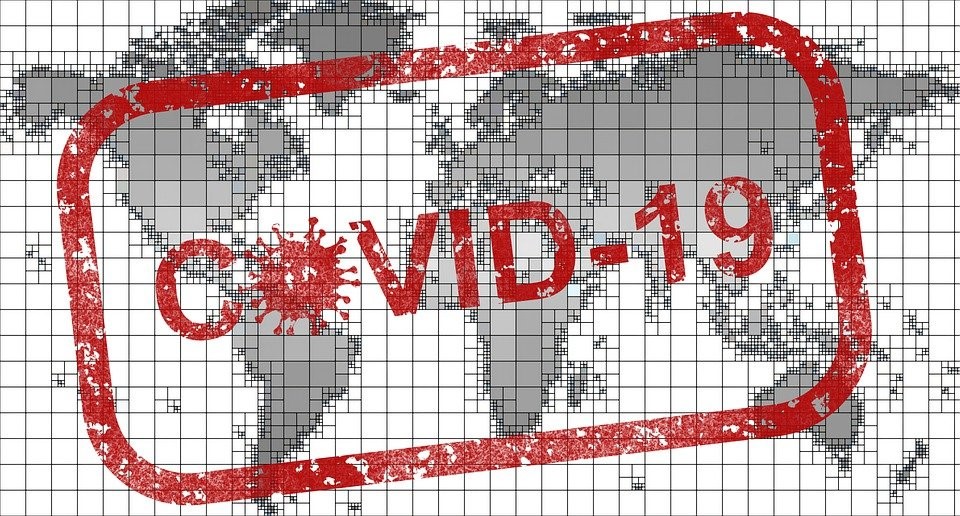 COMMUNICABLE DISEASE
11/30/2020
STAY UPDATED ON COVID-19
The situation with the novel coronavirus, also known as COVID-19, has continuously changed as more information is known about this disease. Stay updated with reliable information by visiting the OCHD website at https://www.ochd.org/ or https://covid19.nj.gov/.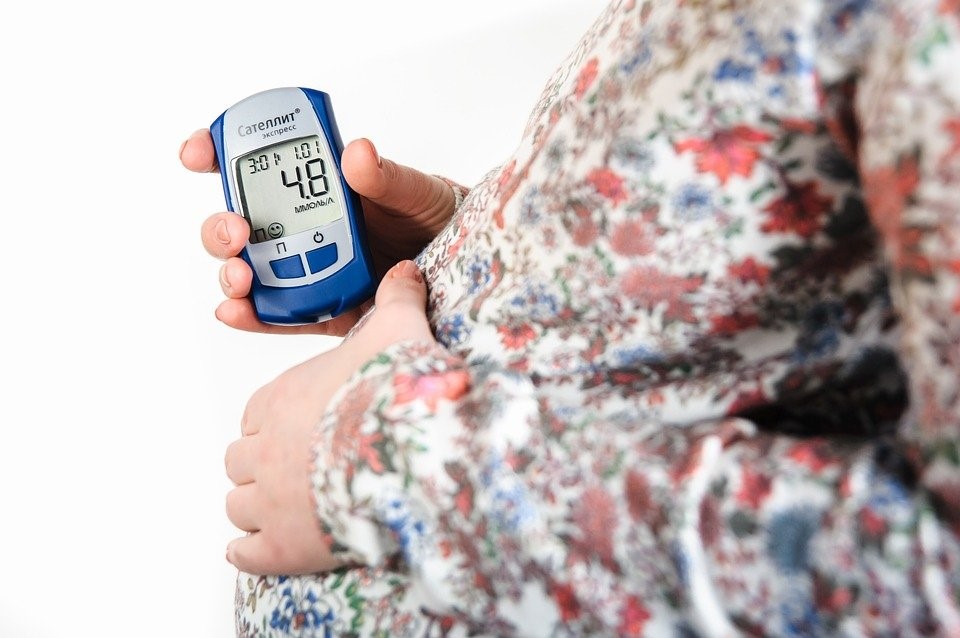 MATERNAL AND CHILD HEALTH
11/09/2020
GESTATIONAL DIABETES
Gestational diabetes is a form of diabetes diagnosed during pregnancy in women who did not have diabetes before they became pregnant. This form of diabetes usually shows up mid-pregnancy, and can be controlled with a healthy diet and regular exercise.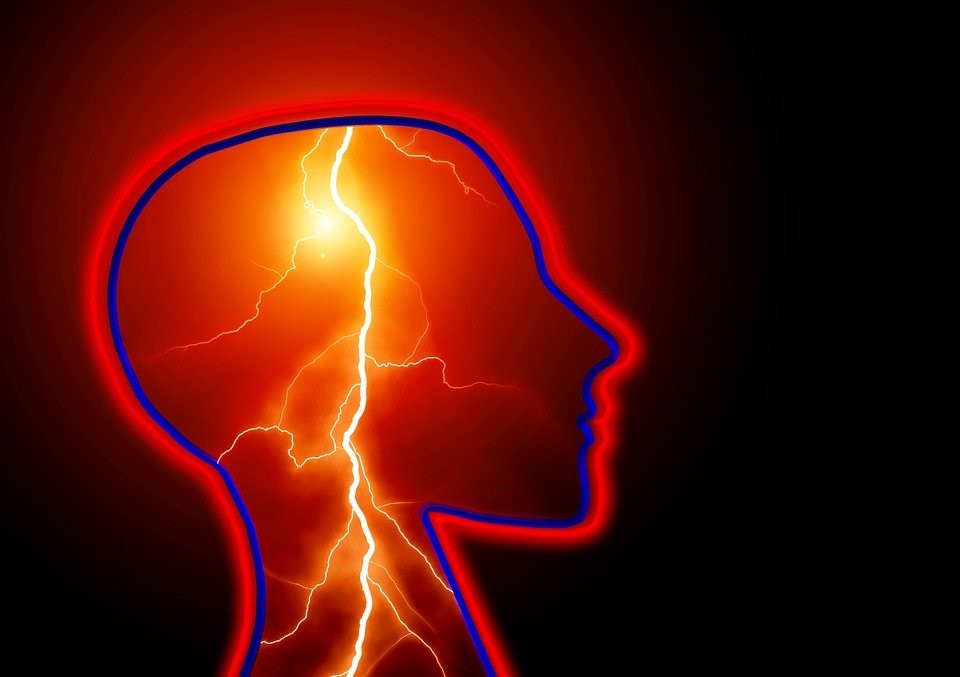 CHRONIC DISEASE
11/16/2020
EPILEPSY
Epilepsy is a neurological disorder that results in seizures/periods of unusual behavior, sensations, and possibly loss of awareness. This disorder effects people of all ages, races, and ethnicities. It is typically diagnosed if a person has had two or more seizures, and can be caused by many different conditions.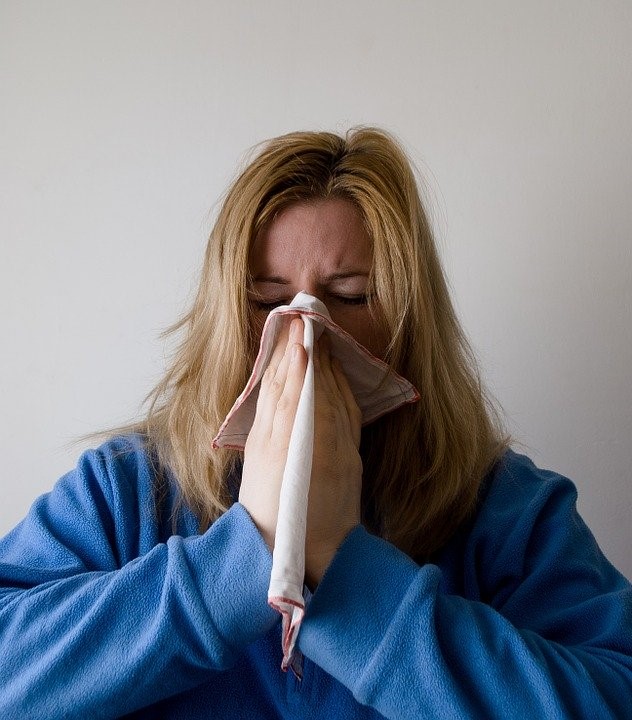 COMMUNICABLE DISEASE
10/26/2020
FLU ENDS WITH U
Get your flu shot! They are widely available, and even offered through OCHD clinics. Visit our website or call 732-341-9700 Ext. 7411 for more information!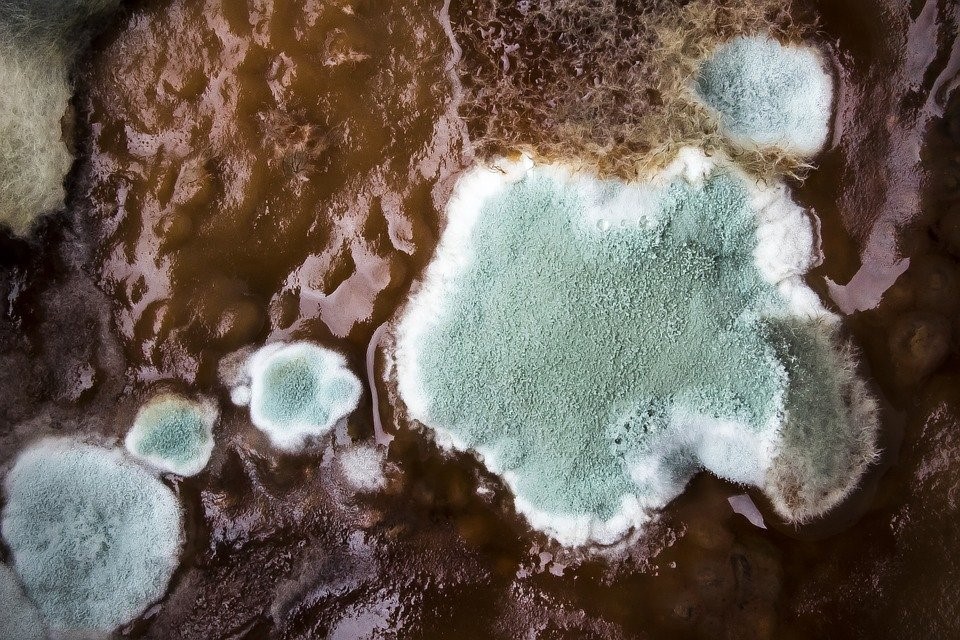 ENVIRONMENTAL
11/02/2020
MOLD
Mold can have harmful health effects. If you see or smell mold in your home, you should remove it. To remove mold from hard surfaces, use household products, soap and water, or a solution of household laundry bleach (no more than 1 cup) in 1 gallon of water.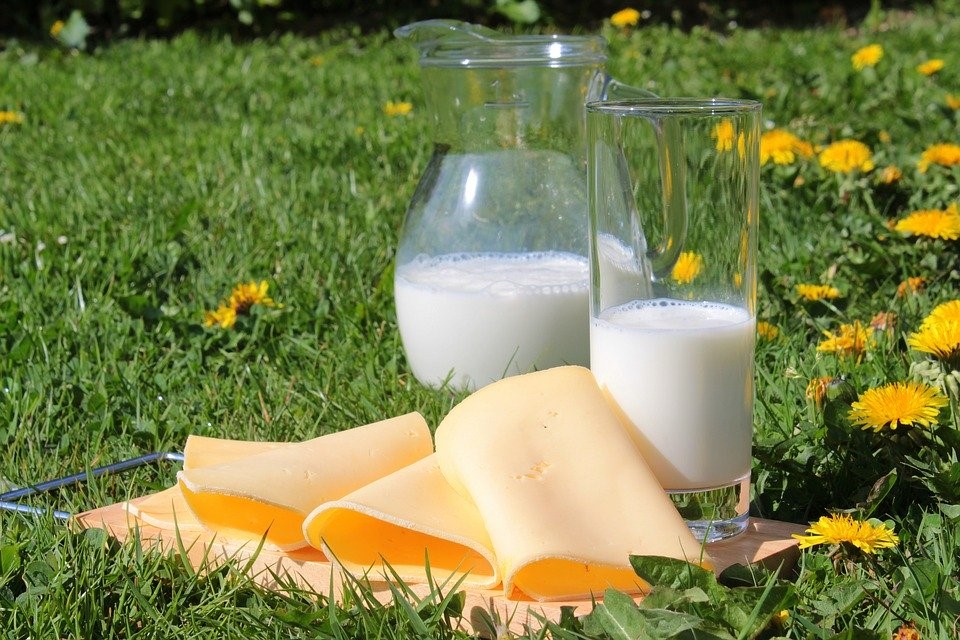 CHRONIC DISEASE
10/13/2020
OSTEOPOROSIS
Osteoporosis causes bones to become weak and brittle, and symptoms usually appear in the later stages of bone loss. Prevention includes keeping your bones healthy through proper nutrition (getting enough protein, calcium, and vitamin D), regular exercise, and keeping an appropriate body weight.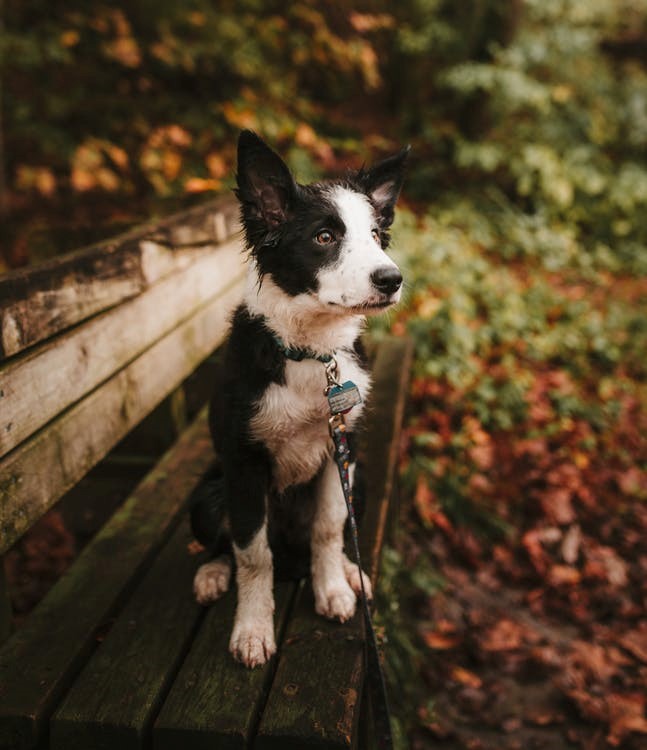 EMERGENCY PREPAREDNESS
10/19/2020
PLANNING WITH PETS
Have any furry friends? In case you and your pet are separated in an emergency, be sure to they have an ID tag with your name and up-to-date contact information on it. Keep their microchip registration updated too!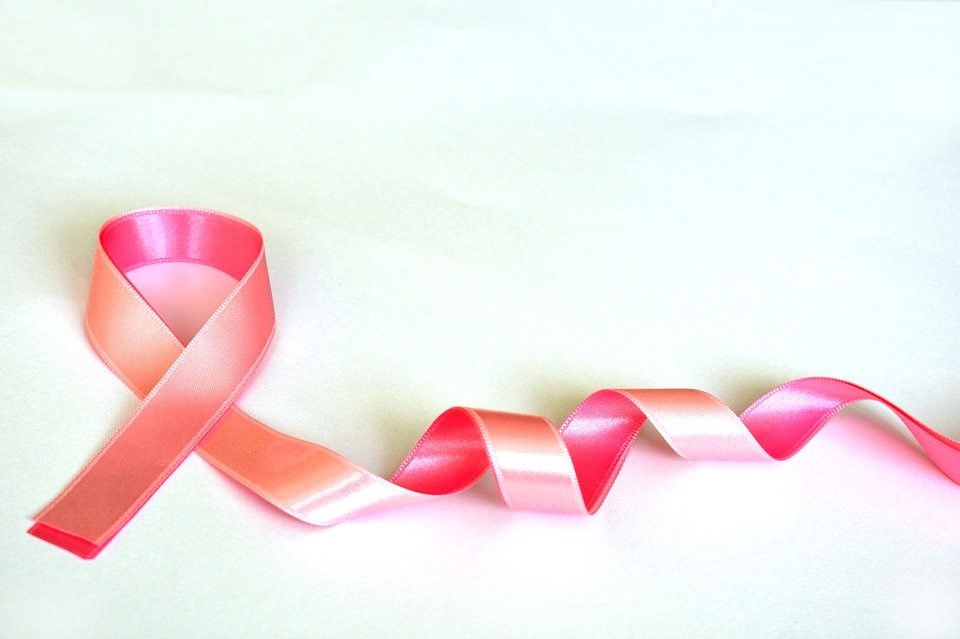 MATERNAL AND CHID HEALTH
9/28/2020
NATIONAL MAMMOGRAPHY DAY 10/18
Don't wait until it's too late – get regular mammograms to detect early signs of breast cancer, up to three years before it can be felt! Worried about the cost? Visit https://www.cdc.gov/cancer/nbccedp/screenings.htm to see if you qualify for free or low cost screenings.
DRUG AND ALCOHOL
10/06/2020
MENTAL ILLNESS AWARENESS WEEK 10/4-10/10
About 1 in 4 U.S. adults has a behavioral health condition, and this population consumes close to 40% of all cigarettes smoked by adults. If you or someone you love needs help with mental and/or substance use disorders, call SAMHSA's National Helpline (English/Spanish): 1-800-662-HELP (4357) or TTY: 1-800-487-4889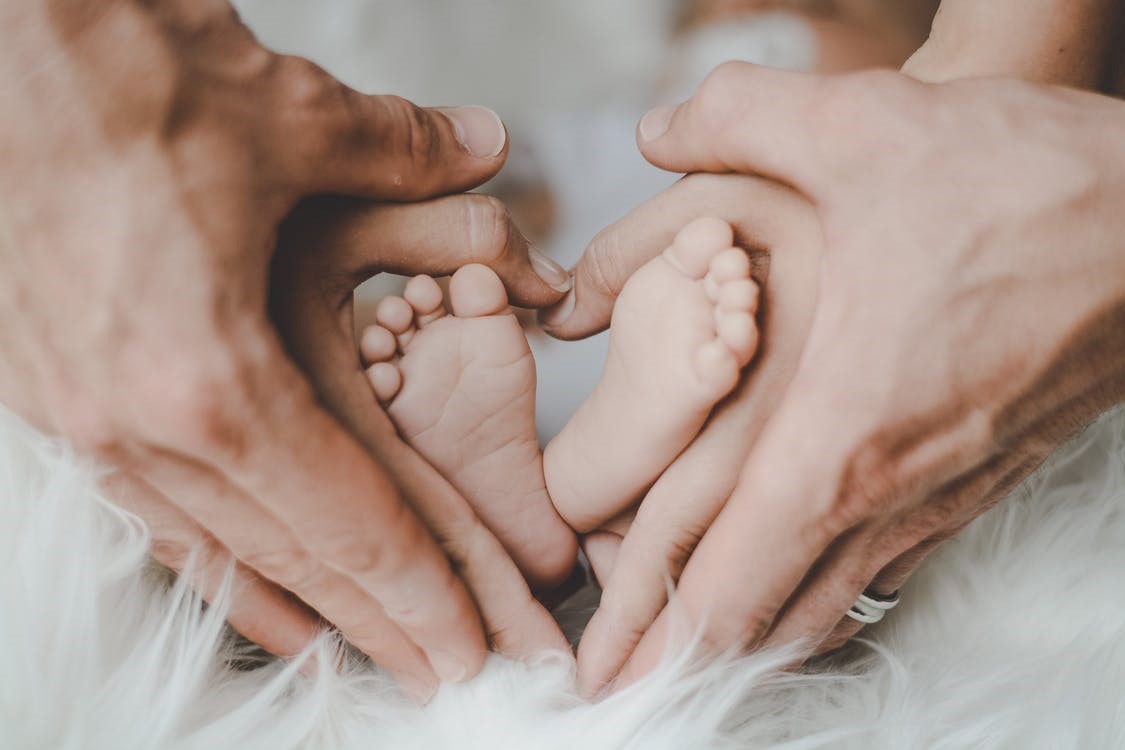 COMMUNICABLE DISEASE
9/14/2020
HAND FOOT AND MOUTH DISEASE
This virus typically causes mild illness, and outbreaks can occur frequently among groups of children (childcare/preschool settings). Symptoms include small blisters in the mouth, on the hands (palm and fingers), on the buttocks, and soles of the feet. Adults may also be infected.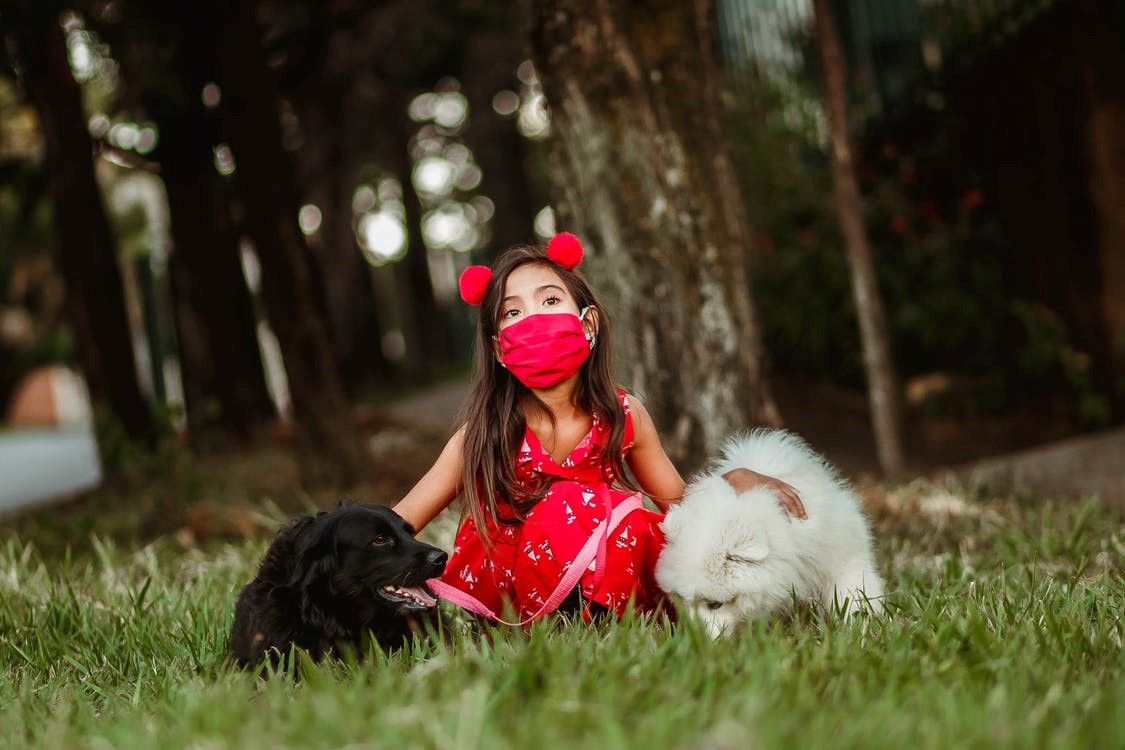 ENVIRONMENTAL
9/21/2020
WEAR REUSABLE MASKS
Instead of using disposable masks for work and sending the kids to school, invest in reusable masks that can be washed after each use. Or, instead of buying them, make your own at home for a fun craft project!


DRUG AND ALCOHOL
8/31/2020
DO NOT SELF MEDICATE
The pandemic has affected all of us in some way, and can lead to a feeling of overwhelming stress. Coping can be difficult, but it is important to not turn to unhealthy coping mechanisms such as self-medicating with alcohol and/or drugs. Try healthy coping skills like exercising, writing, or talking to a friend/family member instead.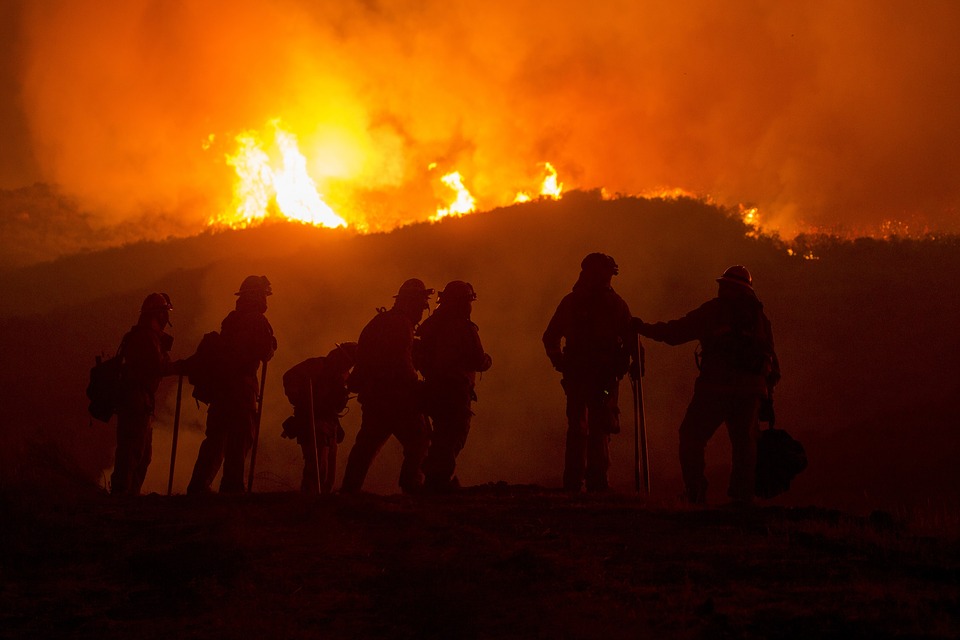 EMERGENCY PREPAREDNESS
8/31/2020
BE PREPARED FOR A WILDFIRE
Prepare before an emergency such as a wildfire occurs – Safeguard important documents in a fire safe. Have emergency provisions on hand. Be ready to evacuate if there is a wildfire near your area, and know your evacuation routes. Sign up for your community's warning system and listen to local officials.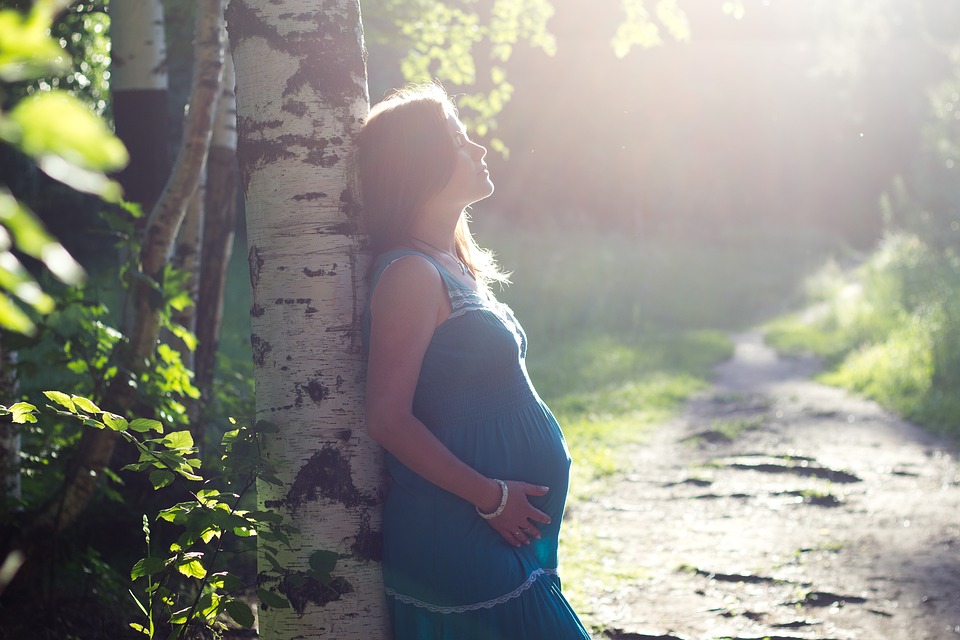 MATERNAL AND CHILD HEALTH
8/17/2020
BE STRESS FREE
It can be difficult to be stress free, but this is especially important for expecting mothers. Being too stressed can cause premature birth or having an underweight newborn. If you are feeling stressed or overwhelmed, seek help. Staying hydrated and getting plenty of rest can help reduce stress and keep you healthy too.


CHRONIC DISEASE
8/24/2020
ALZHEIMER'S - KNOW THE SIGNS
Alzheimer's is among the top ten leading causes of death in the United States. Treatment options are available, but there is currently no cure for this disease. Consult a healthcare provider if you or someone you know exhibits signs of Alzheimer's:
- Memory loss
- Trouble with bills/money
- Misplacing things
- Changes in mood, personality, or behavior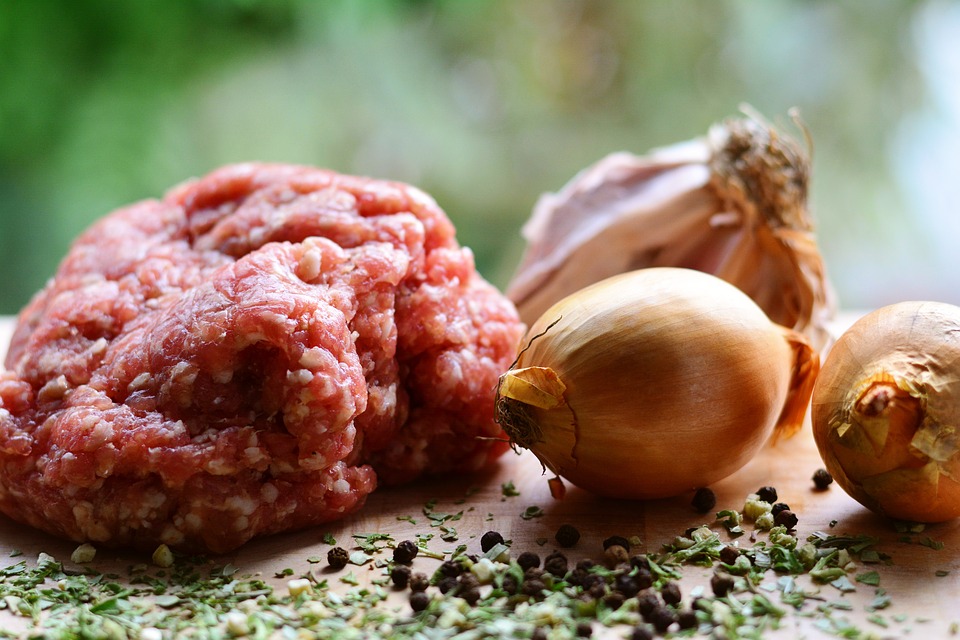 COMMUNICABLE DISEASE
8/3/2020
KEEP UPDATED ON RECALLS
Check local sources for updated recalls on food items in relation to communicable diseases. Some to watch out for include animal related diseases such as salmonella and e. coli. Always practice safe food handling and wash your hands as well as kitchen surfaces after handling raw meat or poultry products. Beware of cross contamination, and be sure to cook foods thoroughly to safe temperatures.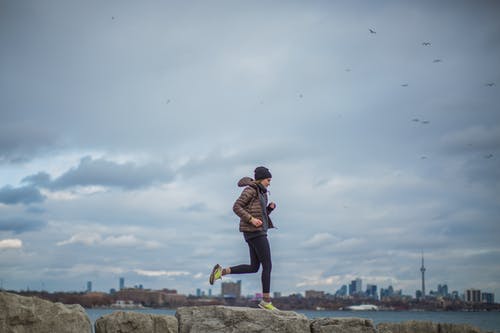 ENVIRONMENTAL
8/10/2020
AIR QUALITY INDEX
Getting out and exercising regularly is great for your health! However, you should be aware of the air quality before you go for your regular run / walk / bike ride / etc. Check your local Air Quality Index (AQI) to see what the daily predictions of air pollution levels are. This will help you stay safe and healthy while being active!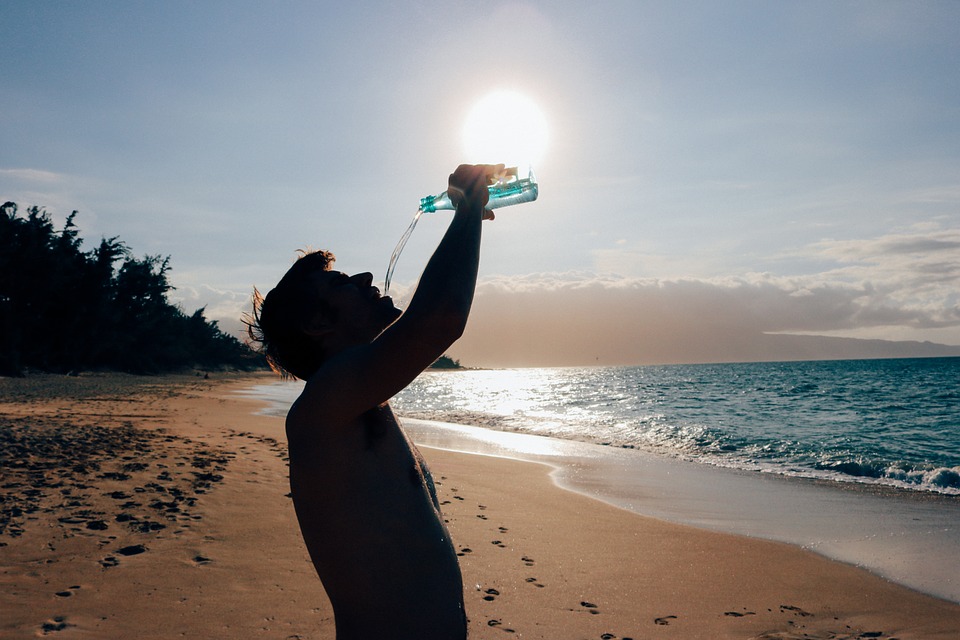 DRUG AND ALCOHOL
7/20/2020
BEWARE OF DEHYDRATION
Summer heat puts us at risk of increased fluid loss through perspiration. Drinking alcohol results in frequent urination, which only increases the fluid loss even more. On hot summer days, be aware that alcohol consumption can add to the risk of dehydration and water is the best choice of beverage to stay hydrated.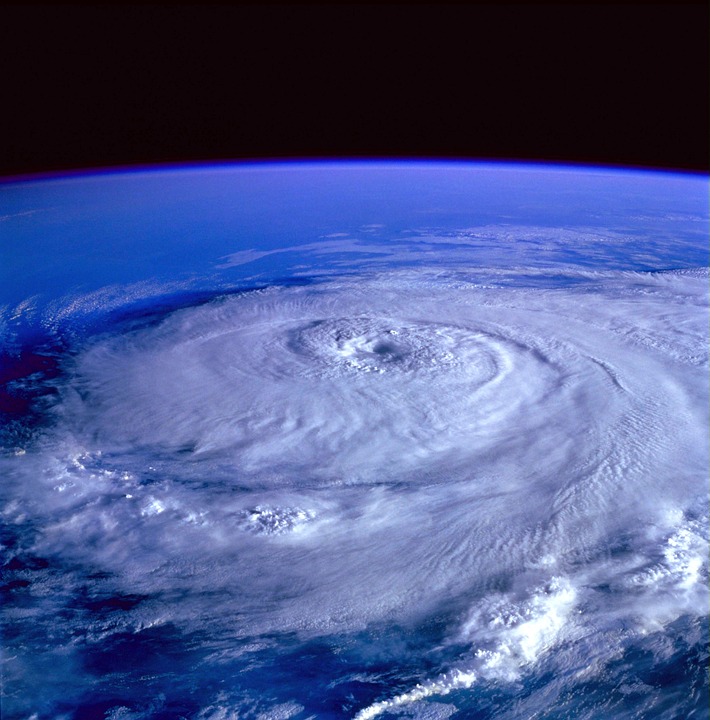 EMERGENCY PREPAREDNESS
7/27/2020
PREPARING FOR HURRICANE SEASON
Always have an emergency kit with food, water, medical supplies and other essentials. This year, include face masks, hand sanitizer and disinfectant if possible to stay prepared during the COVID-19 pandemic. Have an evacuation plan for your family and pets. Remember to check on your neighbors and always listen to the radio or local news for updates on local guidance.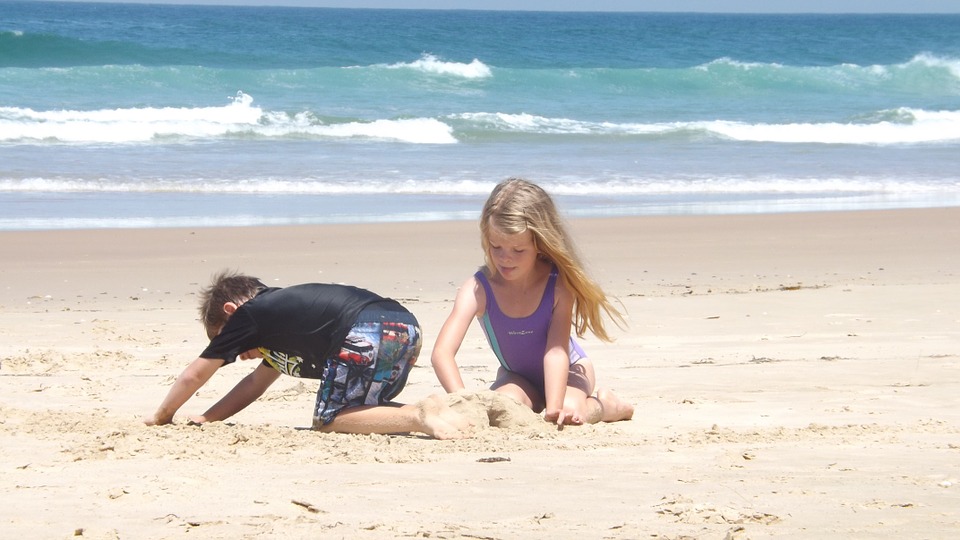 MATERNAL AND CHILD HEALTH
7/6/2020
BEAT THE HEAT
Heat-related illness happens when the body's temperature control system is overloaded. Infants and children up to 4 years of age are at greatest risk. Some tips to keep children cool are: Dress infants and children in loose, lightweight, light-colored clothing. Schedule outdoor activities carefully, for morning and evening hours. Stay cool with cool showers or baths.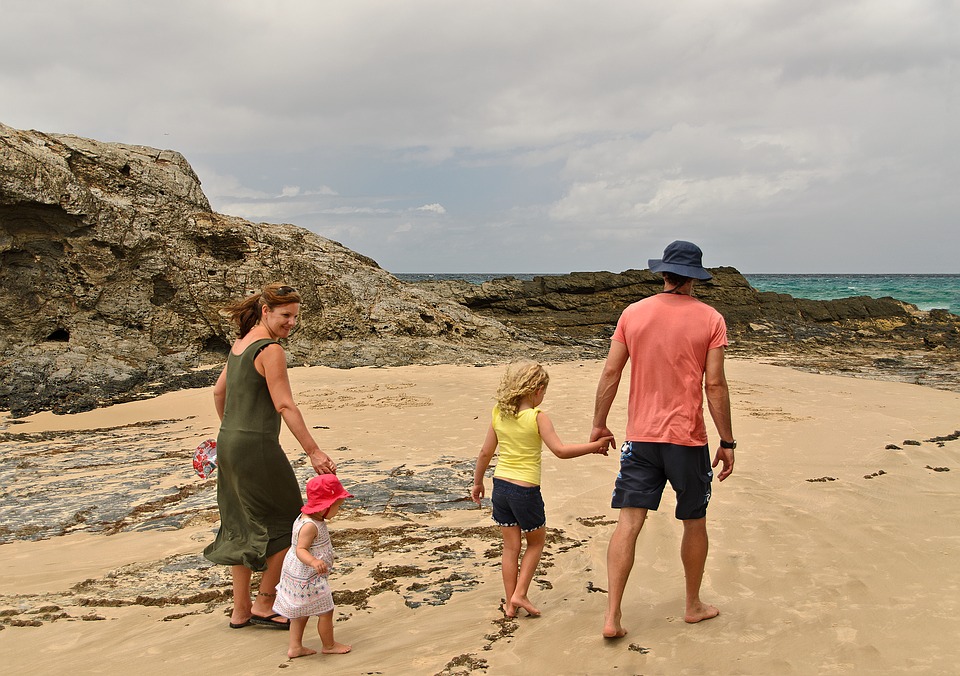 CHRONIC DISEASE
7/13/2020
SUMMER SAFETY
UV radiation from the sun isn't just dangerous, it's also sneaky. Not only can it cause premature aging and skin cancer, it reaches you even when you're trying to avoid it. Seek the shade, especially between 10 AM and 4 PM. Avoid tanning, and never use UV tanning beds. Cover up with clothing, and UV-blocking sunglasses. Use a broad-spectrum (UVA/UVB) sunscreen with an SPF of 15 or higher every day.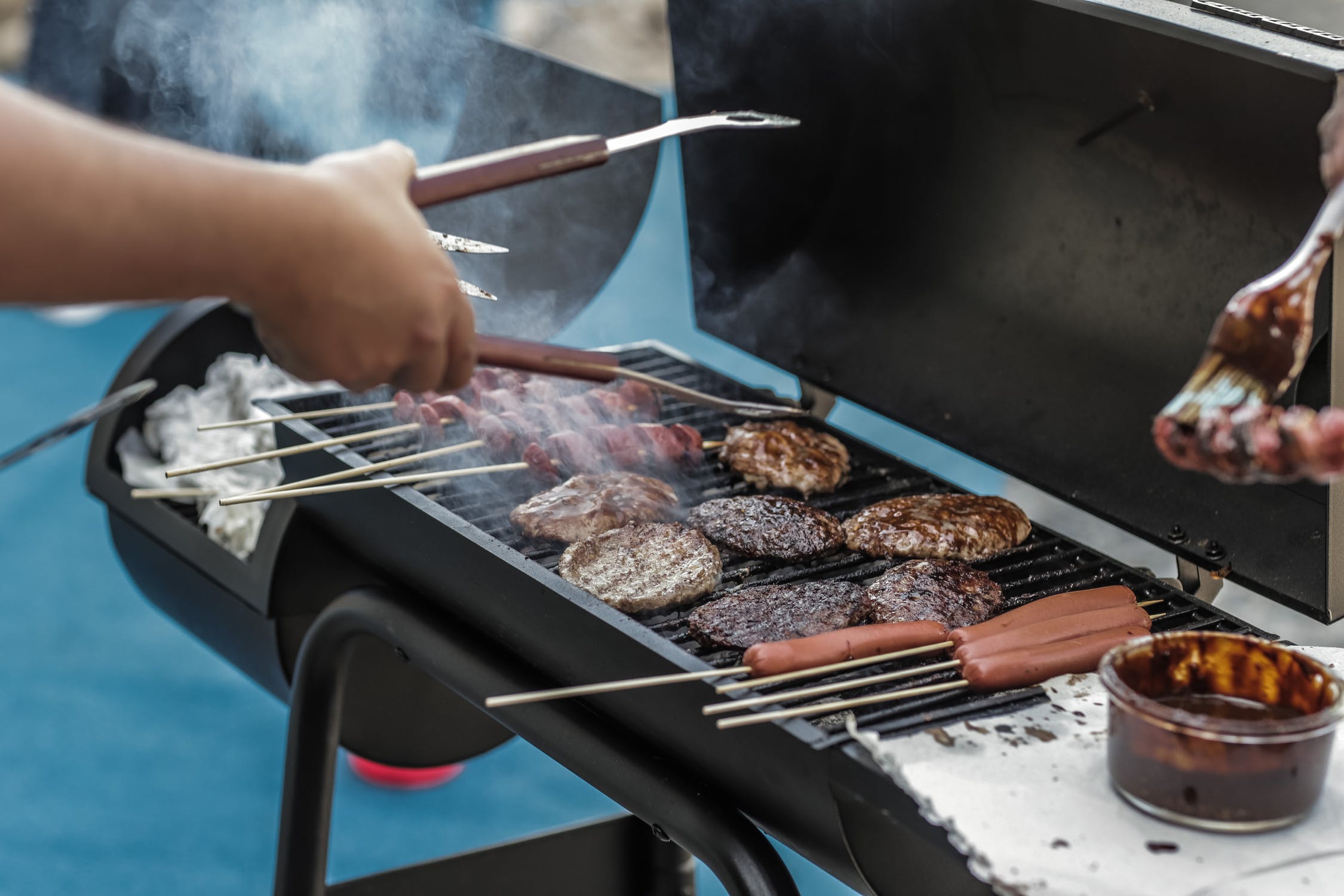 COMMUNICABLE DISEASE
6/22/2020
CROSS CONTAMINATION
Food poisoning peaks during summer months due to warmer temperatures, which can let foodborne germs thrive. Each year, 1 in 6 Americans get sick from eating contaminated food. For more information check out the CDC for food safety tips when grilling.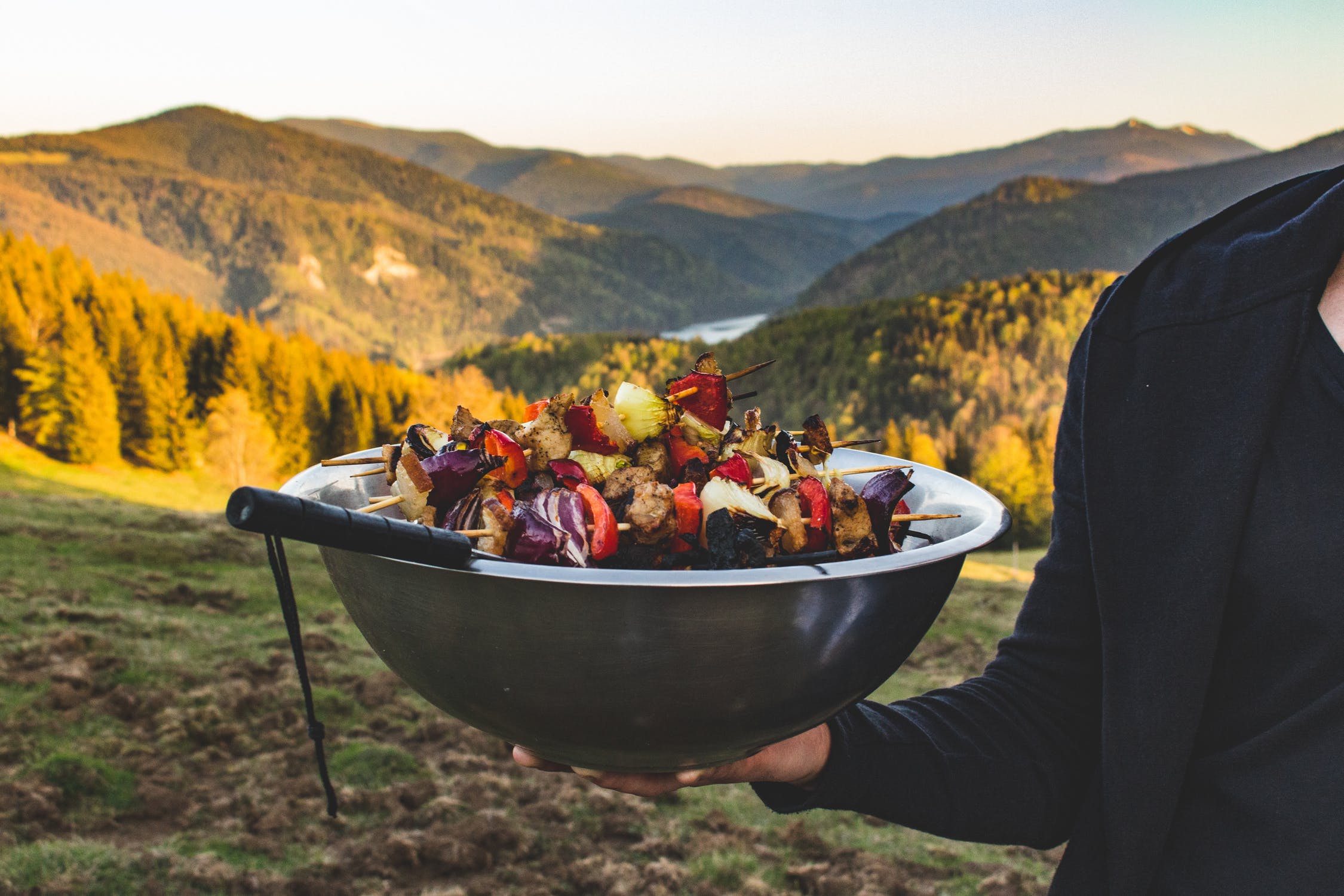 ENVIRONMENTAL
6/29/2020
MAKE YOUR BBQ GREEN
Use reusable or biodegradable plates and utensils, and reusable napkins instead of paper napkins to reduce waste. When grilling, use gas, propane or electric grills, which burn more efficiently and cleaner than charcoal or wood.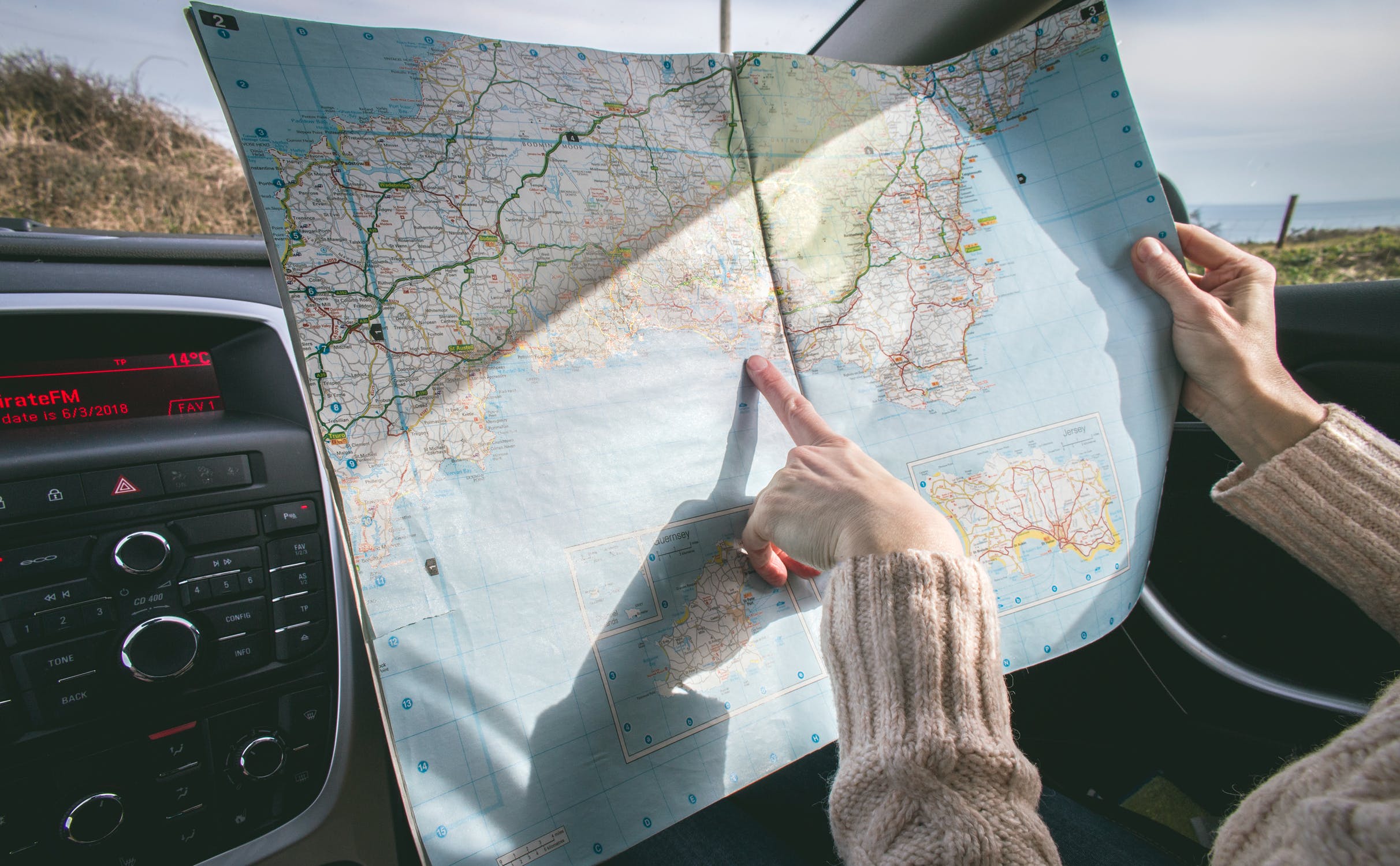 EMERGENCY PREPAREDNESS
6/5/2020
SUMMER EMERGENCY KIT
Summer is just about here and that often means a lot of time on the road. Making sure that you have a stocked emergency kit in your car can make all the difference. Here are a few items to include: clear plastic bin, water, phone charger, snacks, sunscreen, wide-brim hat, reflective emergency blanket, and a first aid kit.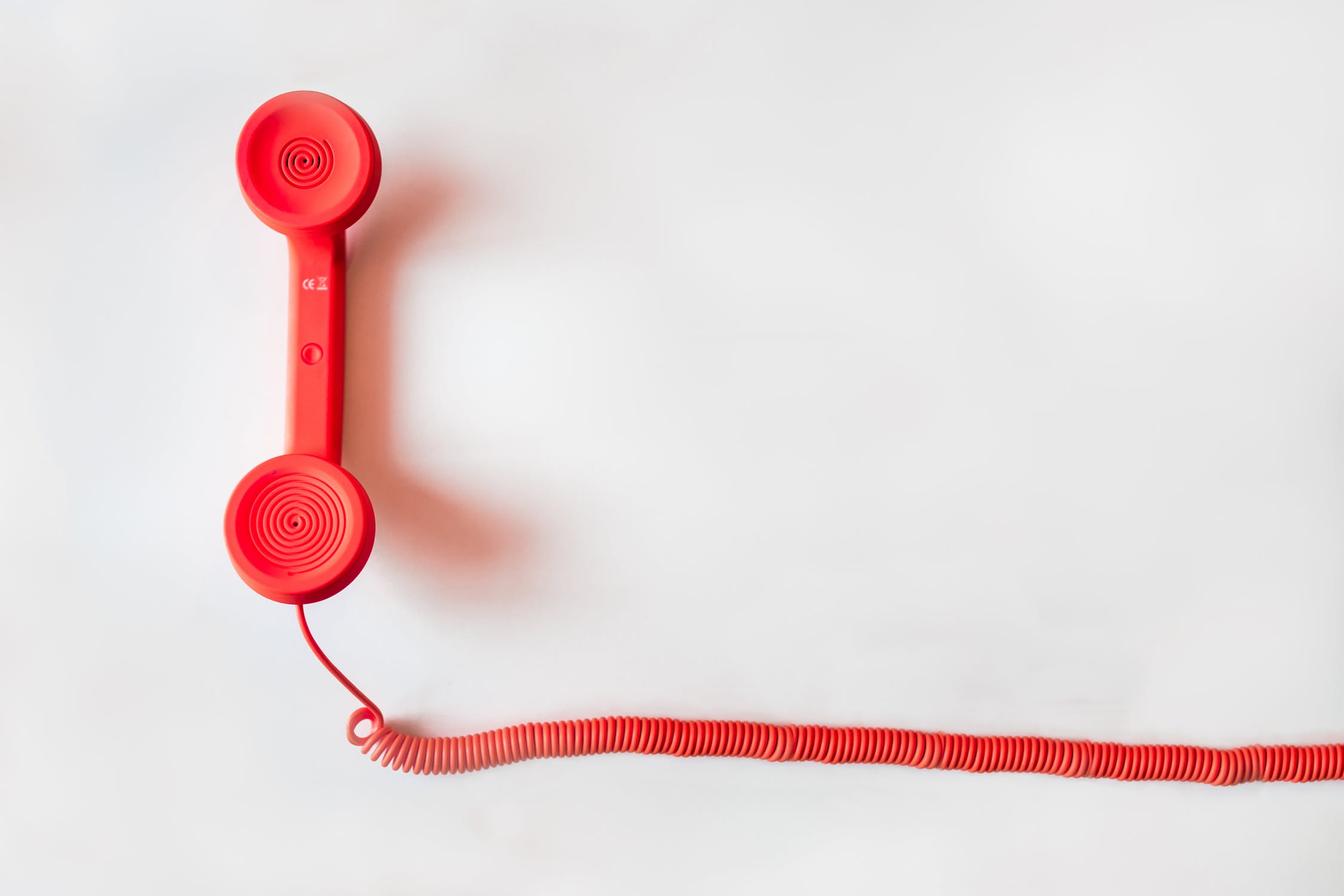 DRUG AND ALCOHOL
6/15/2020
HELP LINE
Substance Abuse and Mental Health Services Administration (SAMHSA)'s National Helpline, 1-800-662-HELP (4357), (also known as the Treatment Referral Routing Service) or TTY: 1-800-487-4889 is a confidential, free, 24-hour-a-day, 365-day-a-year, information service, in English and Spanish, for individuals and family members facing mental and/or substance use disorders.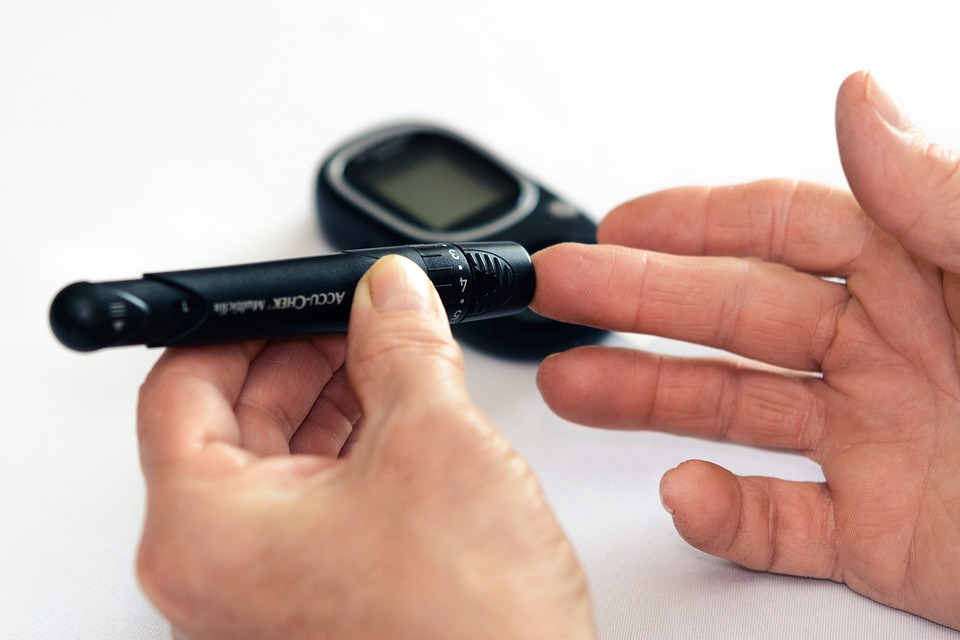 CHRONIC DISEASE
5/25/2020
CONTROLLING DIABETES
Controlling diabetes during the outbreak is critical. Experts say, it is key to keep your diabetes under control. If it is well managed, a diabetic's risk for serious illness from a coronavirus infection is similar to that of the general population, according to the American Diabetes Association (ADA).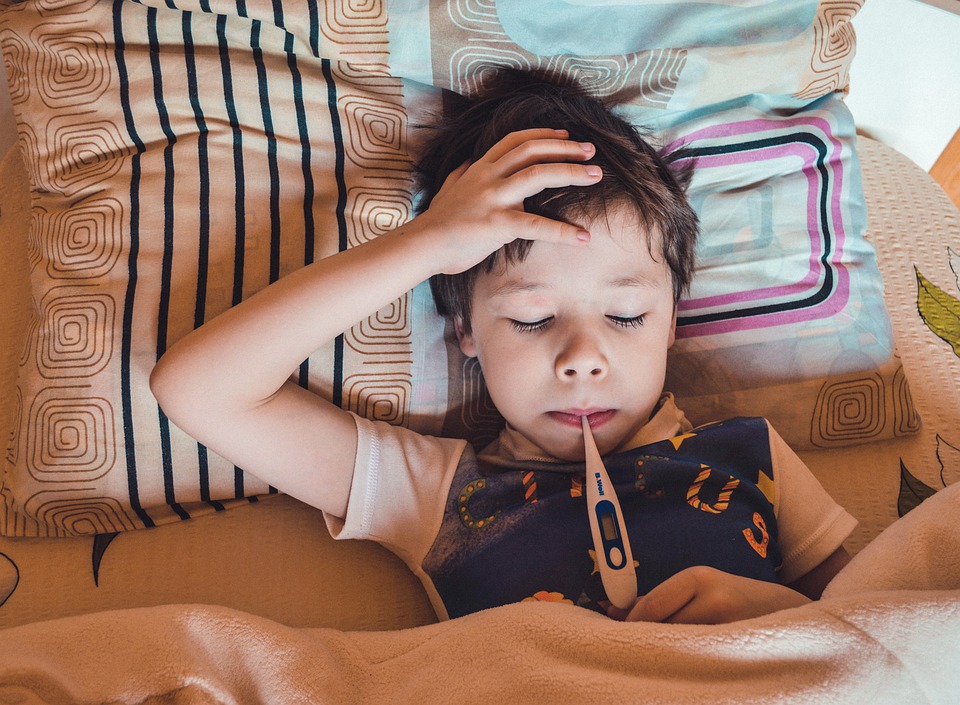 MATERNAL AND CHILD HEALTH
6/1/2020
BE AWARE OF MIS-C
Multisystem Inflammatory Syndrome in Children (MIS-C) is a condition where different body parts can become inflamed, including the heart, lungs, kidneys, brain, skin, eyes, or gastrointestinal organs. We do not yet know what causes MIS-C. However, we know that many children with MIS-C had the virus that causes COVID-19, or had been around someone with COVID-19.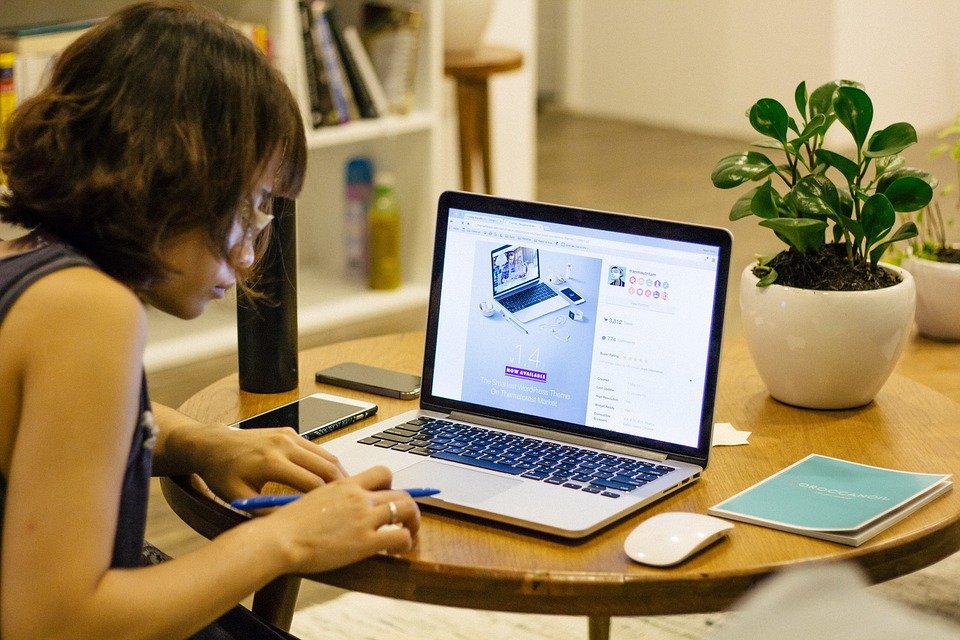 ENVIRONMENTAL
5/11/2020
HOW TO HELP
The global shutdown caused by the virus has inadvertently become the biggest experiment ever in the reduction of greenhouse gases. This is an opportunity to make significant strides in preventing serious outcomes from climate change. If we continue consolidating trips, limiting food waste, and those of us who are able, keep teleworking, we could see measurable, positive results.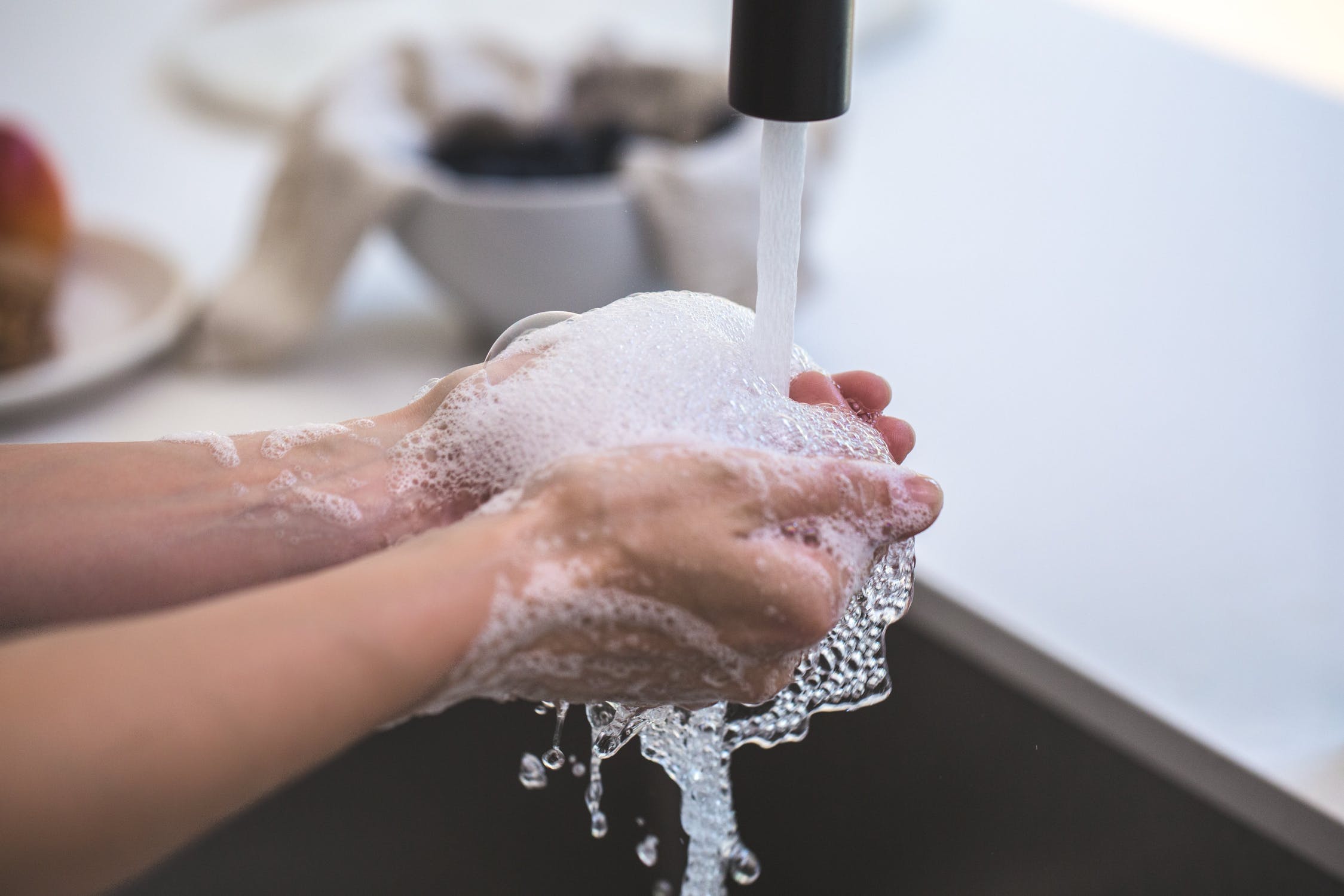 COMMUNICABLE DISEASE
5/18/2020
HOW IT SPREADS
COVID-19 is a highly contagious respiratory illness caused by a virus. Most cases of COVID-19 are mild to moderate, like the common cold. But it can be more severe in older adults and people with chronic health conditions. The virus is most likely to be spread from person to person by droplets when coughing and from contact with surfaces where those droplets have landed.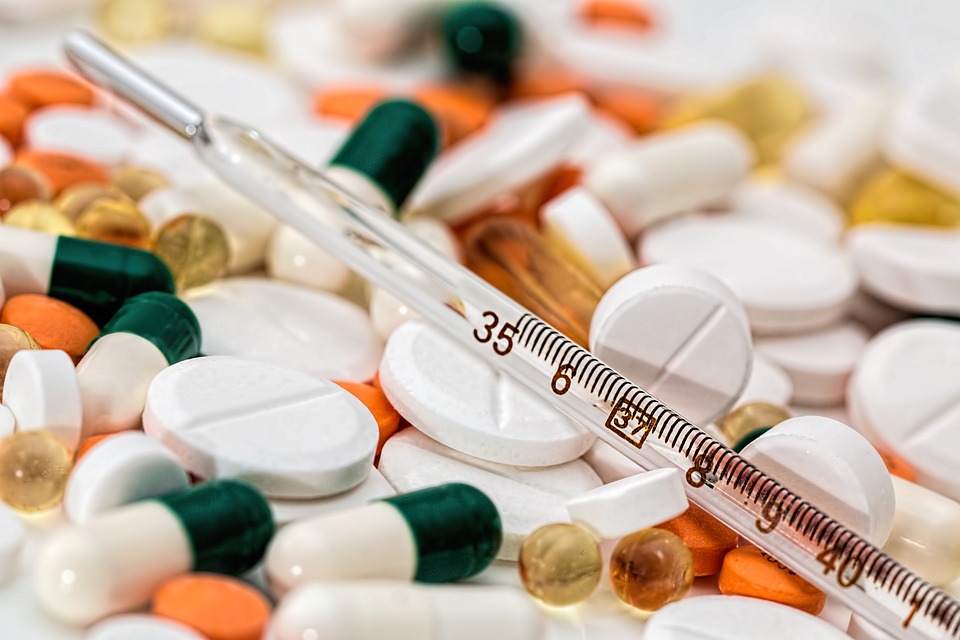 DRUG AND ALCOHOL
4/27/2020
COVID-19 TREATMENT
There are no drugs or other therapeutics presently approved by the U.S. Food and Drug Administration (FDA) to prevent or treat COVID-19. Current clinical management includes infection prevention and control measures and supportive care, including supplemental oxygen and mechanical ventilatory support when indicated.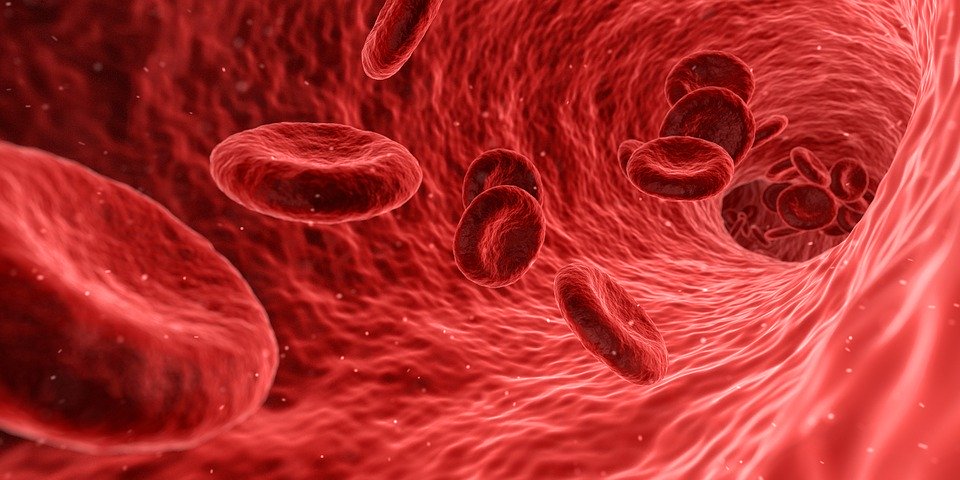 EMERGENCY PREPARDNESS
5/4/2020
COVID-19 RECOVERY
If you have fully recovered from COVID-19, you may be able to help patients currently fighting the infection by donating your plasma. Because you fought the infection, your plasma now contains COVID-19 antibodies. These antibodies provided one way for your immune system to fight the virus when you were sick.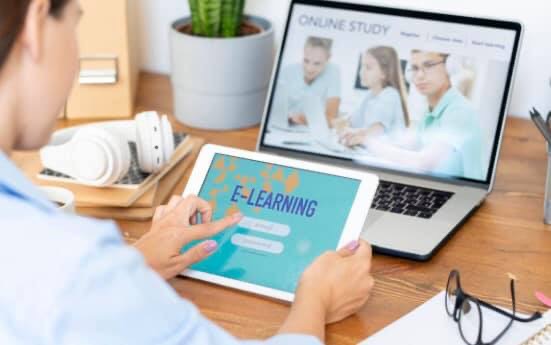 MATERNAL AND CHILD HEALTH
4/13/2020
KEEP A SCHEDULE
Now that schools have switched to virtual learning create a flexible schedule and routine for learning at home. Have consistent bedtimes and get up at the same time, Monday through Friday. Structure the day for learning, free time, healthy meals and snacks, and physical activity. Allow flexibility in the schedule, it's okay to adapt based on your day.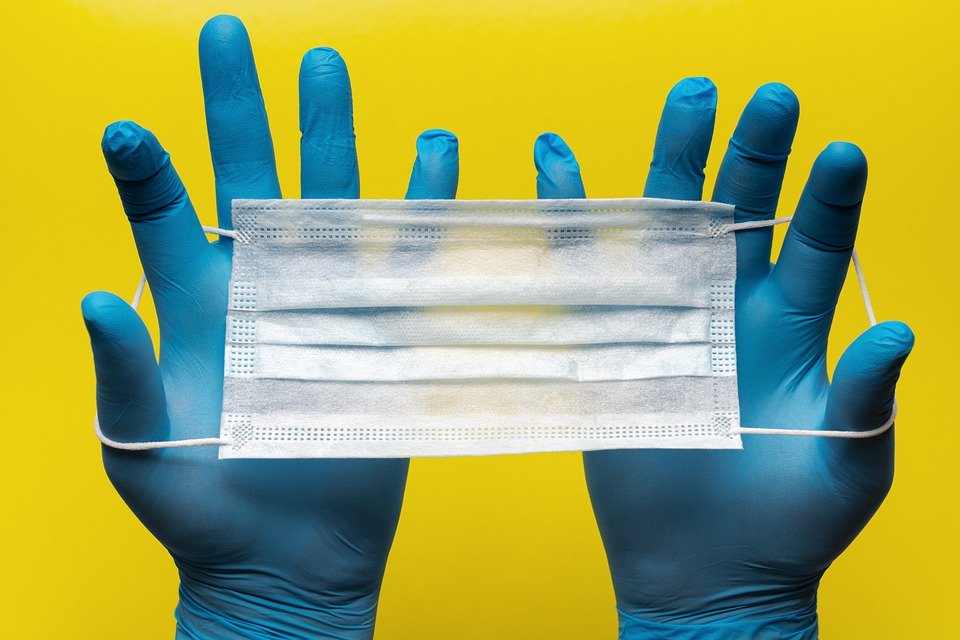 CHRONIC DISEASE
4/20/2020
ARE YOU AT HIGHER RISK?
COVID-19 is a new disease and there is limited information regarding risk factors for severe illness which is why it is important to take precautions. Based on currently available information and clinical expertise, older adults and people of any age who have serious underlying medical conditions might be at higher risk for severe illness from COVID-19.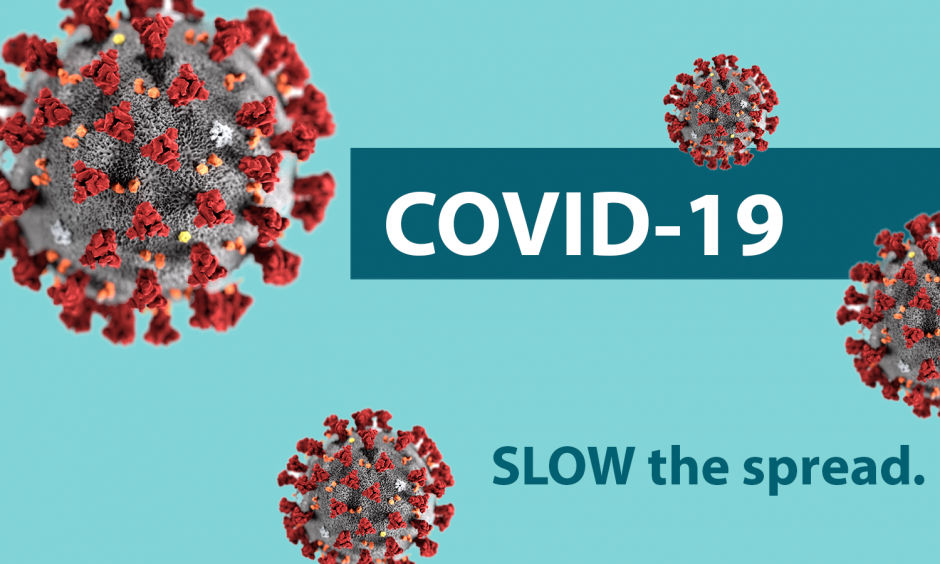 COMMUNICABLE DISEASE
3/30/2020
TAKE PRECAUTIONS
Older adults and those with chronic health conditions are at higher risk for complications from COVID-19. The CDC recommends for people over the age of 60 and anyone with heart, lung, or kidney disease to stay home as mush as possible, ensure you have access to medication and supplies, practice social distancing, and avoid crowds.



ENVIRONMENTAL
4/6/2020
HELP STOP THE LITTER
Remember "no wipes down the pipes" . Sewerage problems are increasing because of sanitizing wipes being flushed down toilets during the coronavirus outbreak. We are beginning to see disposable gloves and masks littered in store parking lots. Please be aware this is a risk to others this creates and throw all personal protective equipment away in a trash can near by.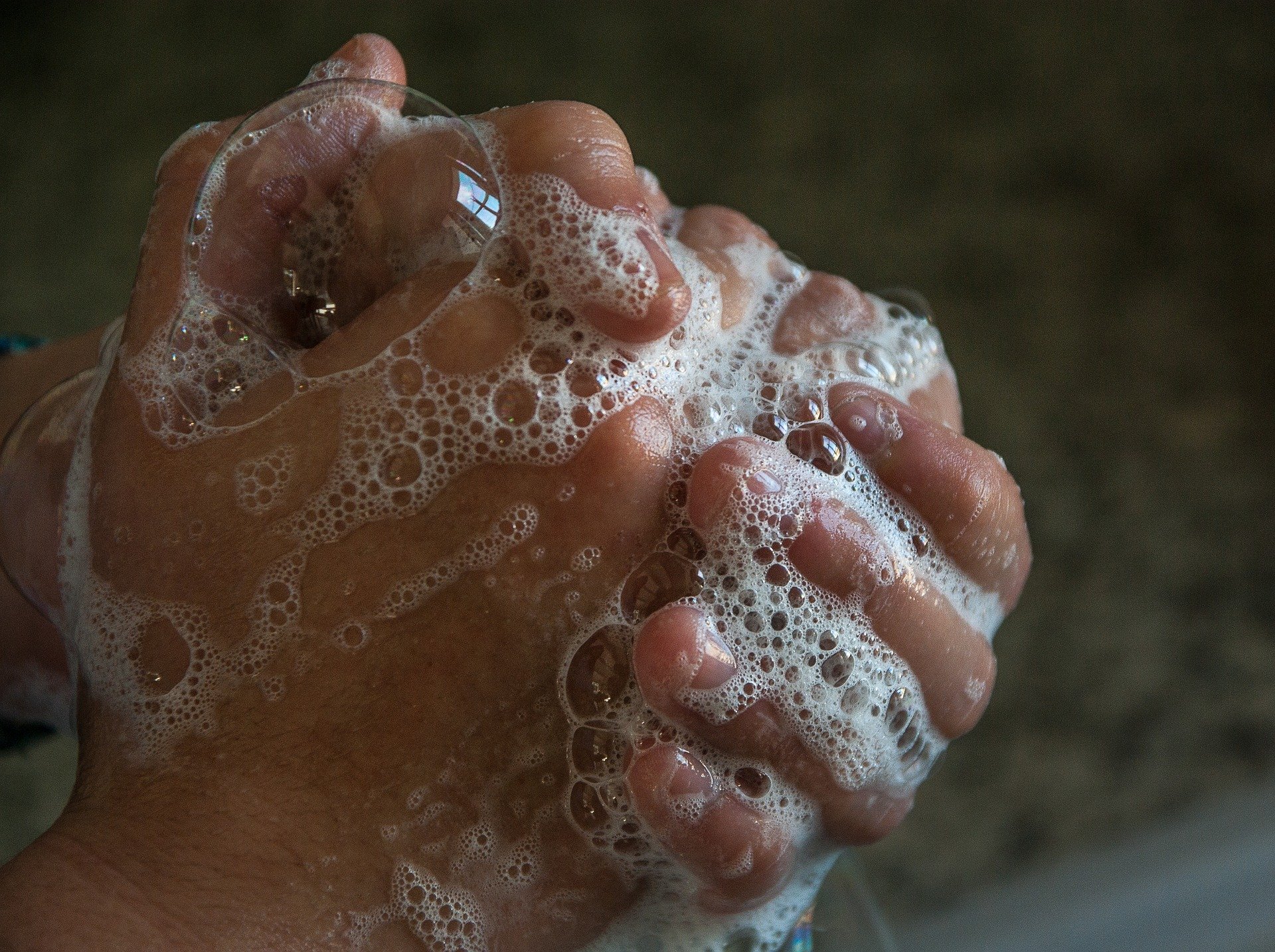 EMERGENCY PREPAREDNESS
3/9/2020
GET READY FOR COVID-19 NOW
If you are at higher risk of getting very sick from COVID-19, you should: Stock up on supplies (food and medications), take everyday precautions to keep space between yourself and others, when you go out in public keep away from others who are sick and limit close contact, wash your hands often (for at least 20 seconds), and avoid crowds as much as possible.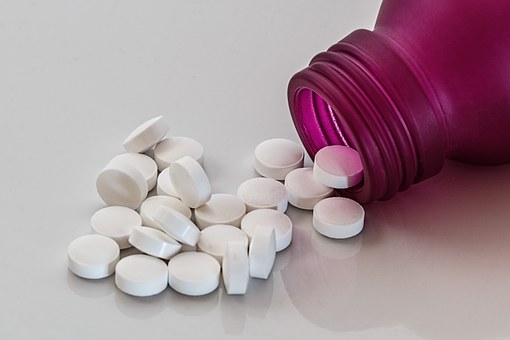 DRUG AND ALCOHOL
3/23/2020
HAVE YOUR MEDICATIONS ON HAND
The Division of Medical Assistance and Health Services (DMAHS), the Division of Aging Services (DoAS) and the Division of HIV/AIDS, TB &STD Services, AIDS Drug Distribution Program (ADDP) shall ensure access to prescribed medications by making accommodations. Please know the dispensing of a ninety (90) day supply of maintenance, medications, and prescription refills shall be permitted.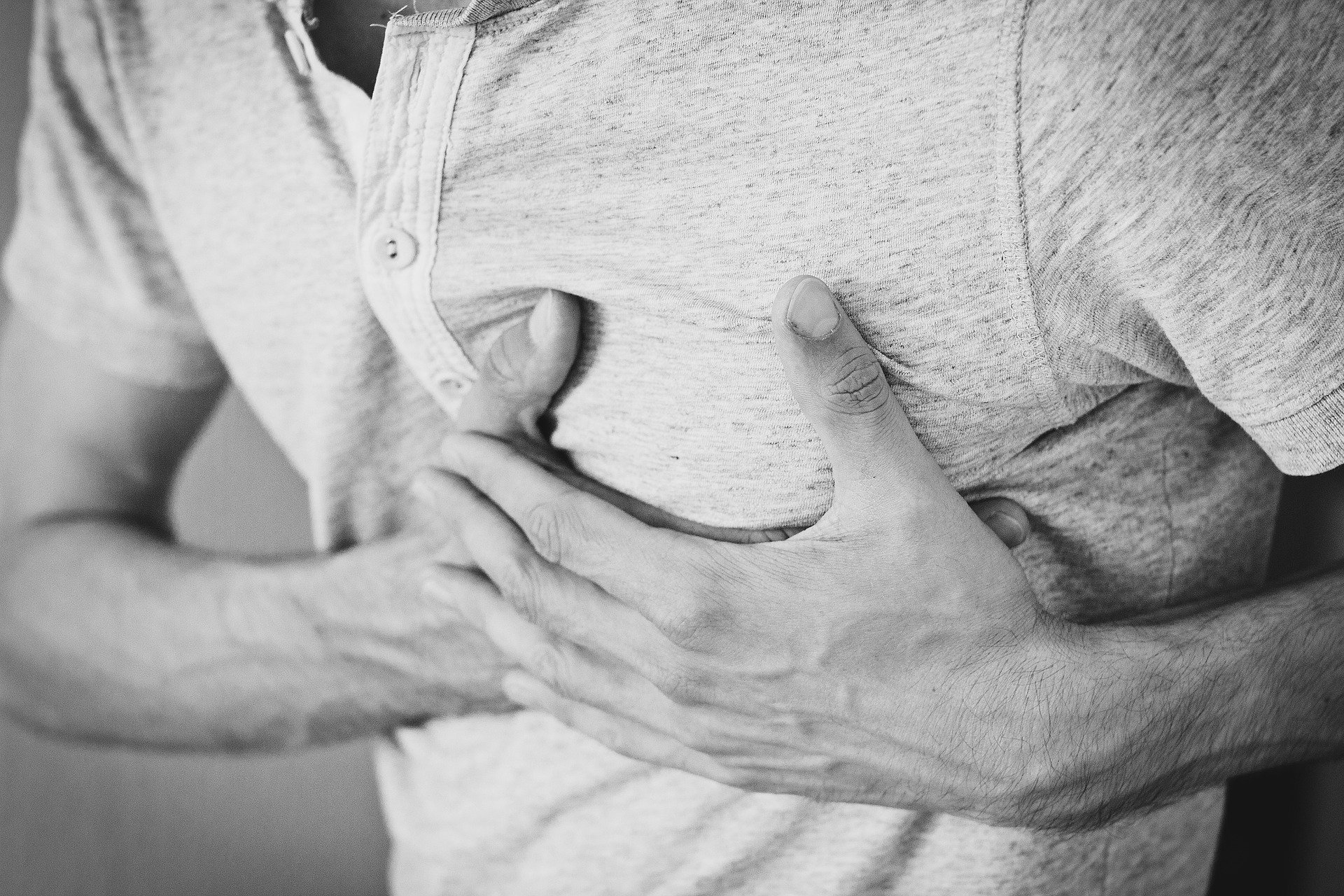 CHRONIC DISEASE
3/2/2020
DON'T IGNORE CHANGES IN HOW YOU FEEL
Signs of a heart attack often come on suddenly. But sometimes, they develop slowly – hours, days, or even weeks before a heart attack happens. Talk to your doctor if you feel unusually tired for several days, or if you develop any new health problems (like pain or trouble breathing). it is also important to know that symptoms of a new heart attack might be different from your last one.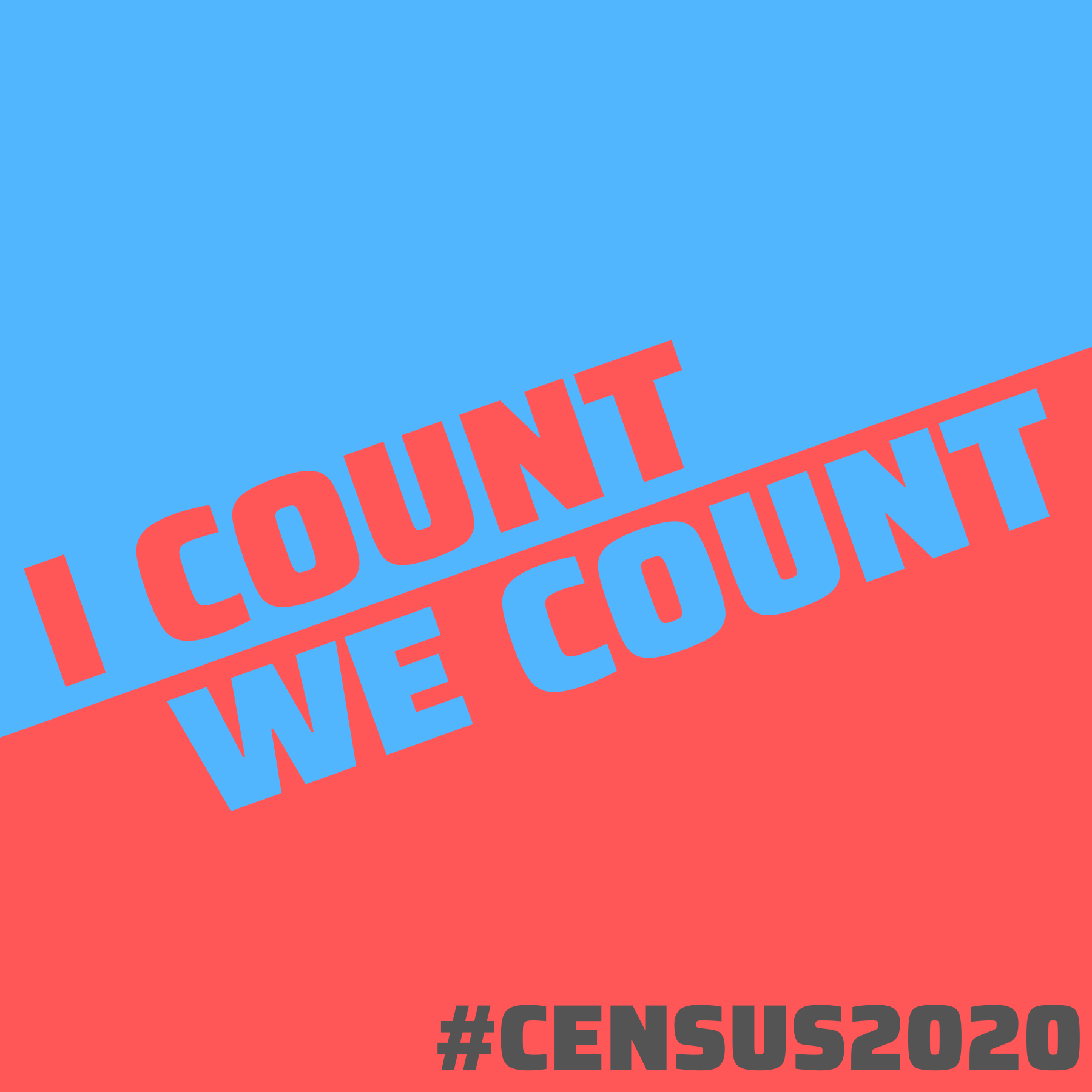 2020 CENSUS
2/24/2020
WHAT YOU NEED TO KNOW
The 2020 Census is closer than you think! The census counts every person living in the United States once, only once, and in the right place.Completing the census is mandatory: it's a way to participate in our democracy and say "I COUNT!"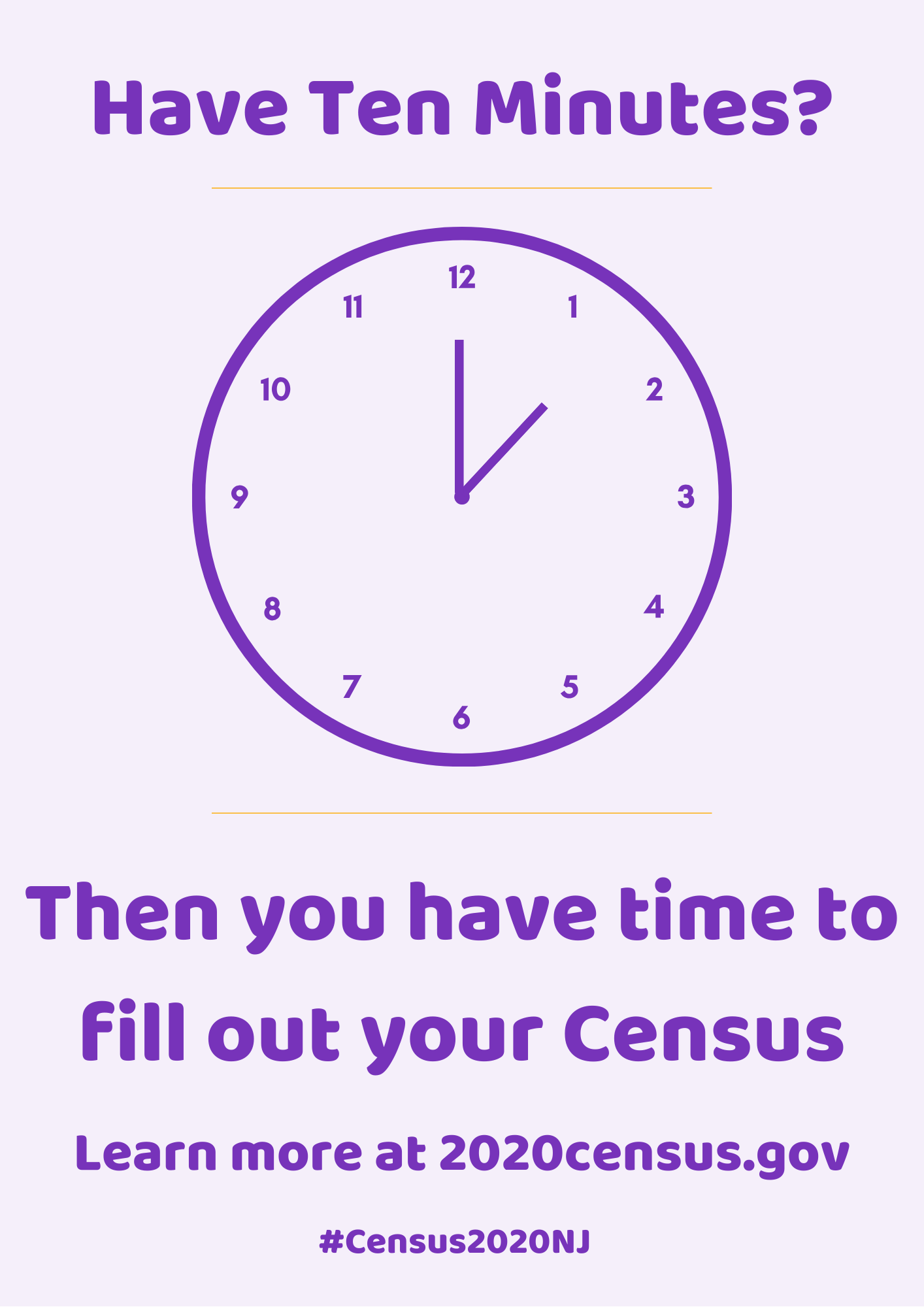 2020 CENSUS
2/17/2020
WHAT IS CENSUS FOR?
Filling out Census data is important! It is used to determine how much tax dollars comes back to the community to fund things like schools, health care, housing, and roads.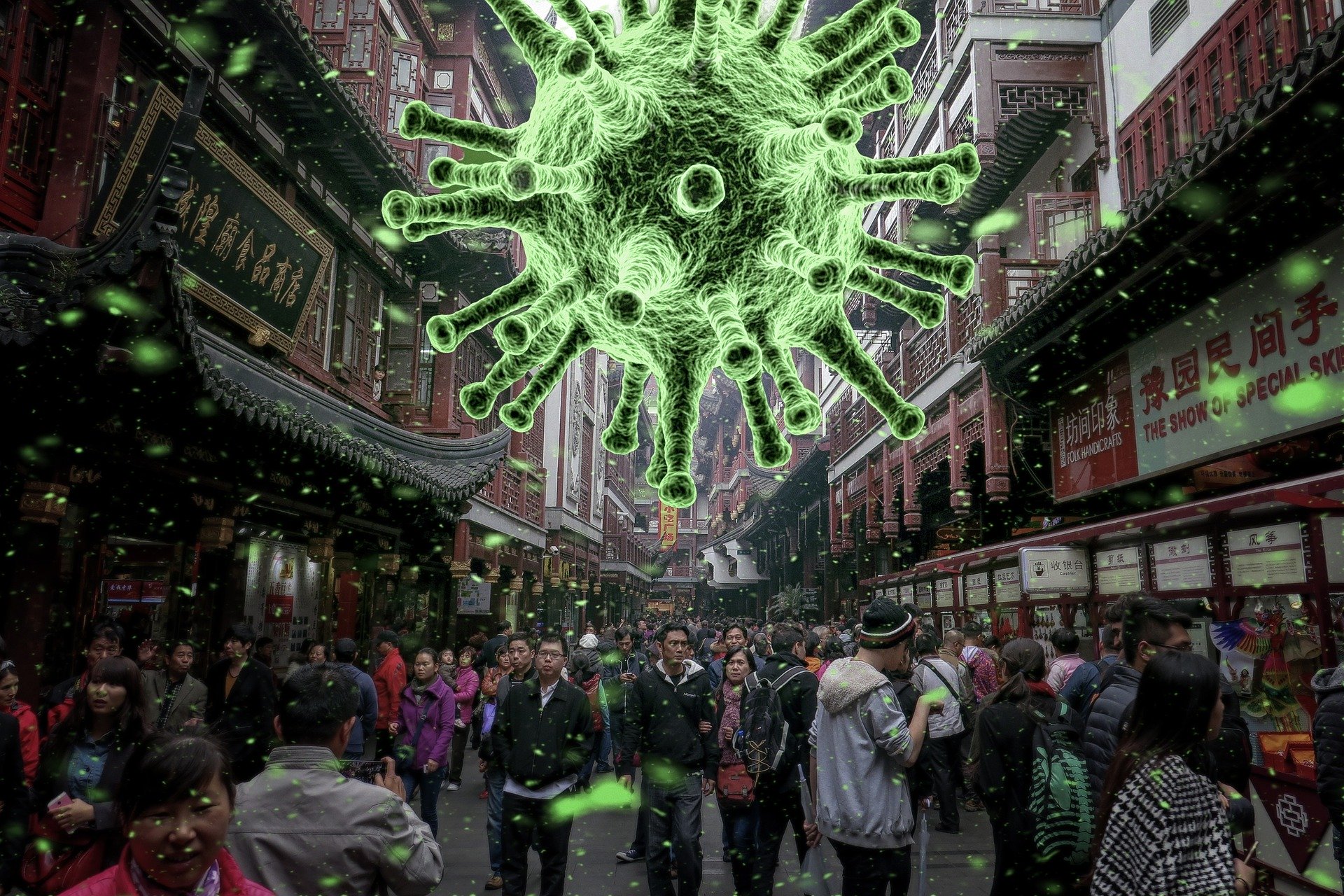 COMMUNICABLE DISEASE
2/10/2020
PREVENT RESPIRATORY ILLNESSES (SUCH AS THE CORONAVIRUS)
The best way to prevent infection is to avoid being exposed to the virus. The CDC recommends washing your hands often with soap and water for at least 20 seconds and to avoid close contact with people who are sick.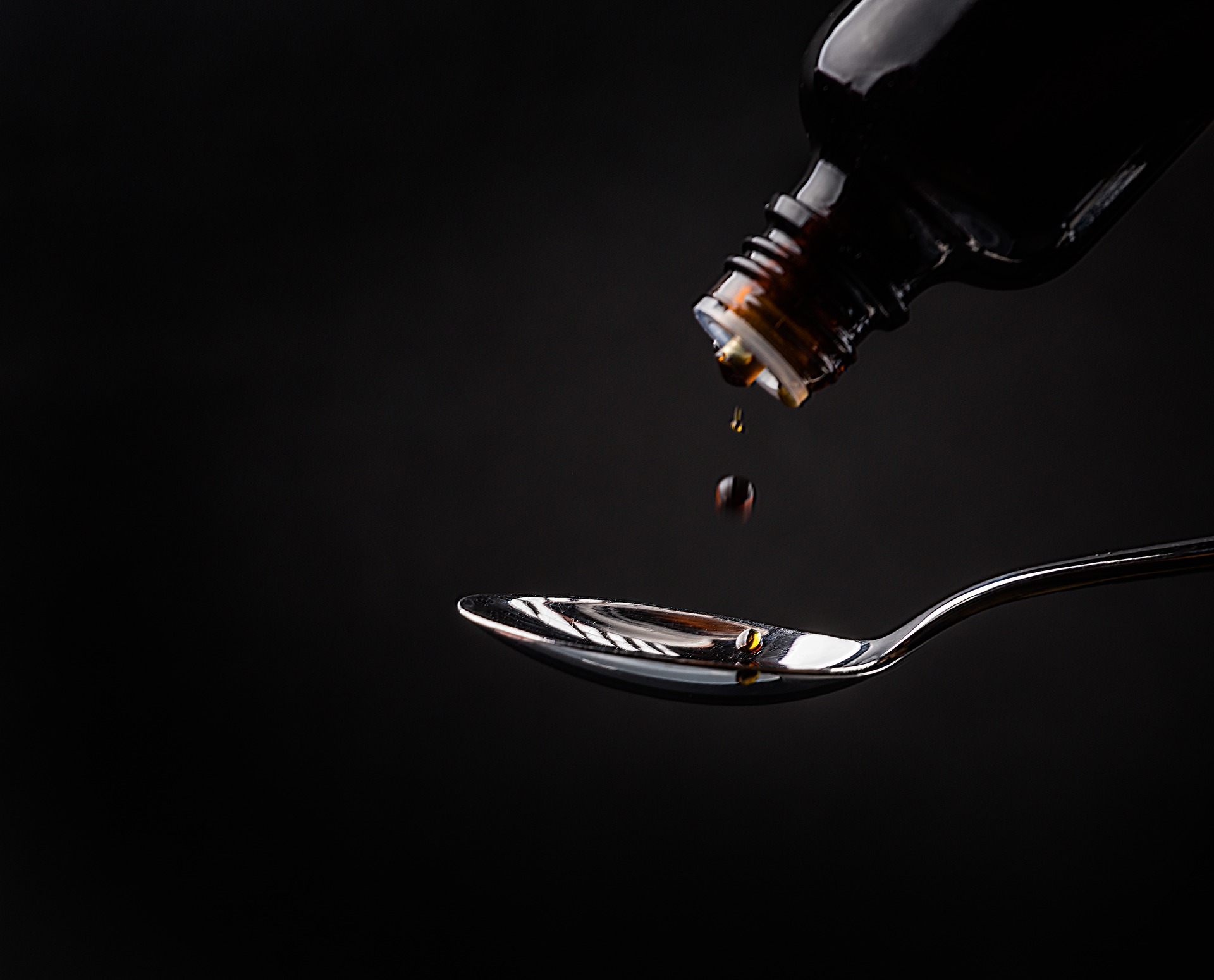 DRUG AND ALCOHOL
2/3/2020
DO NOT ABUSE COUGH AND COLD MEDICINE
When cough and cold medicines are taken as directed, they safely treat symptoms caused by colds and flu. But when taken in higher quantities or when you don't have any symptoms, they may affect the brain in ways very similar to illegal drugs, and can even lead to addiction and even death.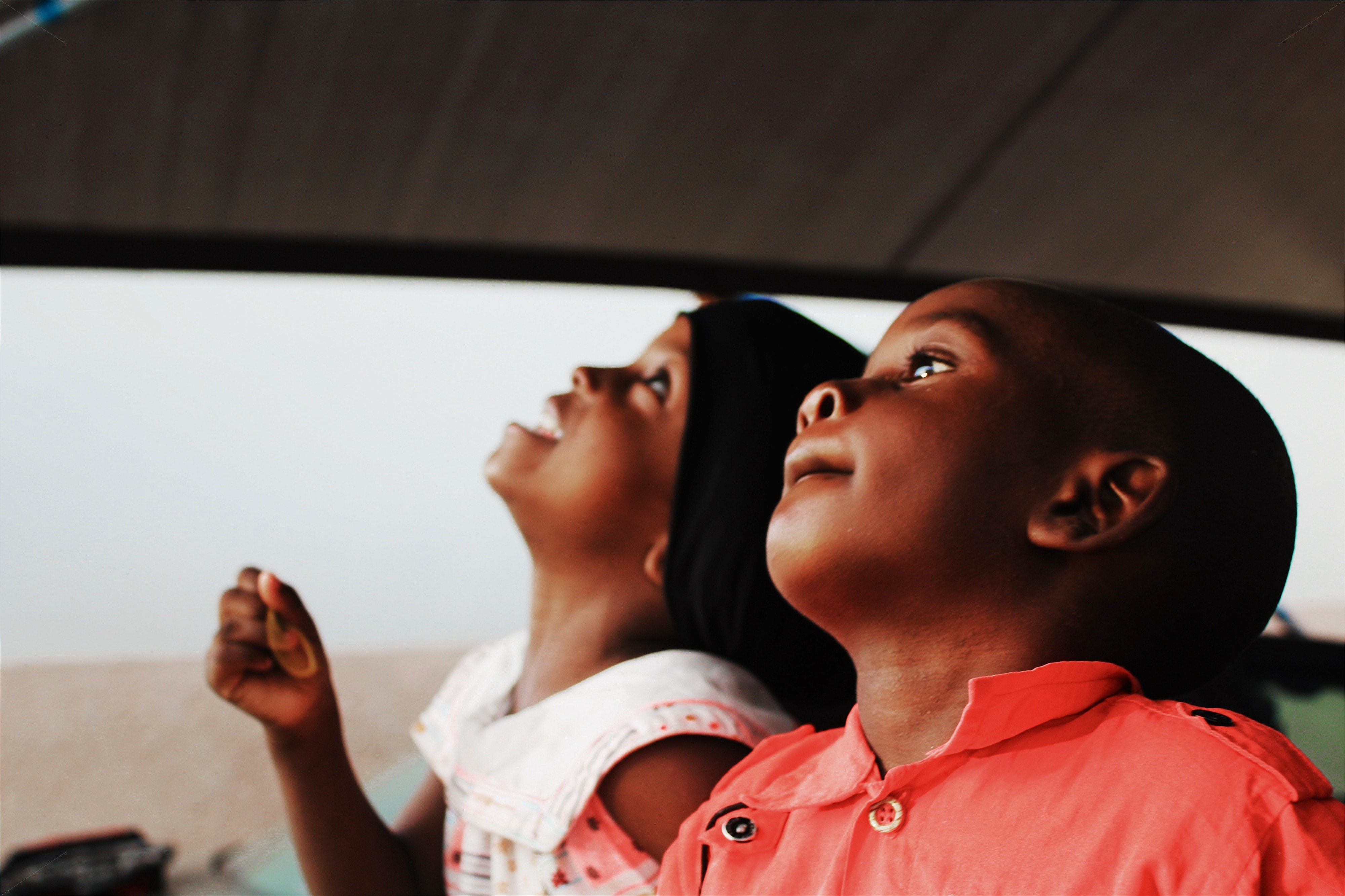 MATERNAL AND CHILD HEALTH
1/27/2020
DO NOT LEAVE A CHILD ALONE IN THE CAR
About every 10 days one child passes away from heatstroke in a vehicle. Cars heat up fast regardless of cooler months when the temperatures outside are lower. Even if the window is left cracked, temperatures increase 20 degrees Fahrenheit during just the first 10 minutes inside a vehicle.


ENVIRONMENTAL
1/13/2020
GO REUSABLE
Less plastics than you think are recycled, the majority are actually incinerated or dumped in landfills. To help phase out single-use items such as plastic grocery and garbage bags, cutlery, and, yes, those wonderful bendy straws. Use reusable Ziploc bags, canvas bags for the grocery store, and reusable or bamboo straws and cutlery.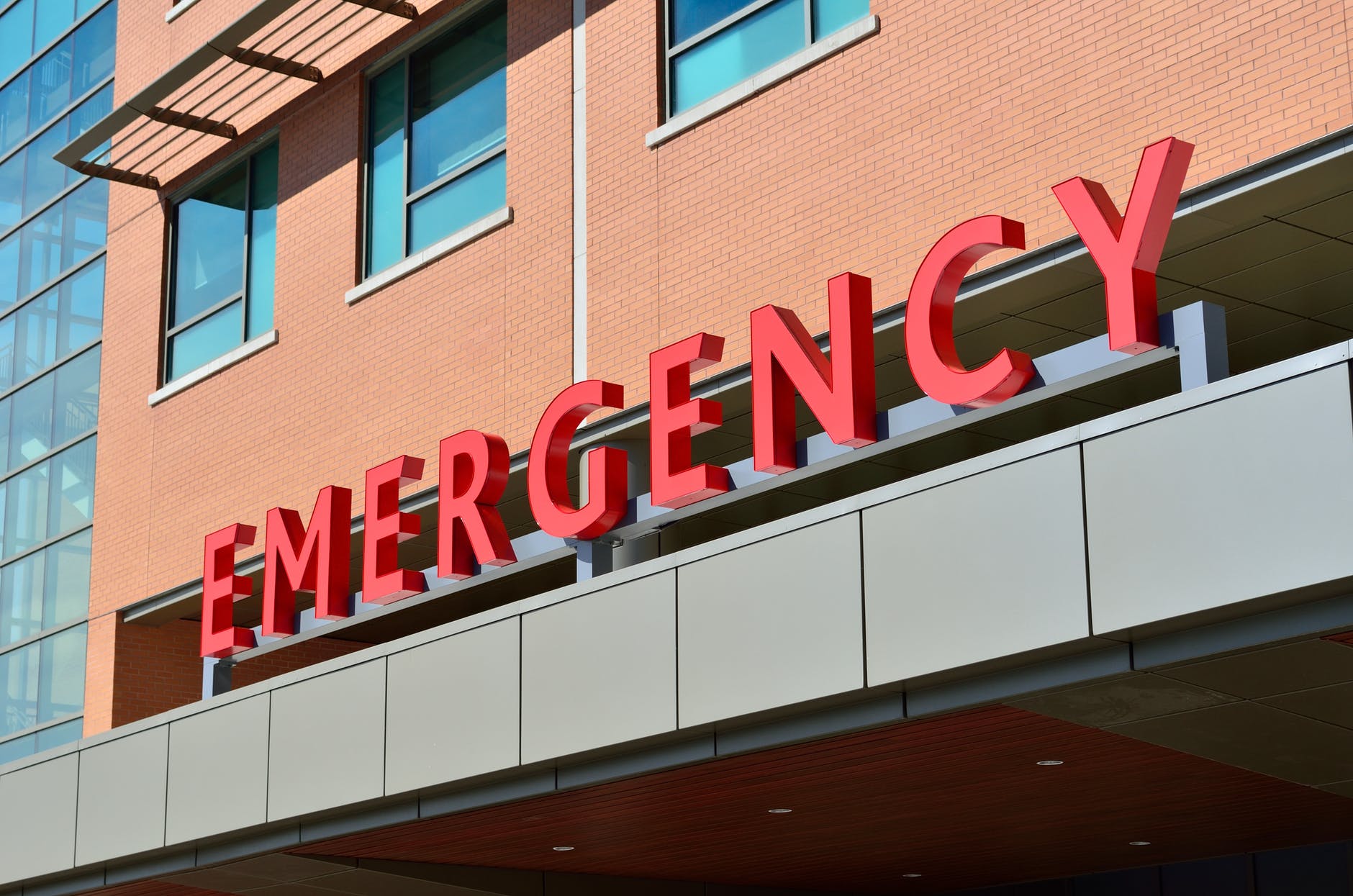 EMERGENCY PREPAREDNESS
1/20/2020
DISABILITIES EMERGENCY TIP
People with cognitive impairments may want to consider keeping a list of key phrases on a card for emergency personnel on them in case of an emergency. Think about what someone who is helping you might need to know about you. For example: "I communicate using an assistive communication device" or "Please write down information for me".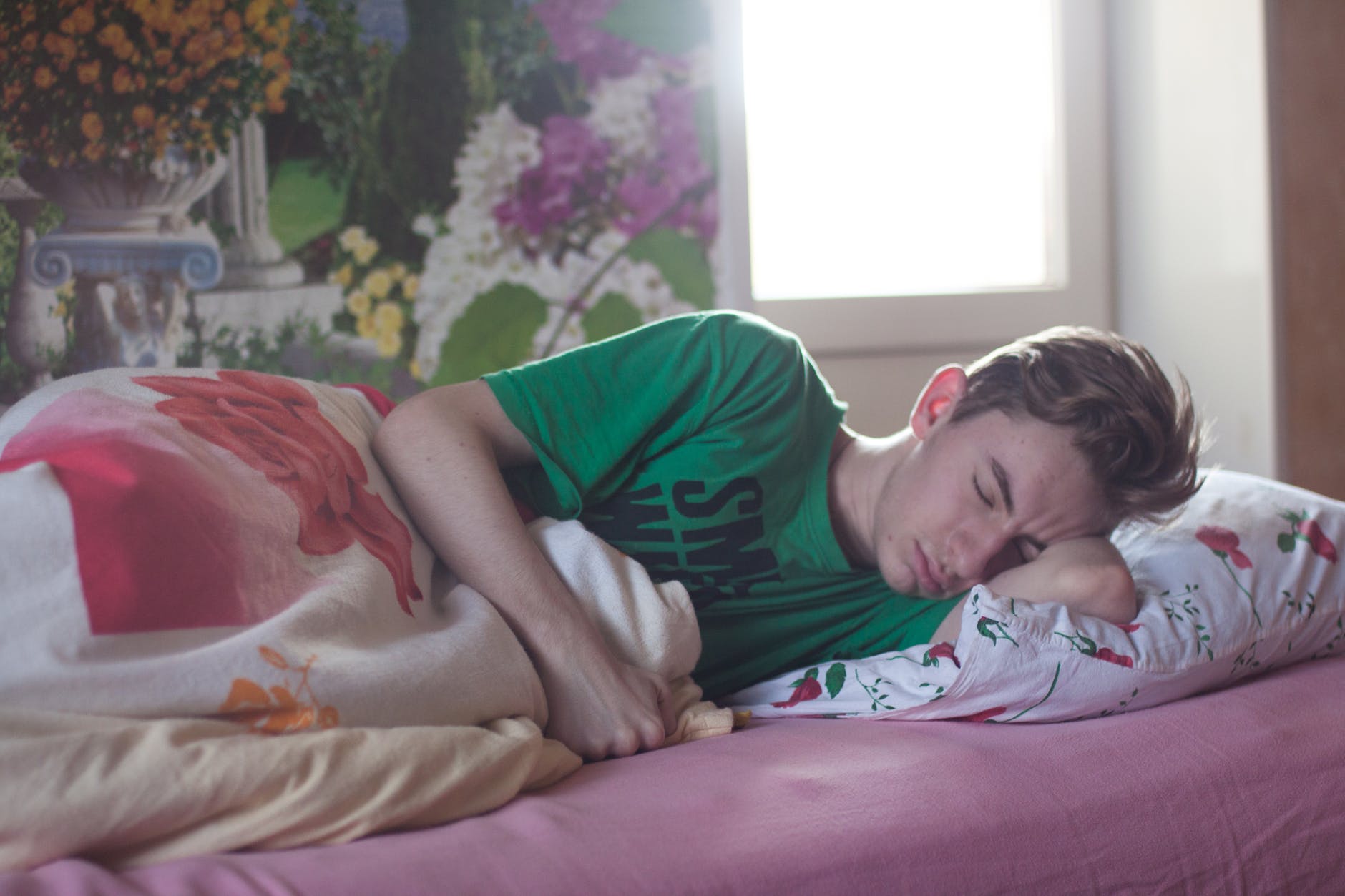 CHRONIC DISEASE
1/6/2020
GET A GOOD NIGHT'S SLEEP!
It is very important to make sure that you are getting enough sleep every night (7 to 9 hours). Insufficient sleep has been linked to the development and management of a number of chronic diseases and conditions, including type 2 diabetes, cardiovascular disease, obesity, and depression.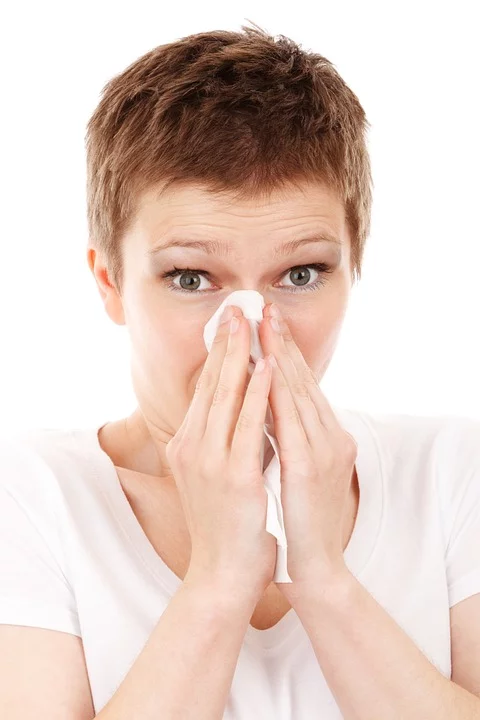 COMMUNICABLE DISEASE
12/30/2019
COLD AND FLU SEASON
This cold and flu season wash your hands often. Make sure to use soap and water, and scrub your hands for at least 20 seconds. If soap and water aren't available, use alcohol-based hand sanitizer. Get enough sleep, and exercise regularly. Finally, stand back! Studies have found that flu virus particles exhaled by a sick person travel at least six feet.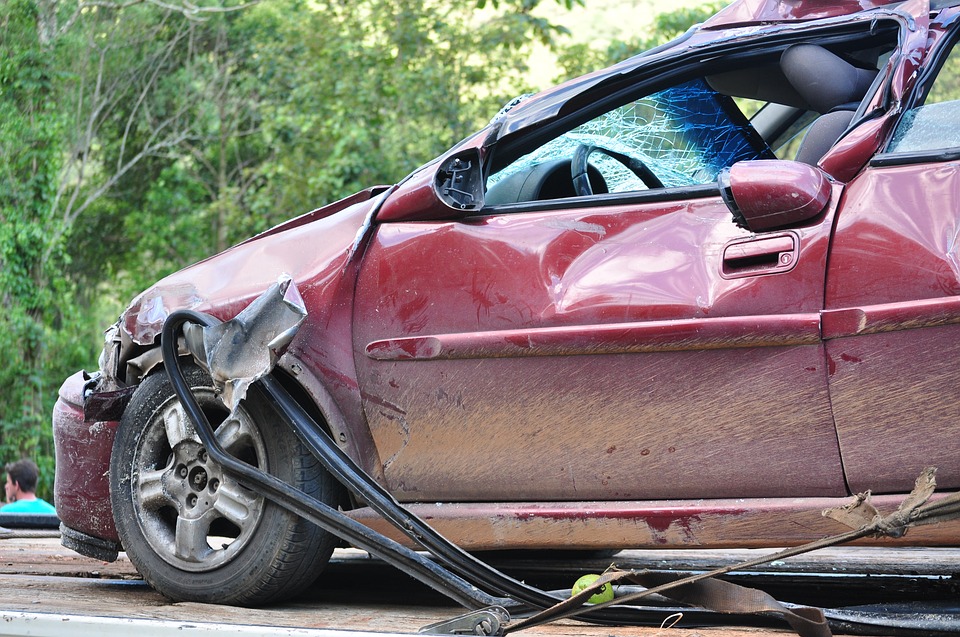 DRUG AND ALCOHOL
12/23/2019
DON'T WRECK THE HOLIDAYS
December is National Impaired Driving Prevention Month. Let's be aware that every day, 29 people in the United States pass away from motor vehicle crashes that involve an alcohol-impaired driver. This means one death every 50 minutes! Ways to prevent these accidents are to plan ahead, pay for a ride, or be the designated driver.